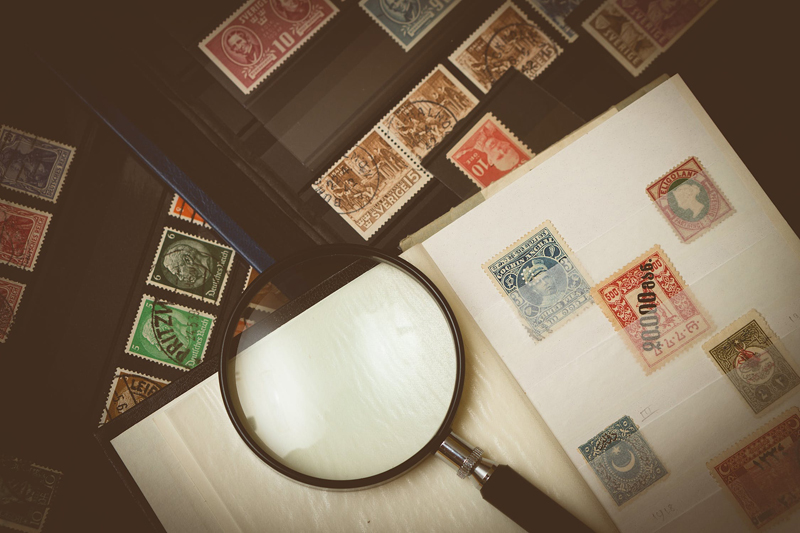 There are many ways to acquire stamps for your collection. One overlooked option by novice collectors are stamp auctions. Participating in an auction can be either a pleasant or a very frustrating experience. If you have never participated in a stamp auction, here are some tips to take much of the frustration out of the bidding process.

The first thing you need to do is to do your homework. If you have a particular auction in mind, get a copy of the current auction catalogue well in advance of the sale. You can either ask the auction house to send you a copy or see if you can view the auction catalogue online. In some cases you may even be able to download a current copy.

While reading the contents of the catalogue may make for some boring reading, you do need to spend some time reviewing it, especially the terms of sale.

Here you will find the nuts and bolts of how this particular auction house conducts their sales. Here you will find the definition of what constitutes the "highest bidder," paying for the lots, fees involved, and shipping costs.

Now it is time to review the items that appeal to you. Carefully read the description for each lot and compare it to the illustration. If you find a particular item is not pictured, ask the auction house to send you a copy. They are usually happy to do so.

when considering a cover, it is often helpful to get a picture of the back side, which is typically not shown in the catalogue. Pay attention to any faults or other blemishes that are described, and decide if any are deal breakers for you.

Please bear in mind that described faults are not grounds for returning an item after the sale has ended. If the item has a provenance, or a list of past owners, do some research to find out when the item was sold in the past and for how much.

Having such information in mind will guide you in your bidding decisions. If you intend to bid in an online auction, take note of the approximate times when your items are to come up for sale.

Ensure that you are registered to bid ahead of time and that your Internet connection is stable. It is helpful to connect to the sale just before it begins and then to check in periodically.

Before that first stamp or cover hits the auction block, be sure to determine the most your are willing to spend as well as a spending cap, or limit bid for the entire sale. Once you reach your bid limit that is it, place no more bids. When calculating your figures, do not forget about the buyer's premium and any other associated shipping costs.

Will you have an auction agent bid on your behalf? Then the agent's fee must also be added to your figures. Sticking resolutely to your preset spending limits also means you will prevent "auction fever" and get into a bidding war with another bidder who may have deeper resources than you have. Stay informed, budget prudently, and be disciplined in your bids



Related Articles
Editor's Picks Articles
Top Ten Articles
Previous Features
Site Map





Content copyright © 2022 by Gary Eggleston. All rights reserved.
This content was written by Gary Eggleston. If you wish to use this content in any manner, you need written permission. Contact Gary Eggleston for details.