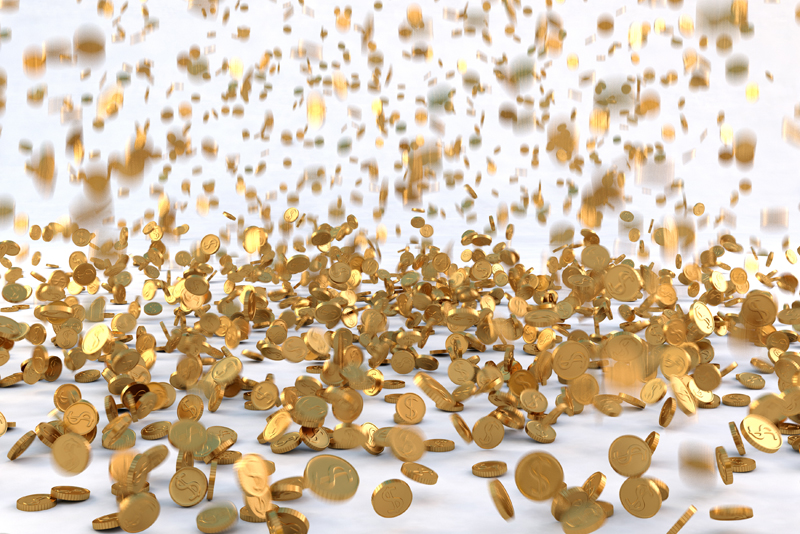 Two highly anticipated U.S. Mint products hit the market the week of April 18 to 22 and sales data shows collectors were buying the new issues in earnest. The 2016 silver proof set went on sale April 18. As a cornerstone of the set collecting lineup for the year, collectors always look forward to this release.

Sales of the new set through April 24 amounted to 176,733 units. Purchases are down slightly from the 2015 silver proof set, which saw 184,613 sets ordered upon release from May 14 to 17, 2015. The other item of mention was the 2016-W gold Centennial Mercury dime which was released April 21.
This item is a throwback to the 1916 Mercury dime release. Collectors eagerly snapped this coin up.

This lead to a sellout in less than an hour, orders by April 24 stand at 122,510. The initial price of the coin was $205 which brings the Mint $25,114,550 in sales. Collectors were more than willing to shell out this price.

The iconic Mercury dime design is a favorite among coin collectors. What collector could pass up a beautiful design that commemorates a classic coin design.? The dime was struck on a tenth-ounce, .9999 fine gold planchet. As a result, the new gold dime is smaller, with a 16.50 mm diameter compared to the actual 1916 to 1945 issued silver Mercury dimes 17.8 mm diameter.

Only time will tell how well the price of the 2016 gold Mercury dimes will hold up in the secondary market. Past issues like the Kennedy ones are selling for less than their initial issue prices. What is interesting is that the Kennedy's that were clad special anniversary issues in semi-high relief have done better than expected.

Only time will tell with the new gold Mercs. The best guess is that anything that is not graded MS-70 will go for less than the opening issue price. Only the large megadealers that submit hundreds and hundreds of coins are the ones who are going to get coins graded at MS-70. If you are a small fry collector, the chances of you getting an MS-70 or PF-70 on any of your submissions is going to be rare. The odds and dollars are stacked against you.

The issue price for the gold Merc was at $205, which is lower than expected, but still represents too high of a premium. Collectors need to sit tough and see what happens to the price in the secondary market. If you really desire one and the price of gold stays about the same, you can probably get one a bit cheaper in about a year or so.



Related Articles
Editor's Picks Articles
Top Ten Articles
Previous Features
Site Map





Content copyright © 2022 by Gary Eggleston. All rights reserved.
This content was written by Gary Eggleston. If you wish to use this content in any manner, you need written permission. Contact Gary Eggleston for details.