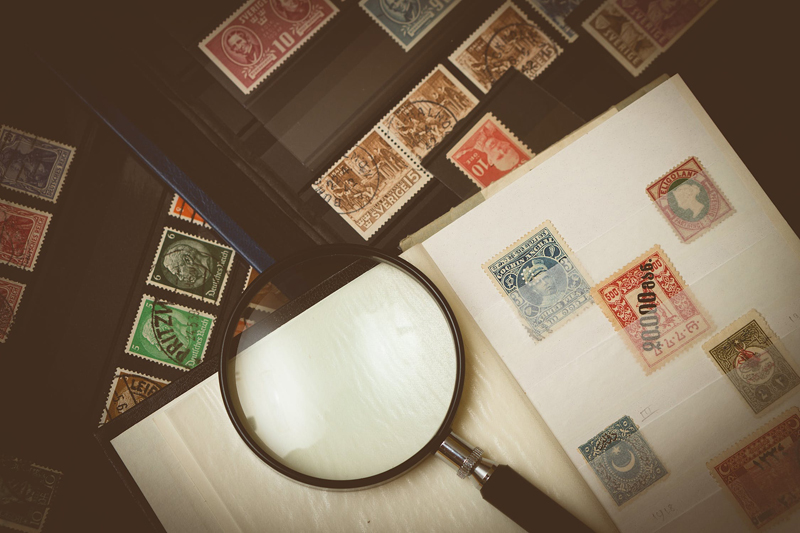 As the old saying goes, you will never see or realize the value of something unless it is gone. In stamp collecting, stamps do not have to disappear, or go kaput, before anyone knows or considers their value. In fact, people and collectors have long been knowledgeable about the value of stamps, which is why stamp collecting came into existence in the first place.

Simply put, If it were not for their value, stamps would have remained the usual miniature section on the envelope that bears no significant value except for the charges that a person has to pay before their letters can be mailed. However, history claims that the value of stamps has been inclusive since postage stamps were created in May 6, 1840.

From that time on, stamp collecting has gradually transformed into a somewhat profitable hobby as more and more people found the value of certain stamps increasing as the years have passed by. Most of these stamps have become valuable, rare, and hard to find. Most stamp collectors consider these types of stamps to be real collector's items. Hence, they are more than willing to pay the price for the item, even if it will cost them lots of money.

Since then, stamps have undergone many improvements. From the original Penny Black, that was created in 1840, up to the latest design of stamps, stamp collecting continues to change with the changing demand so society, as stamps continue to be rare and valuable not just in history alone. For this reason, most experts contend that stamp collecting is not just a hobby. For most collectors, it is a great form of diversion or relaxation. For others, stamp collecting can be a highly profitable venture that some collectors have been able to turn into an extremely profitable business.

In this context, stamp collecting can be seen as a tool for investing. Because of the value that certain stamps hold, many collectors are finding their way to earning more money, by trading and investing in rare stamps.

With the value that goes for certain rare stamps, they have been deemed to be as valuable as certain rare coins. The fact is that certain features on a stamp's surface can add more value to the item. Such additions are perforations and the artistic designs on the stamp itself.

Since July 1, 1845, the face value of stamps have increased from 5 cents with over 300 miles travel distance and the letter's weight amounting to 1/2 ounce, to almost 50 cents for current stamps based upon a one ounce weight.

As the face value increases, so does the stamp's economic value. Some economists have claimed that stamp collecting and investing adds more value to the country's economy than most other hobbies. Here are a few reasons why stamp collecting can be deemed valuable to the economy:

Great investment--Stamp collecting is considered by some businesspeople as something that creates good investment opportunities. This is especially true for those collectors who are into rare stamp collecting. Obviously, rare stamps are more valuable than ordinary stamps. The reason for this is that the scarcer a particular stamp is, the greater will be the demand for that stamp.

If the demand for the stamp is higher, the value of the stamp is likely to increase in value. Just because a stamp is old, does not make it rare or higher in value. This is a very common misconception among collectors and non-collectors alike.

The main idea here is that by the time old stamps are no longer seen or are hard to locate, their level of scarcity increases. But what most collectors do not know is that the value of a rare stamp will still depend on the amount that is associated with it back in history.

For instance, a "used" example of a $5 stamp could cost a collector 4,2000, and because the total number of this stamp produced was limited, the level of scarcity is increased and will increase so long as the demand for this stamp continues to grow.

Stamp collecting is a good basis for revenues, especially in countries that have inadequate or the restricted production of stamps. Because stamp collecting is very popular, most collectors will try to find more ways to acquire valuable rare stamps however possible.

Small countries are able to generate more profit by simply creating more stamps that are not necessarily used for postage. Most of these stamps are only produced for stamp collectors. Stamp collecting is a highly organized hobby that generates benefits and profits not only for collectors but for society as a whole.



Related Articles
Editor's Picks Articles
Top Ten Articles
Previous Features
Site Map





Content copyright © 2022 by Gary Eggleston. All rights reserved.
This content was written by Gary Eggleston. If you wish to use this content in any manner, you need written permission. Contact Gary Eggleston for details.