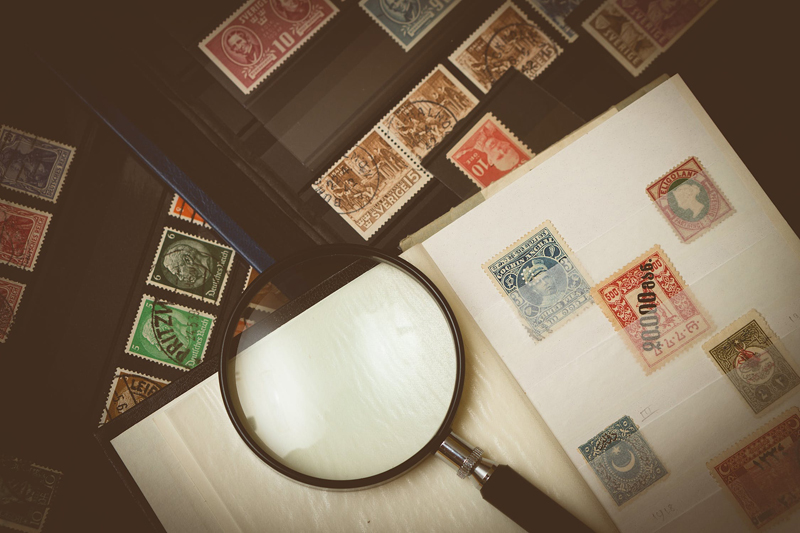 Stamp collectors from around the world are highly irritated by the fact that the United States Postal Service continues to reissue rare stamps for revenue! Most collectors consider that a true philatelic rarity does not happen "intentionally," but is usually known an publicized through individual's long term collecting, constant learning, and discovering.

Many collectors are wondering why the U.S. Postal Service does not give up its strategy of manufacturing rare stamps in spite of the fact that true philatelists do not approve of it? The question remains unanswered.

Do you think that stamps are only worth the paper they're printed on? Philatelists will tell you to think again. The tiny One-Cent Magenta stamp now on display at the National Postal Museum, recently sold for $9.5 million.

Of course, that sole-surviving stamp of the British Guiana penny issues is by far the rarest stamp in the world. Other stamps deemed collectible by the philatelic community are also worth a pretty penny. Take the 1918 Inverted Jenny 24-cent airmail stamp.
This is one of the world's most collectible stamps, because a sheet of 100 mis-printed stamps showing an upside-down biplane was accidently sold to a customer. In today's market, an Inverted Jenny could fetch close to $1 million.

Collectors are definitely passionate about their stamps. Indeed, stamp collecting even has a month-October- designated to recognize an activity that can range from a hobby to a profession. Two years ago to celebrate National Stamp Collecting Month, the U.S. Postal Service reissued 2.2million Inverted Jenny souvenir stamp sheets.

The souvenir stamp sheets feature six $2 stamps and sells for $12. Collectors could buy the stamps at selected postal retail counters and through USPS.com, eBay.com. and by ordering via a toll free phone number. The Postal Service's goal was to sell all 2.2 million stamp sheets in the first 60 days for profit of $26.4 million in revenue. As of March 31, total stamp sales stood at about $13 million.

To generate interest in stamp collecting and engage new generations of stamp collectors, the Postmaster General requested that the Postal Service create 100 additional stamp sheets that showed the biplane upright.
Seventy of these Un-Inverted Jenny stamps were distributed to be sold in the top 50 markets along with 1.2 million Inverted Jenny stamp sheets. The remaining 30 Un-Inverted Jenny stamp sheets were to be randomly distributed in the first 60 days of release. Many stamp collectors have been irritated by such a strategy.

Philatelic rarities should be made by accident, not on purpose. And as many collectors do not want to see living movie stars on stamps, check out the Harry Potter stamp series. We know some rules have changed, but stamps have traditionally honored citizens after death, not before. Could you imagine the lobbying to be on a stamp among people with huge egos?

While this may seem like an innovative idea, this action has had the unintended consequence of creating and improperly distributing a philatelic rarity. The Postal Service and inappropriately has influenced the secondary market by creating a "rarity."
In 2014, at least two, Un-Inverted Jenny stamp sheets sold for more than $50,000 each. In his report the Inspector General recommended that the Postal Service develop a more formal process for philatelic promotions.



Related Articles
Editor's Picks Articles
Top Ten Articles
Previous Features
Site Map





Content copyright © 2022 by Gary Eggleston. All rights reserved.
This content was written by Gary Eggleston. If you wish to use this content in any manner, you need written permission. Contact Gary Eggleston for details.