Is Stamp Expertizing Needed?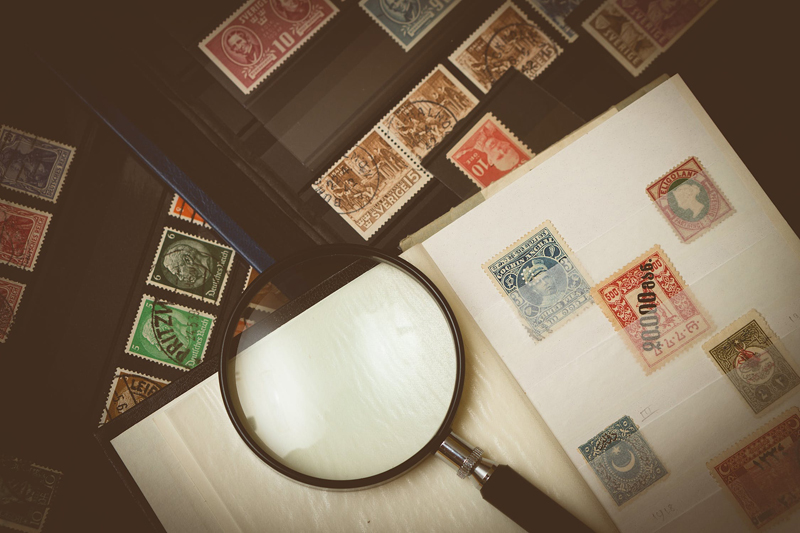 Is stamp expertizing required? Sometimes the answer is no. There are number of items to look for on the front of United States stamps that can immediately rule them out as being genuine, so that expertization will not be required. All that is required is that you know what to look for and that you have the proper tools: a perforation gauge, a good 20x magnifier, and a watermark tray and fluid.

The first example to be used is an imperforate 1851 1¢ Benjamin Franklin, probably one of the most expensive imperfs around. Let's say that this example is hard to identify which of the six possible types it could be, because the stamp has been cut so close that most of its identifying features are missing.

This alone would make identification problematic. But when the stamp is turned over, the word "facsimile" is printed across the back. Always turn over a stamp you are considering buying. Previous owners may have penciled the word "fake," "repaired." or some other note. You may be surprised at other features you may come across.

One collector came across a lovely pair of lightly canceled 1851 12¢ imperfs that when turned over revealed that they had been cut from a magazine ad. Other things to look out for are thins, tears, added perforations, pin holes, repaired gum, and other damage.

These are often visible to the naked eye, but more often the repairing of high-catalog value stamps can be seen if you dip the stamp face down in watermark fluid. Flaw will show up as darkened areas. Of course, an expertizer will do this, but you can do this yourself.

Another situation involves stamps that bear a notation on the front that disqualifies them as genuine regular issues. You might find something like "specimen: scrawled on the front of the stamp. You might expect that reverse doctoring--adding the word "specimen"--would be more prevalent. Usually such fakery is poorly done and very easily identified.

What you need is the Scott catalog illustration or have a handy auction catalog in color, to be able to compare your candidate with a genuine example. Overprints are another area to look at. Added overprints were often typed onto the stamp in characters that do not match the original.

Such typing leaves an impression on the back of the stamp. The impression should not be there, because the genuine overprints were put there with a surface-printed rubber mat that left no impression in the stamp paper.



Related Articles
Editor's Picks Articles
Top Ten Articles
Previous Features
Site Map





Content copyright © 2022 by Gary Eggleston. All rights reserved.
This content was written by Gary Eggleston. If you wish to use this content in any manner, you need written permission. Contact Gary Eggleston for details.