Those Wavy Lines On Stamps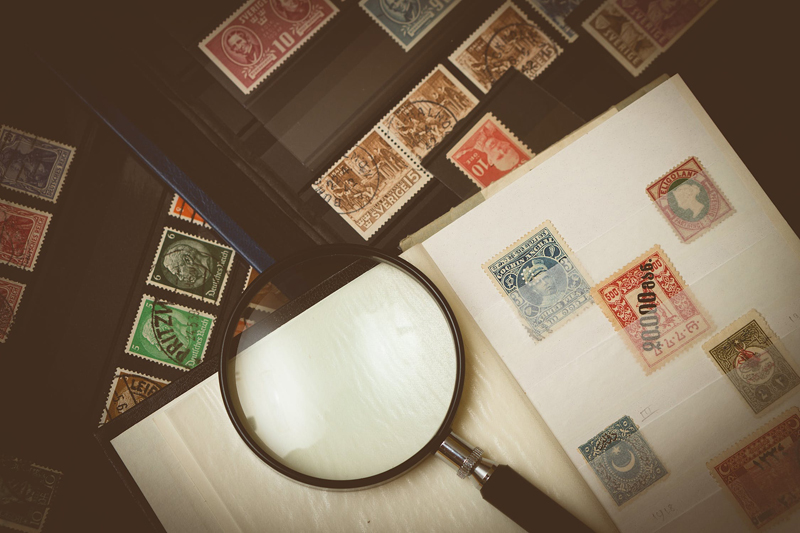 If you have ever wondered what those wavy lines on some stamps are, hang on. Unused postage stamps are considered to be "accountable paper," defined by the United States Postal Service as "Paper in a postal facility that holds monetary value and must be accounted for, including postage stock," along with a short list of other postal inventory item.

Stamp images that are replicated in some way and then pasted onto a letter or parcel in the guise of real postage constitutes forgery. This would cheat the postal system if the forged stamps are not caught and withdrawn from the mailstream.

Postal services are businesses of sorts and as such they need the revenue from stamp sales in order to pay the wages of their postal workers, overhead expenses, and the cost of delivering the mail. Over time, postal administrators worldwide have used many different methods to make postage stamps less vulnerable to counterfeiting or forgery.

Creating more complex stamps makes forgeries more difficult to create and easier to spot. Adding intricate designs on top of the stamp image, underneath the stamp image, or on the reverse of the stamp are among some of the techniques used by various postal authorities.

Two different terms with French origins--burelage and moire--are used to describe these methods and often are used interchangeably. Burelage is defined as a fine intricate pattern of lines or dots printed on the face or back of the stamp paper s protection against counterfeiting or the cleaning and reuse of the stamp.

Moire is more simply described as a pattern that looks like watered silk with rippled lines. These similar methods have been used on stamps printed on paper that is not watermarked. Stamps with burelage and moire are fun to fins and collect. Under good magnification on certain stamps, the burelage can be revealed as having been printed on top of the stamp image.

Certain Serbian stamps were printed with burelage during the German occupation of World War Two. Trying to make a stamp look like watered silk with rippled wavy lines is not quite as simple to accomplish as a burelage overprint, and moire is found less often on postage stamps. There are many colorful examples of burelage and moire on various foreign stamps. A violet moire overprint can be found on a British Honduras 1 cent King George V stamp issued in 1915.

The more on explores burelage and moire, the more it seems that while the techniques may have been intended as a security device for stamps, it now makes for an interesting visual element for stamp collectors to watch out for and enjoy.



Related Articles
Editor's Picks Articles
Top Ten Articles
Previous Features
Site Map





Content copyright © 2022 by Gary Eggleston. All rights reserved.
This content was written by Gary Eggleston. If you wish to use this content in any manner, you need written permission. Contact Gary Eggleston for details.