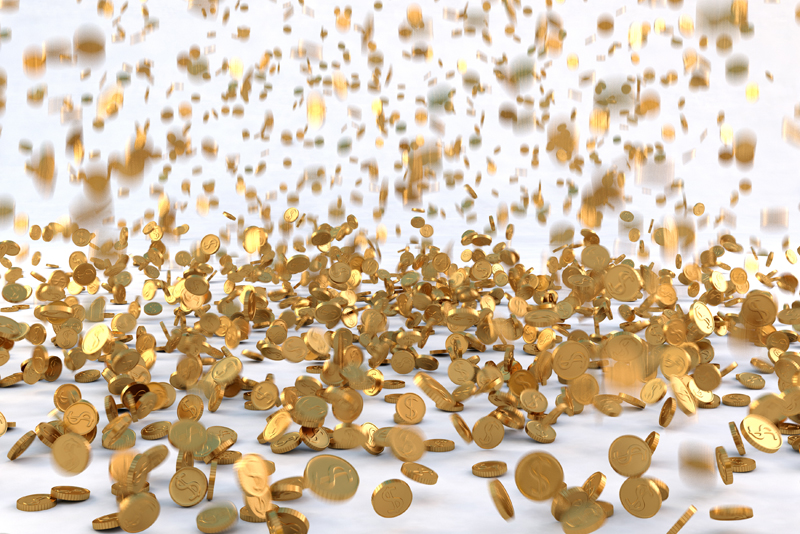 Coins, cash, and currency are under attack everywhere. Sweden, Denmark, and several other countries are now vowing to do away with physical cash, and forcing citizens to rely on debit and credit cards as well as various vulnerable forms of electronic wizardry to make their financial transactions.

Is cash still king? How did we transact business prior to the invention of coins? In the beginning was barter, a somewhat archaic way of conducting business. In time barter was replaced by first coins and several thousands of years later became accompanied by bank notes of various types.

What would happen if you rolled the clock back rather than forging ahead into cyberspace? would some type of barter system still work? Yes barter can still work in this modern era. Not everyone is using physical cash or electronic transfers to conduct business.

Greece is currently part of the European Union's currency union. Greece uses the euro denominated coins and bank notes, and is unfortunately going through an economic crisis. The government is being forced into an unpopular austerity program. In October 2015 about 2,000 representatives supported a barter system at a meeting termed a "national solidarity and shared economy conference."

There are more than 200 barter networks operating in Greece. Among these barter networks is Tradenow, with about 29,000 registered members, including about 400 companies. Tradenow uses points called "Tradepoint," euros, or a combination of both to value what is being bartered.

The Greek town of Volos uses Local Alternative Unit currency or TEM as a currency trading alternative, one TEM being equal to one euro. Physical TEM vouchers exist and are treated as checks in local shops. A hospital in Athens serves more than 100 persons per day, receiving both supplies and people's time in exchange for services.

Modern barter systems are not exclusive to Greece. Barter Business Unlimited is a Connecticut-based exchange network with more than 4,000 registered members. Members are paid in "barter dollars" that are exchangeable for either goods or services offered by other members. The business has reportedly brokered everything from tattoos to headstones.

Swap.com connects individuals who want to exchange household items either physically or "on paper." The site was established in 2010 and soon after reported bartering more than 4 million exchanges with a value of about $13 million. The barter system has even sold tickets to live events. shipping fees and corporate sponsors make up most of Swap.com's income.



Related Articles
Editor's Picks Articles
Top Ten Articles
Previous Features
Site Map





Content copyright © 2022 by Gary Eggleston. All rights reserved.
This content was written by Gary Eggleston. If you wish to use this content in any manner, you need written permission. Contact Gary Eggleston for details.