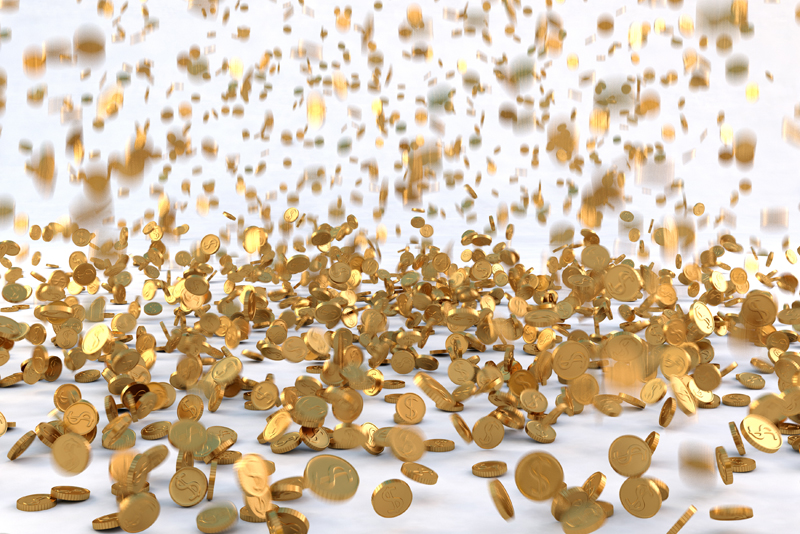 The current precious metals market continues to trade in a very narrow range. While coin collectors are enjoying this price stability, silver and gold bullion coin buyers aren't. Sales are stagnating for this very reason, buyers may be taking a short recess. Sales of bullion coins are slowing down.

Better dates and better condition collectible coins are not being affected by this situation. however the speculative part of the coin market is being affected. The only possible warning sign at the moment is that the only changes in silver dollar prices has been down.

Non-collectors from whom coin dealers purchase coins from often ask if the face value of their modern coins will be worth a premium value at some later date. The canned answer from most coin dealers is that modern coins are mass-produced metal objects made in sufficient quantities to satisfy the local economy.

Modern coins have no shelf life, and for that very reason can only be valuable of someone were to destroy massive quantities of them, so that the demand could outstrip supply. This could be changing. In 1984 coin dealer J. Aaron and Company melted 10,000 Mark Twain American Art gold medallions from the mintage of only 116,000 pieces. No one knows how many of these pieces has survived.

It now appears that common gold coins including Belgian, French, and Swiss 20 francs are being melted as bullion. the same thing has happened to many well worn common date U.S. silver coins since the 1960s. The question has to be asked if the same scenario may eventually play out for common date U.S. circulation strike gold coins. It may seem silly to melt bullion Eagle coins, but there doesn't appear to be anything that could keep this from happening.

Recent Mint statistics show two big surprises in their numbers. The first surprise is a big gain by the gold Standing Liberty quarter. With the household order limit removed, the door was opened to multi-coin buyers. the net result was a huge gain of 20,462 coins. This brings the running total to 75,338. There is still a long way to go to reach the sellout of all 100,000, but it does look doable at this point.

The second surprise is how quickly interest faded in proof 2016 silver American Eagles. Only 40,786 more were sold in the most recent seven-day period. This brings the running tally to 363,103.



Related Articles
Editor's Picks Articles
Top Ten Articles
Previous Features
Site Map





Content copyright © 2022 by Gary Eggleston. All rights reserved.
This content was written by Gary Eggleston. If you wish to use this content in any manner, you need written permission. Contact Gary Eggleston for details.