Some Very Expensive Coins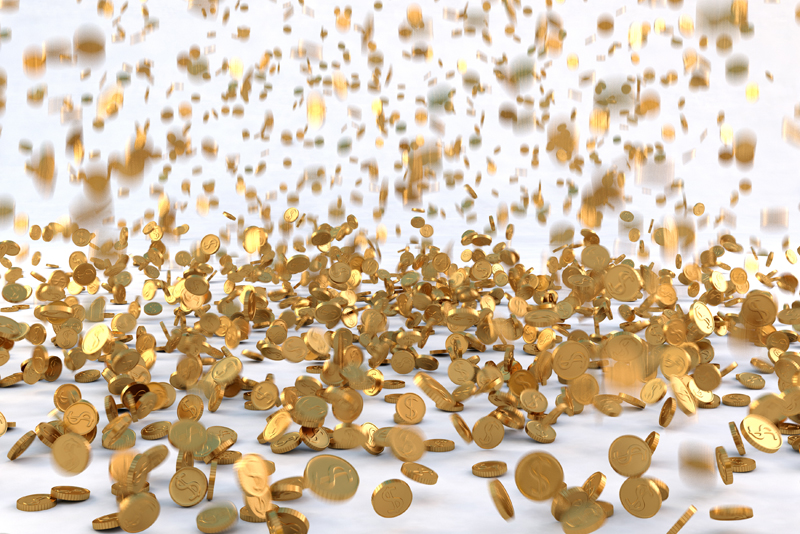 The most prominent of these, the 1804 Silver Dollar, is known as the King of Coins. Only 15 examples exist today, and it is considered a very beautiful coin as well. There are few coins as rare that are also as popular, and that combined with the fact that most of the surviving specimens are in very good condition makes them probably the most desirable coin in the world.

The 1907 ultra-high relief $20 gold piece is considered by many to be the most beautiful coin ever made. It was designed by sculptor Augustus St. Gaudens, and the ultra-high relief prototype coins produced in 1907 are extremely scarce and also the most beautiful of the series.

There are two coins on that are extremely rare, which is the primary reason for their great value. But both of these coins have a bit of an interesting history, both cloaked in scandal and suspicion.

The 1913 Liberty Nickel is one of the most famous coins in the world, thanks to its extreme rarity and a devoted publicity campaign by one of the industry's great marketers, B. Max Mehl. It is believed the five coins were produced illegally, in secret, and unusually for such a coin, the government has made no attempt to confiscate these rare coins.

By contrast, the 1933 $20 gold piece, which currently holds the record for highest price paid at auction, is a coin that has been vigilantly hunted down and confiscated by the FBI. The lone piece that tops this chart is the sole example allowed to exist by the government, as the rest were ordered to be melted down by FDR in 1933. According to government records, none survived, and as this is the official position, the Treasury enforces it.

The sole example that is safe survived by virtue of the fact that during its time as a fugitive, it was given as a gift to King Farouk of Egypt, an avid collector. Since its return to the world in the wake of Farouk's death, the US government has maintained the position that that coin alone is
legitimate, as it was a possession of foreign royalty as a gift from the US.

The spectacular sum commanded by this coin is due in part to its mysterious and intriguing history and the likelihood that it will remain unique.
The 1917 Type One Standing Liberty Quarter is one of the truly beautiful U.S. coin types, it was made for only two years. The exposed breast of Ms. Liberty caused such uproar that they radically changed the design halfway through 1917.

Since the 1916 is a five-figure rarity, this coin is effectively a one-year-only type coin. It makes the rare coin price list thanks to its collective beauty, popularity, importance and rare top condition.

From 1795 to 1834, the U.S. minted $2.50, $5, and $10 gold coins. In 1834, the gold content of our coins was lowered slightly and most pre-1835 gold coins hit the melting pot. Today, these early treasures of American financial history are rare in all grades and super rare in Gem condition.

Today the Mint strikes millions of proof coins a year and sells them to collectors all over the world. In the 19th Century, the Mint struck a few thousand proof coins each year and only a handful of proof gold coins. Proof gold coins are the caviar of the numismatic marketplace… the beachfront property of rare coins. They are expensive, but they are super rare and demand is always sky high in both good and bad markets.

Barber Half Dollars were minted between 1892 and 1915. They are one of the coin market's most important issues. They are collected both by date and by "type" collectors. They are the rarest of the 20th Century sliver type issues. They are beautiful and important rare coins, and both Gem quality circulation strikes and proofs are wonderful.

Twenty-Cent Pieces were odd coins made for just four years – 1875 through 1878. The coin looked too much like a quarter to catch on with the public and there really wasn't a commercial need for the denomination. Today, twenty-cent pieces are highly prized collector's items. The design is the beautiful Liberty Seated type and all twenty-cent pieces are rare in top condition.

Coin collecting is a satisfying hobby for many adults. But what about getting children into coin collecting? This is a tremendous opportunity for you to open a whole new world to a child. There are a multitude of educational opportunities available for kids in the world of coin collecting.



Related Articles
Editor's Picks Articles
Top Ten Articles
Previous Features
Site Map





Content copyright © 2022 by Gary Eggleston. All rights reserved.
This content was written by Gary Eggleston. If you wish to use this content in any manner, you need written permission. Contact Gary Eggleston for details.