You Inherited A Stamp Collection, Now What?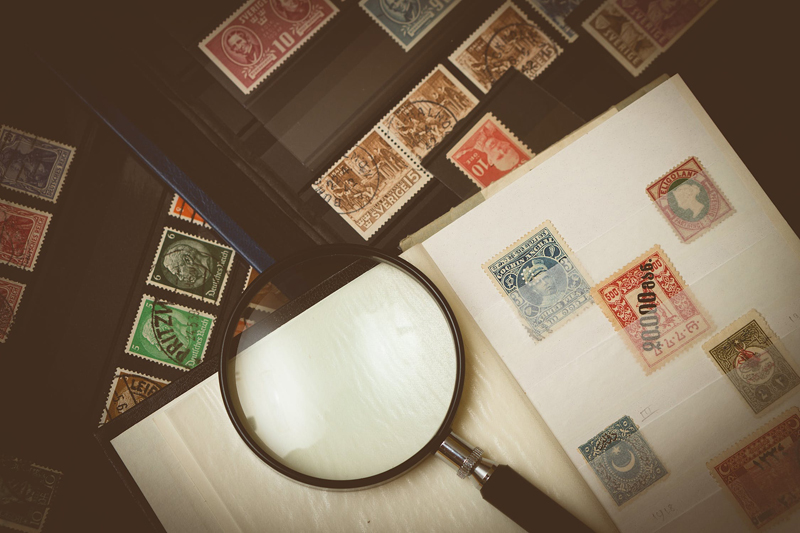 Here is an all too typical situation, you have just inherited a stamp collection, about which you know nothing nor even care too. Surprise, surprise, surprise…none of your grandchildren have even the slightest interest in stamps or the collection itself. So what do you do now? What are your options?

If you have inherited a stamp collection, the first thing that you need to do is to be sure that you protect it until you do decide what you want to do with the collection. Put the collection away into a safe place. What exactly constitutes a safe place? First, you need to protect the stamps from the elements. Humidity or heat can ruin the value of stamps overnight, as well as sunlight.

Store the collection in a cool, dry location. Above all avoid storing the collection in basements, garages, attics, storage units, etc. Many times wonderful collections that have been stored in damp basements-type environments have been ruined, reducing the overall value of the collection.
The humidity would cause the stamps to become stuck to the album pages, and the collections would become worth only a tiny fraction of their former values.

When storing a stamp collection, think cool, dry, safe! And don't pile boxes or anything else on top of the collection! If you aren't interested in becoming a stamp collector, then DON'T become one!

Stamps are made of paper and are very fragile by nature. In today's quality-driven market, the condition of a stamp will greatly affect its value. Seemingly minor details—a fingerprint on the gum, a single blunt or missing perforation, a bend or crease—can greatly reduce the value of a stamp. Resist the temptation to handle or touch the stamps if you do not know how to do so properly.

With this said, in order to determine what you want to do with the collection you have to know what it is worth. Many people turn to the local library for a copy of the latest "Scott Stamp Catalog." or a similar publication. If you go this route, be sure to read the introductory material in the beginning of the catalog. The values listed in the catalog do not necessarily—indeed probably do not—represent what you can get for the stamps should you decide to sell them.

Besides the basic issues of price and worth, there may also be very subtle varieties in identification related to the design, size, color, or paper that can radically change the value of a given stamp. This is only one of the many things you need to take into consideration.



Related Articles
Editor's Picks Articles
Top Ten Articles
Previous Features
Site Map





Content copyright © 2022 by Gary Eggleston. All rights reserved.
This content was written by Gary Eggleston. If you wish to use this content in any manner, you need written permission. Contact Gary Eggleston for details.