Less Germs From Cashless Society?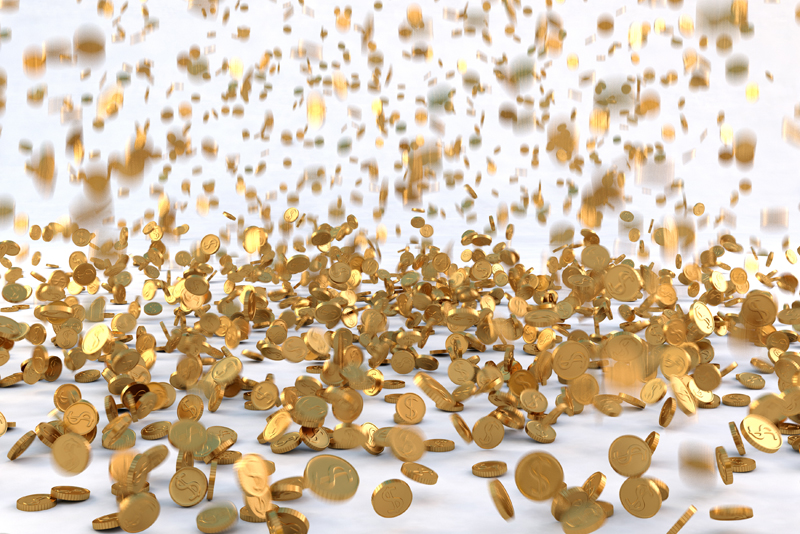 There are many ongoing pro and con discussions about a cashless society, in which all monetary transactions take place digitally. Some proponents would agree that a few of the arguments both for and or against make some sense. Then there are the marginal arguments some of which include the idea that the germs on coins and bank notes may make you sick.

The Jan. 3 issue of "Scientific American" magazine includes an article discussing what bacteria and germs are present on our coins and bank notes. The article is rather sympathetic to germophobes but is cautious to avoid making any kind of an endorsement for a cashless society.

The article identifies antibiotic resistant bacteria including "Staphylococcus aureus" and "Escherichia coli" and "Pseudonommnas aeruoginosa" as being among the many things found in clinical studies to be carried on bank notes. Of course, the same studies found that residue from illegal narcotics including cocaine and heroin and even the DNA of a White Rhinoceros have also been found on bank notes.

According to the article, the best news is that some studies involving polymer (plastic) composition bank notes appear to indicate that polymer notes are safer than are paper composition notes regarding potential diseases being carried.

Copper coins are briefly mentioned in the "Scientific American" article, but the article is focused on U.S. bank notes. The magazine is careful not to endorse a cashless society based upon germs lurking on our currency. A book by economist Kenneth Rogoff entitled: "The Curse Of Cash" does contain a plug for a cashless society due to the germs living on money.

Other arguments in the book center around the ideas of reining in crime and promoting economic policy rather than an emphasis on public health. Mr. Rogoff recommends following the lead of countries such as Sweden that have already stopped allowing cash in many locations and requiring card-based payments instead.

The article does point out that even in a cashless society, you will still come into contact with germs through keypads and other mechanisms associated with these types of value transfers. The fear of some plague being traced to germs on coins and bank notes is nothing new.

The May 6, 2014, issue of the British tabloid "The Daily Mail" headlined that there are more germs on a £1 coin than a toilet seat, clearer minds have prevailed through more scientific studies that conclude germs on currency are rarely transmitted.



Related Articles
Editor's Picks Articles
Top Ten Articles
Previous Features
Site Map





Content copyright © 2023 by Gary Eggleston. All rights reserved.
This content was written by Gary Eggleston. If you wish to use this content in any manner, you need written permission. Contact Gary Eggleston for details.