XBox One X / Project Scorpio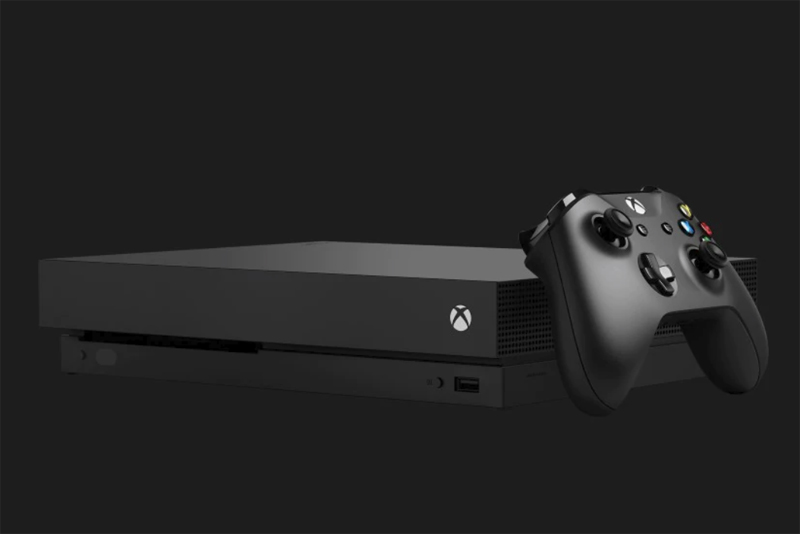 The successor of the XBox One is going to be the ... XBox One X. Who comes up with these naming schemes? This is Project Scorpio. I liked that name better.

The war of the consoles continues unabated, and Microsoft is aiming to stay ahead of the pack. E3 2017 is going to feature this new XBox One X with its 4K visuals which will make gamers have to yet again upgrade their TVs if they haven't already.

Thank goodness, it's compatible with accessories for the XBox One - my house is already getting too cluttered with all the various devices for all the various systems. And they're doing work on getting the systems to play older games, which is a godsend for those of us who still adore the older games and are nursing along ancient systems to keep them playing.

On the downside - the price for this new system. $499. They're making this less affordable for normal families. Remember the days when gaming consoles could be enjoyed by most people? It's a shame they're getting them to be so pricey. But, on the other hand, with most kids having a smartphone and piles of free gaming apps on them, the Xbox One X (and competing systems) are more about the high end gamers who have a specific need to play some of those top-of-the-line games that work well on them. People are probably not buying an XBox One X in order to play Candy Crush. They're more after the new Assassin's Creed or Anthem or the other ones.

We are getting quite close to games which play in a photorealistic environment. As if we are controlling our own movies. And with the way AI is progressing, soon it might be that game designers set up an environment with rules and then the AI creates storylines on the fly based on the players' actions and interests. The game could be different with every replay. With every combination of choices. Could this make it even harder for people to hit pause on a game? To resist becoming addicted?

Only time will tell. But in the meantime, get that 4K TV set up, save your pennies, and prepare for this next stage in the gaming evolution.


Related Articles
Editor's Picks Articles
Top Ten Articles
Previous Features
Site Map



Follow @lisavideogames
Tweet





Content copyright © 2023 by Lisa Shea. All rights reserved.
This content was written by Lisa Shea. If you wish to use this content in any manner, you need written permission. Contact Lisa Shea for details.