More Meatless Monday Sandwich Ideas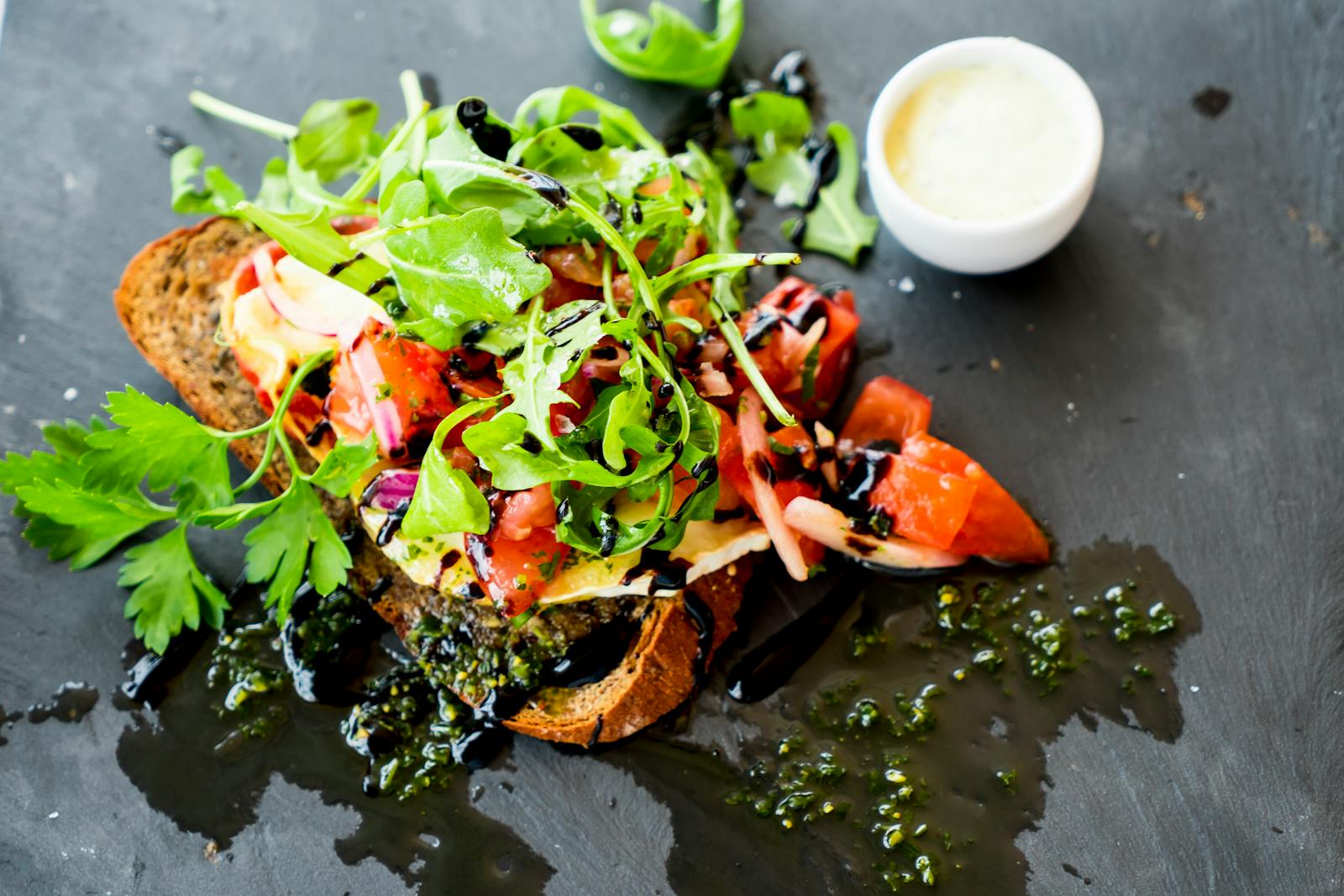 What is Meatless Monday, and why do people want to have a special "meatless" day? Meatless Monday is a movement to help people eat less meat. By replacing meat in meals on one day of the week, people can discover just how tasty a meatless meal can be. Meatless meals are usually less expensive, since meat is a costly food choice. Choosing to eat less meat is also easier on the environment.

According to USA Today, producing one pound of beef puts 15 pounds of carbon dioxide into the atmosphere. Greenhouse gases like methane are released from animals' farts. A single pound of beef takes 15 pounds of feed to make. A lot of fresh water is used in meat production. Pollution from feedlots is also an issue, as are the conditions that animals are raised in. Our society pays a price for the massive amounts of meat we produce.

Meat is a source of high quality protein. It has all of the necessary amino acids. Vegetarian meals need to have complementary proteins to help assemble all of the amino acids in a usable form. As well as the protein and minerals that make meat an interesting food choice, there are also a lot of saturated fats. Eating saturated fats increases a person's risk for diabetes, obesity, and cancer.

When a family gives up meat for one day, they are making food choices that can improve the health of family members. This also eases strains on their food budget. They are helping the environment, too. Meatless Monday participation can increase the health of our society, by allowing us to have less meat production.


Here are a few sandwich ideas that can help your family have successful and tasty Meatless Monday sandwich meals..


More Meatless Monday Sandwich Ideas:

*Spinach, chopped with fresh tomato, parsley, spring onion and combined with scrambled egg and Mexican shredded cheese, then stuffed into a pita.
*Shredded lettuce, sliced avocado, marinated tempeh, and a little mango salsa on warmed ciabatta bread.
*Edamame (soybeans), cooked, mashed and blended with a bit of wasabi mayonnaise spread on thin slices of white bread and topped with fresh pea or alfalfa sprouts and sliced cucumber. It's like an egg salad but with edamame. Weird but good.
*Diced tomatoes, green onions, and celery, mixed with mashed tofu, mayo, parsley, dill, and black pepper, then layered in a croissant with sliced avocado and Boston lettuce.
*Tempeh marinated in fajita spices sauteed with colored peppers and onions, and wrapped in a warm flour tortilla with shredded cheese, sour cream, and lettuce.
*Lightly toasted rye bread with egg salad, lettuce, tomato, and thin sliced dill pickles.
*Swiss cheese and Muenster grilled on rye with a scoop of coleslaw.
*Apples, onions, and peppers, finely chopped and grilled, then stuffed in a flour tortilla wrap with Morningstar Farms breakfast patties and Mango Peach Salsa with shredded pepperjack cheese.
*Summer squash, diagonally sliced, battered, fried, and layered with ranch dressing, red onions, spinach, and pepperjack cheese melted in a soft roll.
*Tempeh with marinated artichoke hearts, mushrooms, and black olives served with vinaigrette on an Italian roll with melted mozzarella cheese.
*Gouda cheese and Lorraine Swiss on a croissant with spinach, tomato, and mayo mixed with grainy mustard.
*Red Italian sauce simmered with a medley of grilled vegetables and Quorn chunks stuffed into a pita with grated Parmesan.

If you have some Meatless Monday sandwich ideas, please share them with us in the BellaOnline Sandwiches Forum. Enjoy your Meatless Mondays!


When I mention stores or products by brand name, these are the ones that I use. I have not received free products from the manufacturers, nor have I been paid to mention the products or stores by name.

NEWSLETTER: I invite you to subscribe to our free weekly newsletter. This gives you all of the updates for the Sandwiches site. Sometimes, this newsletter has information and variations on sandwiches that are not in the articles. Fill in the blank below the article with your email address - which is never passed on beyond this site. We never sell or trade your personal information.

Related links: The Related Links below this article may be of interest to you.

There are times when I recommend an item related to my article and add an Amazon link, so that you can check it out. I am an Amazon Associate, and when you purchase an item after clicking on my link, I do make a commission for purchases made through that link.


You Should Also Read:
10 Sandwich Ideas for Meatless Mondays
16 Ideas for Meatless Monday Sandwiches
Meatless Monday Sandwich Ideas


Related Articles
Editor's Picks Articles
Top Ten Articles
Previous Features
Site Map





Content copyright © 2022 by Connie Mistler Davidson. All rights reserved.
This content was written by Connie Mistler Davidson. If you wish to use this content in any manner, you need written permission. Contact Connie Mistler Davidson for details.