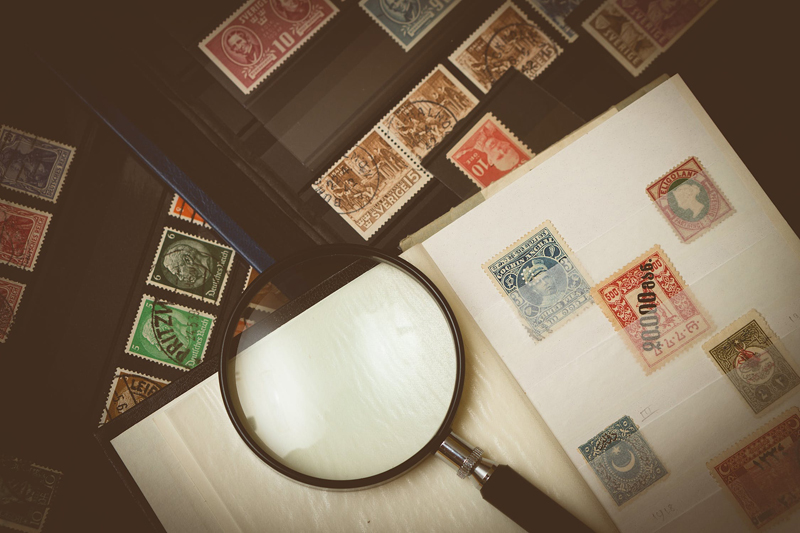 There are two types of varieties that are more than 45 years old that often cause confusion among stamp collectors who like to catch printing flaws: joint lines where they are not expected and plate numbers or design elements with a ghost impression.

Collectors often ask about these items and sometimes even submit them for expertizing, wondering or hoping that they might be rare errors. We will try to set some of these ideas straight. For an example of joint lines where they are not expected one could examine the plate strip of 10 1969 6 cent Winter Sunday in Norway, Maine, Christmas stamps.

On these stamps there are vertical green and red lines between columns one and two and three and four. If a collector came across these stamps and wanted to have them expertized, the finder would write something like, "These must be rare since I can't find joint lines for this issue listed in the Scott catalog."

This would not be an irrational conclusion on the part of the collector. The phenomenon in question is actually seen even more often on contemporary coils that—like the 1969 Christmas stamps—were produced on the Bureau of Engraving and Printing's Huck press.

Coils from 1908 onward existed either in the form of Scott-listed guideline pairs or joint-line pairs, that is until the Huck press was used to produce United States stamps beginning in 1969. As new stamp catalogs were published, collectors noticed that joint-line pairs were not being listed for Huck press products, even though they clearly existed.

Why weren't they? The answer lies in the fact that they were not consistent, as are the line pairs from other presses. Huck press line pairs range from being barely visible to being quite heavy. They are also seen in various inconsistent combinations of the colors used to print the stamps.

In fact Huck line pairs were not planned, as were joint-line pairs from other presses. Line pairs from the pre- and post-Huck eras were the result of coils being produced on rotary presses that had two semicircular plates wrapped around the printing cylinder.

The plates did not fit perfectly where they met. The depression between the plates filled with ink and printed a line on the roll of printing paper with predictable regularity, usually every 26 stamps. Because the lines were between two stamps and were expected to be there, joint-line pairs became a collectible variety and are listed in Scott catalogs.




Related Articles
Editor's Picks Articles
Top Ten Articles
Previous Features
Site Map





Content copyright © 2022 by Gary Eggleston. All rights reserved.
This content was written by Gary Eggleston. If you wish to use this content in any manner, you need written permission. Contact Gary Eggleston for details.