Cashless Movement Gaining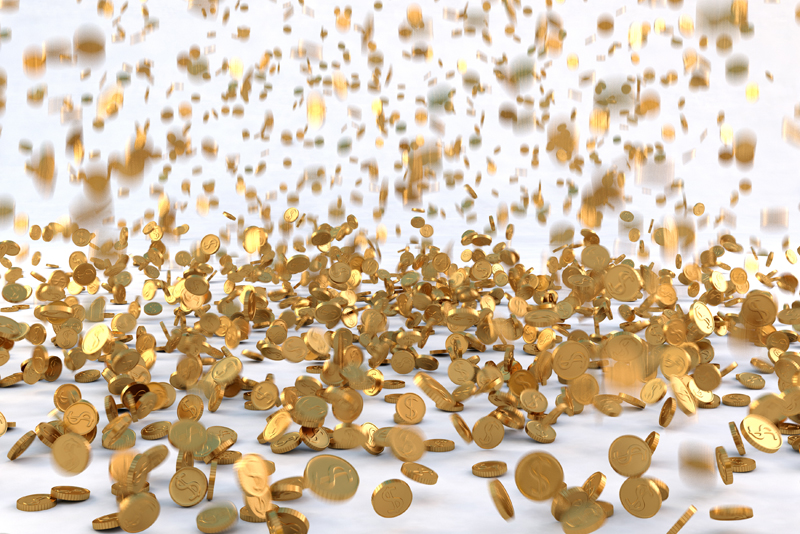 Coin collectors are looking towards a full fall season. The general public continues to take not only coins, but bank notes for granted as a part of our everyday financial life. Increasingly, people outside the United States are beginning to wonder, just how many coins are going to be available in circulation in the near future.

The world is changing whether you like it or not. We are looking at technology that is moving us increasingly to becoming a cashless society. One wonders whether this is for the better or for the worse. The arguments both for and against doing away with coins and bank notes are becoming well known.

Likely the most important argument against going entirely cashless is the privacy factor. Any government can go "Big Brother." If all monetary transactions are done through electronic transfers, this same government can not only monitor how people spend their money, but it can seize assets with a click of a button or two. This becomes a very easy way to neutralize political adversaries.

The less obvious issue is that going cashless entrusts our entire monetary system to the banking system. Don't forget that this is the same banking crowd that almost went to ruin during the Great Recession, that we are still trying to recover from.

The threat from cashless technology is more ominous than you might expect. Three Square Market in River Falls, Wis. Is already offering its employees the "opportunity" to be imbedded with a biochip through which financial transactions can be accomplished.

Of course the company insists that the chips are not being used to track people or their spending habits. Can you really trust this to be so? How long would it take them to switch over and actually tack their employees without their knowledge?

This would be something you would expect from a regime like North Korea. The real surprise comes from a different one-political party governed nation, that being the People's Republic of China. It is the people of China who are embracing the cashless concept voluntarily rather than due to the dictates of their government.

This cashless system is centered between two Chinese companies, Tencent and Alibaba. Tencent's system is called WeChat, while Alibaba's financial affiliate Ant Financial operates Alipay. Both use smartphone payment option technology.

Both companies have the capability of providing inexpensive payment capabilities even to small merchants, who can get a printout of a QR code or use their phones rather than an expensive card reader. Both companies are projected to surpass both Visa and MasterCard in total daily transactions.



Related Articles
Editor's Picks Articles
Top Ten Articles
Previous Features
Site Map





Content copyright © 2021 by Gary Eggleston. All rights reserved.
This content was written by Gary Eggleston. If you wish to use this content in any manner, you need written permission. Contact Gary Eggleston for details.