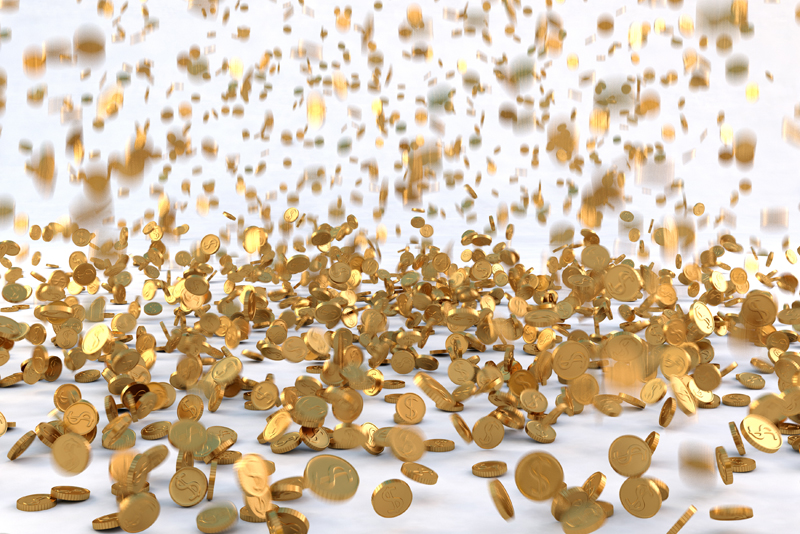 This isn't always an easy question to answer since a coin's value can be subjective. In general, like anything else, a coin is "worth" what someone is willing to pay for it. There are some factors that potential buyers will take into consideration when deciding how much to pay for a coin.

Some of this information may be repetitive, but if you want to know how much you can expect to receive when you sell your coins, it's valuable information that you'll need to know.

• Identification: What country issued the coin? What is the face value, the date and the mintmark (if any)? If more than one design was used that year, which one is it? Usually, this information can be determined without much difficulty. Note that if no denomination (face value) is indicated, your coin-like object is, in fact, probably a token or medal.

• Authenticity: Counterfeits and alterations of many, many coins have been made by unscrupulous persons looking to part collectors from their money. An expert opinion may be needed to determine whether or not a coin is authentic and is mandatory for more valuable coins.

• Grade: A grade summarizes the overall condition of a coin. Fair market value often varies by orders of magnitude for the same coin in different grades. This topic is covered in detail in Part 2 of this FAQ.

• Cleaning and other damage: In general, collectors prefer coins which have not been tampered with, such as by cleaning or polishing. A coin that is corroded, scratched, holed (drilled through so that it can be hung on a chain), altered, artificially toned, "dinged" on the edge, or simply unattractive for the grade is less desirable than a problem free specimen. "Problem coins" are still bought and sold but generally at a substantial discount compared to problem free examples.

Grade and damage may have little or no effect on prices of coins which have little numismatic (collector) value but often result in major price differences for coins of interest to collectors.

You can find online price guides for U.S. coins at numismedia.com, but they list their prices at the upper end of retail so you can expect to receive less for your coins that what they list. There are other online price guides out there, so just look for them. However, this is what your reference book is also for!

Experts have amassed a general list of the most requested coin values they receive. We have listed these in the next section.



Related Articles
Editor's Picks Articles
Top Ten Articles
Previous Features
Site Map





Content copyright © 2023 by Gary Eggleston. All rights reserved.
This content was written by Gary Eggleston. If you wish to use this content in any manner, you need written permission. Contact Gary Eggleston for details.