Pumpernickel Grilled Cheese Sandwich Recipe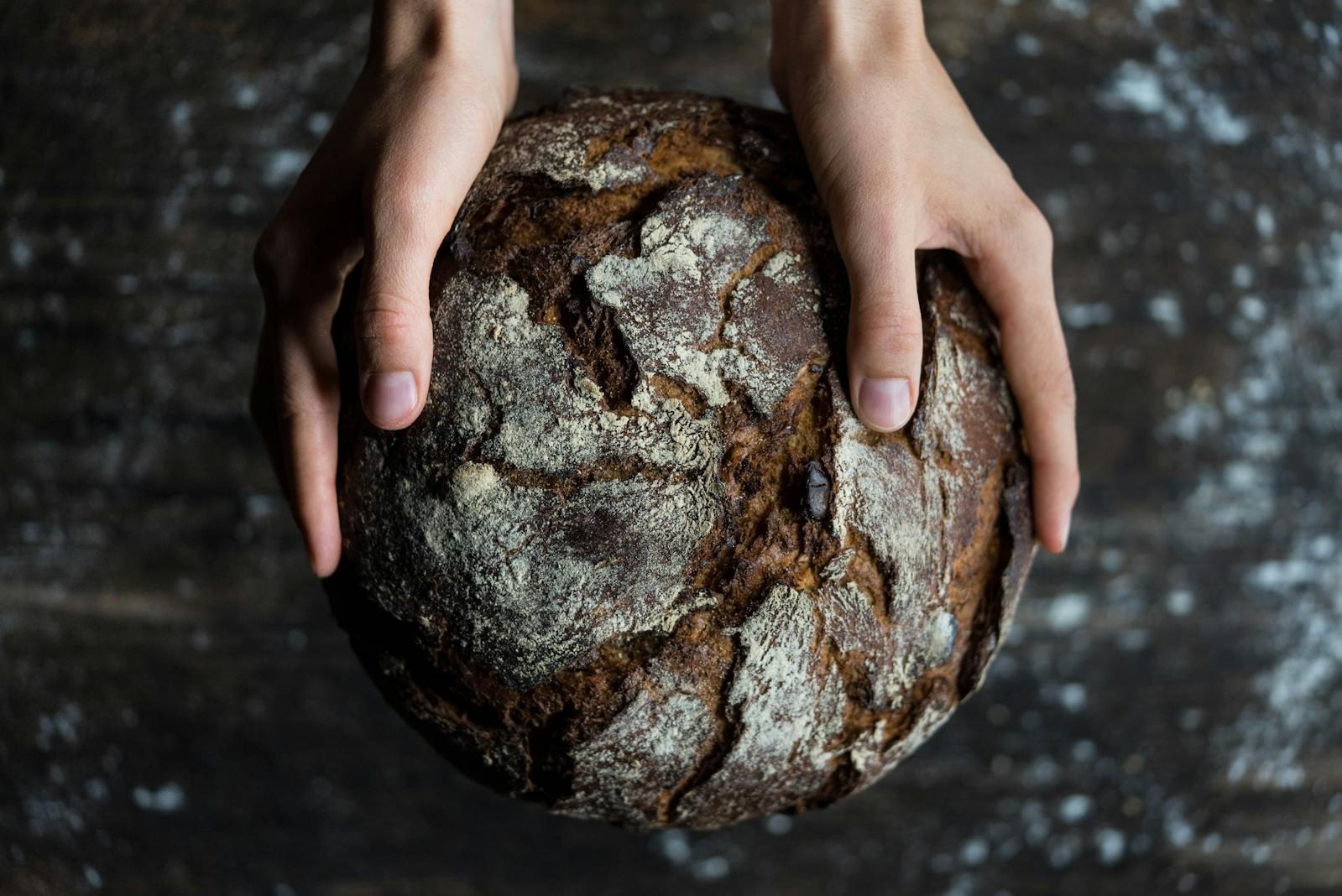 Sometimes, I want a full-flavored hearty sandwich, something with Old World comfort. That's when I turn to this delicious sandwich. It has a rich crunch and ingredients that satisfy my need for real food. If you want a heavier sandwich, add some pastrami or corned beef. Serve it with a bowl of tomato soup or a salad. It's sure to satisfy!

Pumpernickel Grilled Cheese Sandwich Recipe

Ingredients for one sandwich:

2 slices pumpernickel bread (I like to buy mine in the bakery at the grocery store. Ask them to slice it for you.)
1 slice Swiss or Lorraine Swiss cheese
1 slice Havarti cheese
1/4 to 1/3 cup of sauerkraut (I like the ALDI brand.)
Thousand Island dressing (to taste)


Thousand Island Dressing Recipe

Ingredients and method:

In a small bowl, combine ¼ cup of mayonnaise, ¼ cup of catsup, 1-2 tablespoons of pickle relish, and one grated hard-boiled egg. When you spray the measuring cup with non-stick spray, the mayo and catsup fall right out of the cup. Refrigerate the completed dressing, covered, directly after making the dressing. Consume this dressing within one day of making it. It does not freeze well. However, it is also fantastic on salads!

Grilling the Pumpernickel Cheese Sandwich Method:

*Now that the ingredients are gathered, pumpernickel bread, cheese, sauerkraut, and dressing, it is time to assemble the sandwich. You can grill it in butter, olive oil, or with non-stick cooking spray. Oil each piece of bread on one side.
*Heat a heavy skillet over medium heat. Place one piece of bread, oiled side down, into the warm skillet.
*Cover that slice of bread with both cheeses.
*Place the second piece of bread in the pan, oiled side down.
*Turn the heat to low and place a lid on the pan. Continue checking the bottoms of the bread slices to make sure that they are not burning.
*Remove the sandwich parts from the pan and place them on a plate. The bread without cheese should be placed ungrilled side down to preserve the crunchiness of the grilled bread.
*Add the sauerkraut to the pan on medium heat, and stir it until the liquid evaporates. (Isn't this a great idea to keep the sandwich from getting soggy?)
*Scoop the heated, dried sauerkraut onto the cheeses. Spread the Thousand Island onto the plain bread's ungrilled side. Close the sandwich!
*Grab some napkins and a tasty side dish, and then enjoy your sandwich!


When I mention stores or products by brand name, these are the ones that I use. I have not received free products from the manufacturers, nor have I been paid to mention the products or stores by name.

NEWSLETTER: I invite you to subscribe to our free weekly newsletter. This gives you all of the updates for the Sandwiches site. Sometimes, this newsletter has information and variations on sandwiches that are not in the articles. Fill in the blank below the article with your email address - which is never passed on beyond this site. We never sell or trade your personal information.

Related links: The Related Links below this article may be of interest to you.

There are times when I recommend an item related to my article and add an Amazon link, so that you can check it out. I am an Amazon Associate, and when you purchase an item after clicking on my link, I do make a commission for purchases made through that link.



You Should Also Read:
Cucumber Onion and Dill Salad Recipe
Simple Cream of Vegetable Soup Recipe
Brightly Colored Fruit Salad Recipe


Related Articles
Editor's Picks Articles
Top Ten Articles
Previous Features
Site Map





Content copyright © 2022 by Connie Mistler Davidson. All rights reserved.
This content was written by Connie Mistler Davidson. If you wish to use this content in any manner, you need written permission. Contact Connie Mistler Davidson for details.