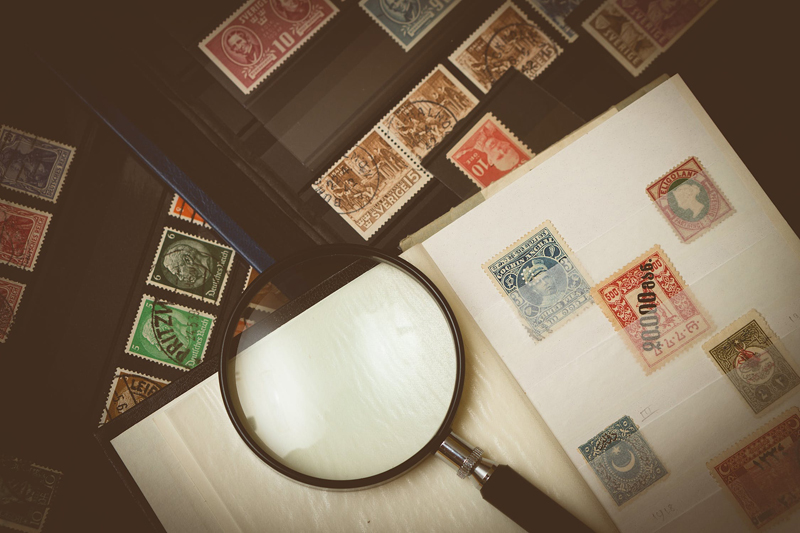 Stamp collectors spend hours looking for errors. It
seems that laughing at people's mistakes is a favorite
human pastime. The same theory goes for stamp
collecting. Collectors have a great time when they do
spot an error.

And because errors are not something you see
everyday owing to automated stamp manufacturing,
when errors do occur, the stamps can fetch a fortune.
For instance, the US and Canada have stamps with the
center part upside down.

While some errors will not fetch you a huge amount of
money in auctions or stamp clubs, they are still
interesting to most collectors. A good source of
collecting entertainment would be the Canadian
"Admirals" issues of 1911-1925. They are not
really errors, but they do have minute differences.

Color errors are also common. When a color is left out
in the printing, this constitutes an error. So the next
time you buy stamps, look at them more closely.
Perforations may also contain errors. Many stamps
have perfs running right through the middle.

Stamp collecting does not end with the basic
terminology. As you become more sophisticated in the
activity, you may be motivated to begin visiting stamp
dealers and stamp shows.

You will be meeting some symbols – usually a symbol
such as an "asterisk" or acronym (two to three letters)
that are used by stamp dealers.

Used and unused stamps have symbols: "0" for used;
"*" for unused, and "**" for unused, never unhinged.
These symbols don't have any mystery to them. When
a stamp is cancelled (post office puts a mark on the
stamp), then it is considered used. If it wasn't
cancelled, then the stamp is unused.

Have you ever licked the other side of a stamp so you
could affix it to your envelope and then mail it? Did
licking it ever leave a pleasant or unpleasant taste on
your tongue? Believe it or not, gum plays a prominent
part in assessing the value of a stamp. A stamp's gum
condition can be characterized with the following
letters:

NH

Never hinged: this means the stamp has never had a
hinge applied to it. NH can also mean that the gum
must be in like condition with no marks of any kind.

H

Hinged: the gum has had a hinge applied to it.

LH

Lightly hinged: the mark is small or minor after the
gum has had a hinge applied to it.

HH

Heavily hinged: the mark is very conspicuous after the
gum has been hinged.

HR

Hinge Remnant: a portion of the hinge applied to the
gum was difficult to remove that it was left in place,
attached to the stamp.

DG

Disturbed gum: the gum was damaged except by
hinging. Fingerprints, glazing or bubbling can
contribute to damage.15 - The gum has been damaged
in some way other than hinging.

NG

No gum: there is no gum, stamp is unused.16
Many other symbols are used but the above are the
more commonly used. Also, you may encounter the
word "centering" which is another determinant in a
stamp's value.


Related Articles
Editor's Picks Articles
Top Ten Articles
Previous Features
Site Map





Content copyright © 2022 by Gary Eggleston. All rights reserved.
This content was written by Gary Eggleston. If you wish to use this content in any manner, you need written permission. Contact Gary Eggleston for details.