Staying on Track with Adult ADD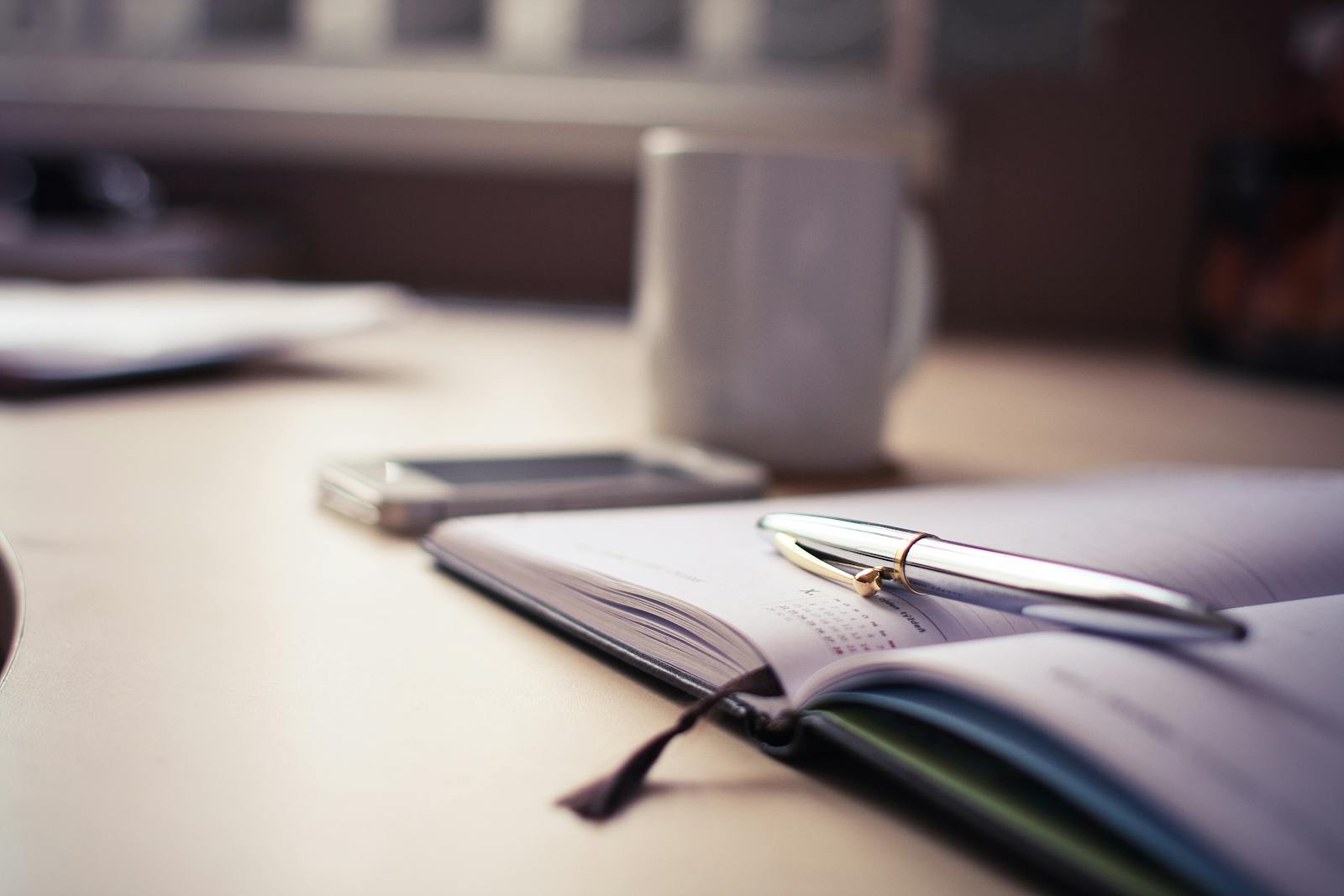 Given some health conditions that I have, there isn't any way for me to take medication for Attention Deficit Disorder. I am hardly alone. Many people are unable to take medication. Some folks can take medication, but are unable to find meds that work well for them, or they are not able to tolerate side effects. Research has shown that controlling the negative symptoms of Attention Deficit Disorder is best done with medications paired with behavioral interventions. Since medications aren't on the table for me, I've had to work the behavioral interventions. I have things that I need to stay on top of. My family, health, finances, and writing are my priorities. Still, I need to be reminded, or I will lose whole days just pottering around going from one thing to another. Like most people, I also don't want to miss appointments and special events. My two favorite interventions to keep me on track, on a daily basis, are my vision boards and my weekly/monthly planner from Office Depot.

A vision board is different for each person who makes one. They help to keep your focus on what is important. Rather than one large vision board, I have three small ones that I keep on my place at the table. I look at them several times a day. The first says to "IMPROVE HEALTH." This means physical, mental, and spiritual health. It reminds me to eat healthier and limit junk food. I need to be in nature and meditate. Exercise is also vital to my health, and tai chi along with walking in the current of our local lazy river helps my health. All of these things help to control the negative traits of ADHD.

While ADHD does have negative symptoms, it also confers creativity. This vision board reminds me to write daily and it gives me suggestions about my writing. It also lets me know that I need to learn graphics, publish my books, and network. These are things that are difficult for me, so I tend to avoid them. This vision board keeps them right in my face.

A second board is labeled "WEALTH." This doesn't just mean money; it also means my precious family and friends. One of my pictures says, "Live, laugh, love, and pay bills." This reminds me to stay the course with budgeting. We use the Financial Peace University model by Dave Ramsey at our house. We need to stay "gazelle intense" and tell every dollar where to go. It's not enough to make money; you need to spend wisely. With Attention Deficit Disorder, it is easy to be impulsive with money. This helps me stay on track. The board also celebrates interpersonal relationships.

The third vision board says to "STAY ON TRACK." It has health reminders about medications, food, planning, and sleep. Like many with Attention Deficit Disorder, I need to work on good sleep hygiene. My cat tries to tell me what time to go to bed, and she is pretty strict about reading in bed. She rubs the Kindle with her head and inserts her body into my line of vision. It doesn't take too long before I shove the Kindle under the pillow. The vision board also has reminders about exercise and writing.

Vision boards, with their pictures and written labels, are a good way to remind you about what is important. Printing images from the internet is more satisfying to me, rather than poring through magazines. The internet search function for images lets me get meaningful and targeted images to help me stay on track.

For keeping track of appointments and special events, I prefer using my "Weekly/Monthly Planner" from Office Depot. This has a week by week space for writing detailed notes about daily activities. I like the planner with lines on each of the daily spaces. It also has a space to the left of the daily writing space that I can highlight anything that is important to me. At the beginning of each month there is a monthly calendar where I can show appointments and special occasions. I transfer items from my iPhone calendar or google calendar events that folks send me. This allows me to have a great visual that I can look at daily to see the whole month as it evolves.

If you cannot take medication to help you stay on top of the important items and events in your life, you need to find a non-med way to help yourself. If you don't have your own method yet, why don't you try my interventions? They are easy to do, and making the vision boards is a creative way to have a bit of fun. The planner is a good way to stay organized. Let me know what you think!


Related links: The Related Links below this article may be of interest to you. These articles on this site are provided for information and are not written by a medical expert. There is no actual or implied endorsement of the BellaOnline article from any professional or organization that is referenced in these articles.

NEWSLETTER: I invite you to subscribe to our free weekly newsletter. This gives you all of the updates to the ADD site. Fill in the blank below the article with your email address - which is never passed on beyond this site. We never sell or trade your personal information.

There are times when I recommend an item related to my article and add an Amazon link, so that you can check it out. I am an Amazon Associate, and when you purchase an item after clicking on my link, I do make a commission for purchases made through that link.




You Should Also Read:
15 Ways to Calm the Chaos of ADD
Planning and ADD
ADD and Using A Planner to Stay on Track


Related Articles
Editor's Picks Articles
Top Ten Articles
Previous Features
Site Map





Content copyright © 2022 by Connie Mistler Davidson. All rights reserved.
This content was written by Connie Mistler Davidson. If you wish to use this content in any manner, you need written permission. Contact Connie Mistler Davidson for details.