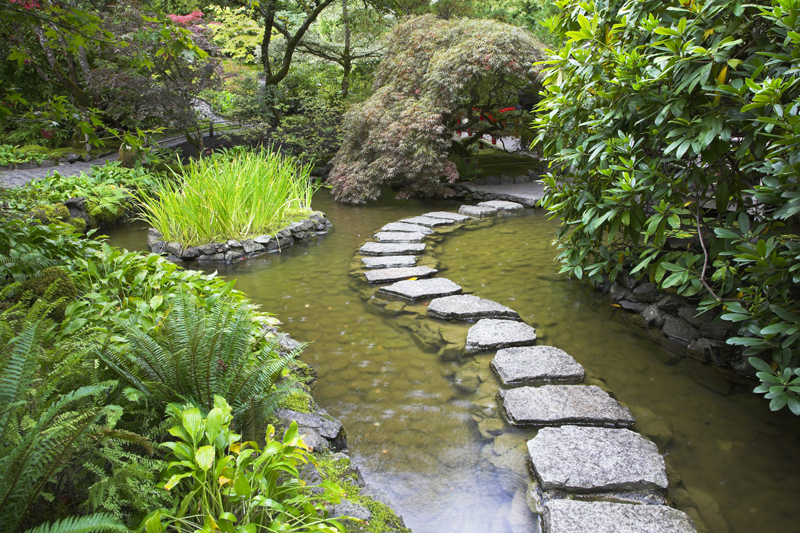 Bush and Globe basils are the most tidy looking herbs one can imagine. These are ideal for windowsills and wondowboxes.

Bush basil (Ocimum minimum) is also called sweet bush basil, small leaved basil, and fine green basil. This was one of the basils mentioned by M. M. Vilmorin-Andrieux in "The Vegetable Garden," which was published in 1885.

The very dwarf, uniform plant is noted for its small stature and the very small, very fine foliage.

It was also mentioned in John Parkinson's garden book, "A Garden of Flowers," published in 1629. According to Parkinson, the plants were grown in pots and often given as gifts. Bush basil has been cultivated in Britain since the 16th century.

Bush basil is an excellent choice for all types of containers. The very short, compact plant is perfect for window sill gardens. The flowers are white. These appear in summer usually from July through September.

Only six to twelve inches in height, bush basil is slightly more hardy than regular basils. This has a milder flavor than sweet basil.

The small, ½ inch long leaves make a wonderful tea. The harvest of the leaves typically begins about 85 days from planting time.


Globe Basil

Globe basil (Ocimum minimum) is a globe shaped basil that is also known by various other names. It is also called dwarf Greek basil, Greek dwarf basil, and Greek basil. It is also sometimes called Finissimo verde a palla.

Globe basil retains its attractive, uniform shape all season long. The bushy, dense, very compact plant is generally only eight to ten inches tall. It features very fine foliage that is much like that of bush basil. The plant's origins appear to be unclear for some sources report this originated in Greece, where it is grown in homes and restaurants, while others say it came from Italy.

A very fine leaved miniature species, it is shaped much like an umbrella.

Despite their small size, the thin leaves with a very sweet aroma are quite richly flavored with a slight hint of anise. These are only ¼ to ½ inch long. So far as its culinary use, globe basil is ideal for Greek recipes, tomato sauces, and salads.

Globe basil is very late in bolting, so the leaves can be harvested for much longer than most basils. This is a great choice for novice gardens for it is easy to grow. An outstanding ornamental, it is a favorite for pots, window boxes and other containers, beds, borders, and as edgings.

Regarding the size of globe basil, most sources describe it as being one to 1½ feet in height and a foot in width.




Related Articles
Editor's Picks Articles
Top Ten Articles
Previous Features
Site Map





Content copyright © 2019 by Connie Krochmal. All rights reserved.
This content was written by Connie Krochmal. If you wish to use this content in any manner, you need written permission. Contact Connie Krochmal for details.