Six Amazing Midwest Vacation Destinations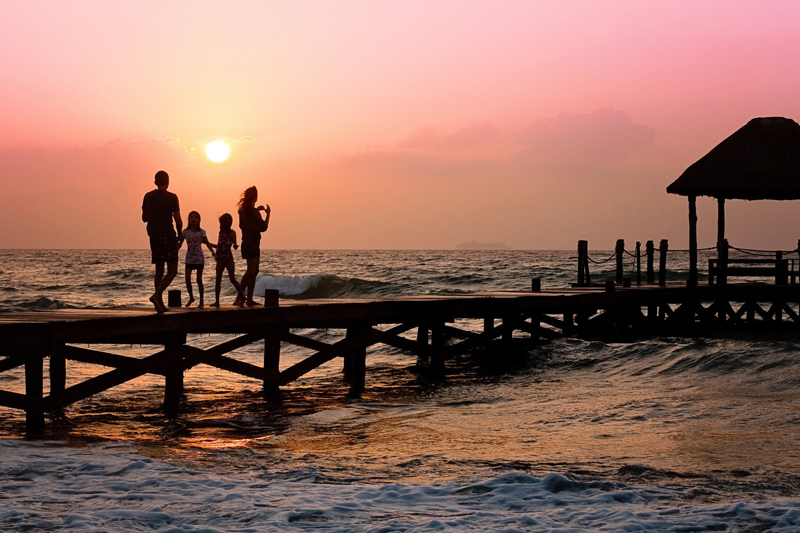 The Midwestern United States might not be the first place that comes to mind when thinking about a vacation. But these six amazing Midwest vacation destinations may change your mind.


Six Amazing Midwest Vacation Destinations


Mention the word "Vacation" and people usually think of exotic or popular attractions. They think about cruise ships, Walt Disney World, or heading off to Yosemite for the Summer. Tell someone that you're planning your dream vacation in Omaha, Nebraska and they are likely to either laugh or look at you with great sympathy.

But there are actually some wonderful places to visit in the Midwest, including - yes - Omaha, Nebraska. After all, Omaha is the home of the amazing Omaha's Henry Doorly Zoo and Aquarium. This 160-acre park is home to some of the most wonderful animals and plants found anywhere and it also has the largest indoor desert in the world. And that's just one of the great things you can explore in Omaha.

If you are looking to have tons of family fun without breaking the bank, why not give one of these great Midwestern Vacation Destinations a try?


Branson, Missouri


Located in Southern Missouri near the beautiful Tablerock Lake, there is so much to do in Branson, you'd need a month to explore it properly. Ride the coasters at Silver Dollar City. Head off to Dogwood Canyon Nature Park where you can explore the walking trails and conservation center and dine in the outdoor cafe. Visit the Titanic Museum and the Butterfly Palace or take in a great show at Dolly Parton's Stampede. And the Branson Belle Showboat is not to be missed!


Galena, Illinois


Galena is a gorgeous little town in Northwest Illinois, just a few hours outside of Chicago. It was a booming town in the early 1800s thanks to mining and was once the largest Mississippi River port between St. Louis and St. Paul. If you love history, there is much to explore in Galena. Over 85 percent of the town is on the National Register of Historic Places. As you walk through the streets, you can easily imagine that you have stepped back in time. And when you're finished drinking in all that history, head out for a day of kayaking on the Galena River or relax in one of the many lovely bed and breakfasts!


Kansas City (Kansas/Missouri)


If you love having fun, Kansas City is the place to be. From Union Station to the Kansas City Zoo to Legoland and World's of Fun, there are so many great ways to play that you'll feel like a kid again. But those who enjoy more sophisticated pursuits will find plenty of art, culture, and scrumptious dining, as well!


Omaha, Nebraska


In addition to the above-mentioned Henry Doorly Zoo, Omaha is home to Durham Museum. Ride a historic train before enjoying an authentic phosphate at the soda fountain. Or head to the Old Market and wander the galleries and shops before taking in a delicious meal at one of the many restaurants. Or simply enjoy a beautiful walk in the outdoors on the Bob Kerry Pedestrian Bridge where you can drink in some incredible scenery. With over 150 miles of trails, there is a ton of natural beauty to explore. And that's only the beginning of the fun to you'll find in Omaha!


Holland, Michigan


Founded by Dutch settlers, Holland, Michigan is another place rich in history. Explore the Holland Museum and the homes of some of the earliest settlers. Head out to the DeGraaf Nature Center to explore the nature trails. Take a ride on the Holland Princess, a Victorian-style riverboat. And if you visit in April to Mid May, the blossoming tulips will completely dazzle your senses!


Saint Louis, Missouri


The beautiful city of Saint Louis Missouri is rich in wonderful locations to explore. Drink in the view of the world around you from the top of the Gateway Arch. Wander the grounds of the Missouri Botanical Garden and visit some furry friends at the Saint Louis Zoo. The City Museum is a favorite with kids and adults, and the Saint Louis Art Museum is not to be missed. And if you need a thrill, the famous Six Flags park has some of the best roller coasters and waterpark rides in the country!

If you're looking for vacation fun that's a bit easier on the budget than all those exotic locales, it might be time to consider a midwestern vacation. These amazing vacation destinations in the Midwest are only the beginning of the fun to be found in the heartland of America!






Related Articles
Editor's Picks Articles
Top Ten Articles
Previous Features
Site Map





Content copyright © 2023 by Mystic Ransdell. All rights reserved.
This content was written by Mystic Ransdell. If you wish to use this content in any manner, you need written permission. Contact Mystic Ransdell for details.