Green and Pu-erh Tea For Gut Health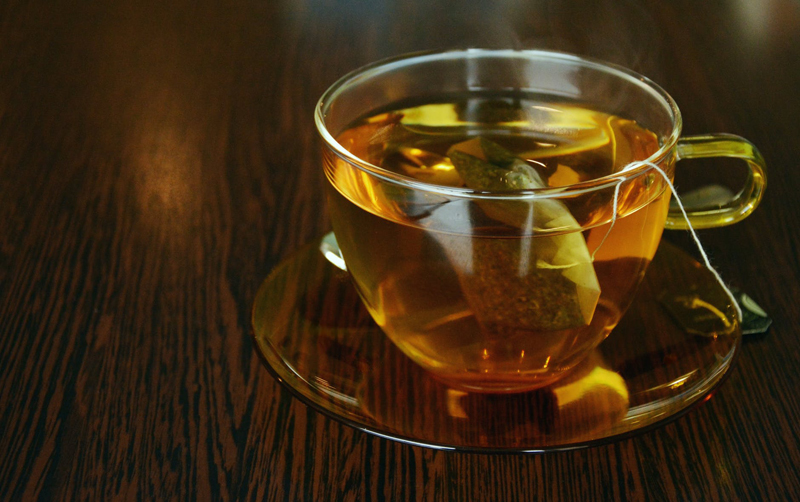 Green and Pu-erh Tea For Gut Health

Did you know that tea is considered a super-food? Did you know that tea can help you gut health?

Process and Harvest

Black and Green tea are both from the camellia Sinensis plant. Green tea is harvested and processed differently from black tea, which is why green tea contains more catechins than black tea. Green tea does not go through an oxidation and fermentation process like black tea. Green tea is withered by an air-drying process. This means less chemical processing takes place lending to more naturally occurring polyphenols.

Did you know your gut contains some one hundred trillion bacteria that play a role in your overall health?

Negative Gut Health

It's true that coffee drinkers have digestion issues because of high acid content and caffeine. If you change out your coffee to tea each day you can help to alter your digestive health.

When you have negative gut health, your tummy microbiome is affected. It will be linked to many unhealthy digestive type issues. Our intestines control 70% of the immune system of our human body, and our intestines synthesize serotonin. Serotonin regulates mood, appetite, emotion, motor, cognitive, and atomic functions. When you put your serotonin back into balance a lot of your health problems will improve and can even disappear.

Change Your Gut Health With Green

Adding Green tea with very high polyphenols back into your diet will help to promote healthy bacteria. Catechins are anti-inflammatory polyphenols that are found abundantly in green tea. Polyphenols have a type of prebiotic that helps to feed the healthy gut bacteria. Catechins from green tea can restore your intestinal flora and balance.

Green tea can help you control stress because while green tea contains caffeine, green tea can relax you, thus releasing bad serotonin.

Tea And Digestion

Tea has been long known to aid in digestion and the Chinese for hundreds of years, as well as many other societies once used tea in a medicinal way. Pu-erh tea is a unique tea. It is known that Pu-erh has great health properties. It is used to aid in digestion.

Pu-erh goes through a microbial fermentation process. this is one more "step" further than green tea. Pu-erh is strictly from the Yunnan Province in China. Unlike black tea, Pu-erh is under a highly controlled oxidation fermentation process. The harvesters watch very closely this complex process of gradual fermentation; it takes a long time. Most times the more expensive Pu-erh means it most likely has been fermenting for many years. The result is a tea with a very earthy flavor that some people do not find palatable until they have acquired a taste for it. The Chinese will drink this tea two times per day. They will drink one cup in the morning and one cup at lunch. Most times this tea will come in the form of a cake.

Pu-erh does have a larger amount of caffeine in it. Often times one may feel a similar "jolt" as you would with coffee. While it is considered safe for everyday consumption, there may be side effects regarding caffeine.

There are a lot of herbal teas that will help with digestion. These herbal teas will not contain any tea in them at all. The top two most popular teas are that of peppermint and chamomile tea.

Peppermint is long known to calm an upset stomach, and chamomile reduces acidity, bloating, nausea, and helps with gas.

There are a great many more herbs that when steeped as with tea will aid in digestion and stomach upset, but these most likely will not reset your tummy health and flora.

*As always I include a quick medical disclaimer. As you know I will always tell you to seek out the opinion of your health professional before you start drinking any teas and herbals. It is important as many things interact with prescription drugs and other diseases. Please know I write articles only for enjoyment and the enrichment of my tea readers.



Related Articles
Editor's Picks Articles
Top Ten Articles
Previous Features
Site Map





Content copyright © 2023 by Mary Caliendo. All rights reserved.
This content was written by Mary Caliendo. If you wish to use this content in any manner, you need written permission. Contact Mary Caliendo for details.