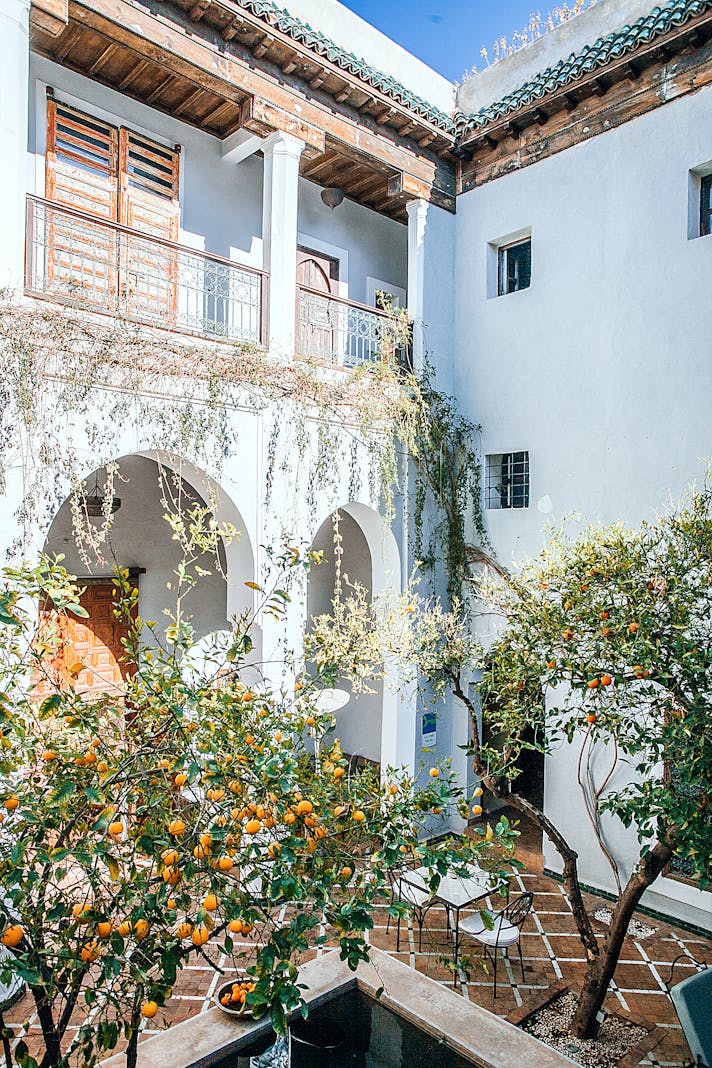 You'll need advance reservations, and they won't be easy to get, but the effort is truly worth it; the Getty Villa is a treasure trove of natural, architectural, and artistic beauty. Separate from the better-known Getty Center, this museum sits on a high bluff overlooking the Pacific Ocean, roughly six miles to the west. From Pacific Coast Highway, you'll drive up to the parking garage, where you'll leave your car and make your way to the villa itself. Here, you'll spend the afternoon soaking up the archeological pieces that make this collection famous. In addition, you'll explore the garden, revel in the views, and perhaps enjoy a bit to eat amidst the balmy ocean winds.

Jean Paul Getty, who made his fortune in the oil business, was admitted to the Guinness Book of World Records in 1966 as the globe's richest private citizen. Fortunately for us, Getty was an avid collector, specializing in artwork and antiquities. When he amassed too much to display in his house, he bought neighboring property and had the Villa built. Set up in 1953 to manage the various collections, The J. Paul Getty Trust currently runs both the Villa (the original museum) and the Getty Center, which was opened to the public in 1997.

Architecturally, the Villa is based on examples of country houses from ancient Rome; strolling through the rooms allows visitors a sense of life in that bygone era. The permanent exhibits cover art and artifacts from Greece, Rome, and Etruria, a central Italian civilization eventually swallowed up by the larger empire. Items such as statues, funerary objects, mosaics, and other artwork convey a sense of history as well as underscore the importance of these civilizations to the development of Western art.

The Getty Villa also offers the chance to wander through four different gardens. The "Outer Peristyle" contains a pool, wall frescoes, and an assortment of plants; the "Inner Peristyle" also offers Roman columns and covered walkways. In the East garden, fountains spew water amidst mosaiced walls. While the Herb Garden is temporarily closed for restoration, it also offers a beautifully designed collection of plants.

Originally slated to open in 2020, an exhibition entitled "Mesopotamia: Civilization Begins" will run through the summer of 2021. A related show, "Assyria: Palace Art of Ancient Iraq" will run until September 5th. Including artifacts from ancient Babylon, Sumer, and Assyria, these treasures have been respectively loaned to the Getty by the Louvre and the British Museum. Statues, jewelry, and cuneiform tablets will demonstrate how much our current civilization owes to these antecedents. In addition, online lectures will allow anyone with Zoom capability to access scholarly interpretations of this treasures. Readers interested in knowing more about either exhibit can access articles posted on the Getty's site; two of these are listed below.

Like its counterpart at the Getty Center, the Getty Villa Museum Shop is stocked with unusual books and beautiful gifts. Of all the museums shops in Los Angeles, these may be the most thoughtfully curated of all – I have never left without a book I haven't seen in other places. Picture frames, scarves, jewelry, and children's toys are only a few categories that visitors will find.

Disclaimer: I am not affiliated with either of the Getty Museums. I have purchased items at the Villa with my own funds.

For more information about the Middle Eastern exhibits:

"Mesopotamia: Tales From a Delayed Exhibition" can be found at https://blogs.getty.edu/iris/mesopotamia-tales-from-a-delayed-exhibition/.

"A Brief Introduction to the Art of Ancient Assyrian Kings" can be found at
https://blogs.getty.edu/iris/a-brief-introduction-to-the-art-of-ancient-assyrian-kings/

For tickets: https://tickets.getty.edu/Online/default.asp

You Should Also Read:
The Charles M. Schultz Museum
Highlights of the Huntington Library
Museum Store Holiday Shopping


Related Articles
Editor's Picks Articles
Top Ten Articles
Previous Features
Site Map





Content copyright © 2023 by Korie Beth Brown, Ph.D. . All rights reserved.
This content was written by Korie Beth Brown, Ph.D. . If you wish to use this content in any manner, you need written permission. Contact Korie Beth Brown, Ph.D. for details.