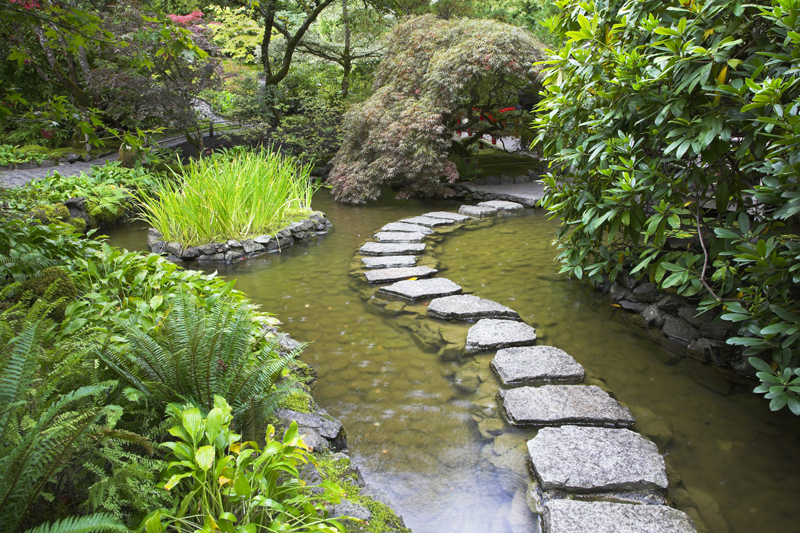 Some trees are easy to grow. These are suitable for novice gardeners. Easy to grow trees require a minimum of care with the need for fertilizer and watering reduced. These plants are less likely to experience pests or diseases than other species.

Bald Cypress

Reaching 100 feet in height, this broad topped species is hardy to zone 4. It bears needle-like leaves.

These become orange-brown in the fall before they drop. The tree bears scented cones. Native to the Southeast from Delaware southward and westward to Indiana, bald cypress is one of the few deciduous conifers.

Alkaline soils aren't suitable for this tree. However, it adapts to both wet and dry soils, and it does particularly well in wet spots. This is hardy to zone 5 for the species, and in some cases zone 4 for certain cultivars.

As the tree ages, it develops the distinctive knees. The plant does require a lot of room, but it easily repays the gardener. For the most part, this tree has few problems.

Bald cypress is ideal for coastal sites and river basins. It can be used as a street tree, and as a specimen plant. Pruning is rarely needed. Although this is adapted to moderately dry soils, keep this plant watered during droughts for best results.


Maidenhair Tree
Hardy to zone 4, this tree is also called ginkgo. This is ideal for urban
conditions. Ginkgo is used as a street tree, shade tree, and specimen.
The female trees bear plum-like fruits with edible seeds and can create messes on lawns. For that reason, male trees are often preferred. This species experiences few problems.

This is an open tree that can reach 120 feet in height. However, a narrow upright cultivar is available, and would be suitable for small gardens.

Everything about this tree is memorable from the fan-like leaves that turn yellow in the fall to the shapely plant.

The plant has a beautiful branching pattern that brings beauty to the garden in the winter.

The undemanding ginkgo is an ideal choice for busy gardeners. The plant adapts to different kinds of soil.


Eastern Redbud

The eastern redbud is native to the East and south central states westward to Texas. Hardy to zone 5, it is a relatively small (generally 20 feet or so in height) tree.

This rounded tree brings several seasons of interest to the landscape. It is a perfect tree for the patio. The bark tends to peels from the branches and trunks as the tree gets older.

The buds look more purple than red as the common name implies. A member of the pea family, it bears small, showy pinkish-purple blooms that cover the stems. There are cultivars with white or pink blossoms.

The blooms mostly appear in large clusters. However, these can also arise directly from the trunks and the large branches as well.

The lovely foliage is almost heart-shaped. In some cultivars, this can be very colorful throughout the summer.

This tree is a source of fall color when the eaves turn bright yellow. The flat bean-like seed pods are edible. For the most part, the eastern redbud experiences few problems. It is suited to sun and shade. The plants thrive in poor soils.




Related Articles
Editor's Picks Articles
Top Ten Articles
Previous Features
Site Map





Content copyright © 2022 by Connie Krochmal. All rights reserved.
This content was written by Connie Krochmal. If you wish to use this content in any manner, you need written permission. Contact Connie Krochmal for details.