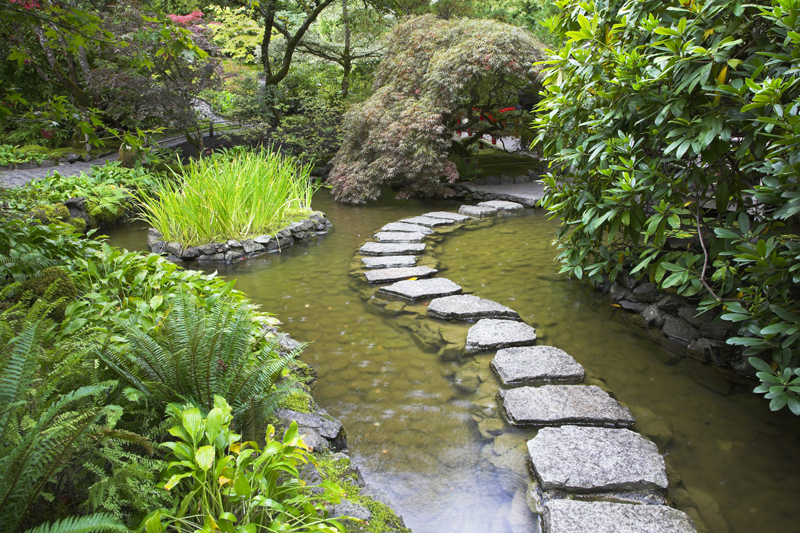 The 2022 Richters herb and vegetables catalog is now available. It features many new exciting varieties.

Richters has quite a few new basils. British basil can tolerate cooler temperatures than other basils. In addition, this can withstand mechanical processing and shipping. The plant is up to 2 ¾ feet in height. It is a good choice for home gardens and commercial operations.

Purple Ball basil forms a lovely dense ball around 2 feet tall or so. This has very dark maroon-purple foliage. The plant is ideal for containers and borders. It was named a Fleuroselect Gold medal winner.

Red Crimson basil is a genovase type. The strong, upright, very uniform plant tastes great and has a pleasing aroma. The plant is 2 to 2½ feet in height.
Richters also has two new disease resistant basils for 2022. Obsession basil is a large leaf Italian basil that is resistant to fusarium wilt and downy mildew from Rutgers University.

Passion basil is resistant to downy mildew and also originated at Rutgers University.

Ambrosia dill is a Polish variety that is very popular in Europe. The disease resistant plants are very high yielding. They mature early and are slow to bolt.

Emerald dill is widely grown in Poland. The plant is slow to bolt and adapts well to both dry and wet weather.

Meadow cranesbill is a perennial from Eurasia. Flowering from June through September, the plant has lovely violet-blue blossoms. It is hardy to zone 4.

Arbo arnica is a perennial that is easy to grow and more uniform than the standard arnica species. Hardy to zone 5, it does best in an acid soil.

Double Purple angel's trumpet is a gorgeous perennial angel's trumpet, hardy in zones 9 through ll. The trumpet-like blooms appear all summer. Angel's trumpet plants are often grown in containers.

Heartsease or Johnny jump ups aren't new to the catalog, but they deserve a mention. These are my favorite flower. I love the way they self sow and pop up here and there in the garden. Strictly speaking, this is supposed to be a biennial. Hardy to zone 4, it bears edible blossoms.

Lemon leaf plectranthus is new for 2022. It was discovered in northern Australia. The plant features large, velvbet-like foliage with a wonderful lemon scent. These leaves can be used as a spice or flavoring. This herb is easy to grow and is ideal for containers. Rather tender, it is only hardy to zone 9.

Silver leaf mountain-mint is a new native herb tat is now endangered. A perennial, it is hardy to zone 5. It is named for the white-silver on the leaves. The blossoms are tinged with lavender and purple spots. The leaves are good for tea.

Wild pansy is a new herb for 2022. This is the European field pansy and has lovely bicolored blooms in white and yellow. These edible flowers are very good for the health. This beautiful plant is an annual, and is found from North America to Greenland.

Pineapple flowers Helenium aromaticum is an exciting new scented herb. The plant's scent combines that of strawberry and apple with pineapple. This has many culinary uses and can also be added to bath and body formulas.

Yellow Wonder strawberry is a new yellow fruited variety. Hardy to zone 5, this is a non-spreading alpine strawberry. Instead, the plant forms a neat looking clump. Start these seeds indoors for best results.

Silveredge Broadleaf thyme is a variegated form of plectranthus. It isn't new, but is just so lovely. This isn't a true thyme despite the common name.

The lovely plant is only hardy to zone 11. It has various medicinal uses. If adding it to food as a seasoning, use only small quantities. The plant is over 3 feet tall and is named for the gorgeous silvery leaf margins.

Some of the other new varieties for 2022 include Turkish orange eggplant, Red Stalk celery, Melon Hearts of Gold, Patio Pride pea, Culinary blend carrot, Zebrune shallot, and red pansy.


Related Articles
Editor's Picks Articles
Top Ten Articles
Previous Features
Site Map





Content copyright © 2022 by Connie Krochmal. All rights reserved.
This content was written by Connie Krochmal. If you wish to use this content in any manner, you need written permission. Contact Connie Krochmal for details.