Power of Silence and How To Use It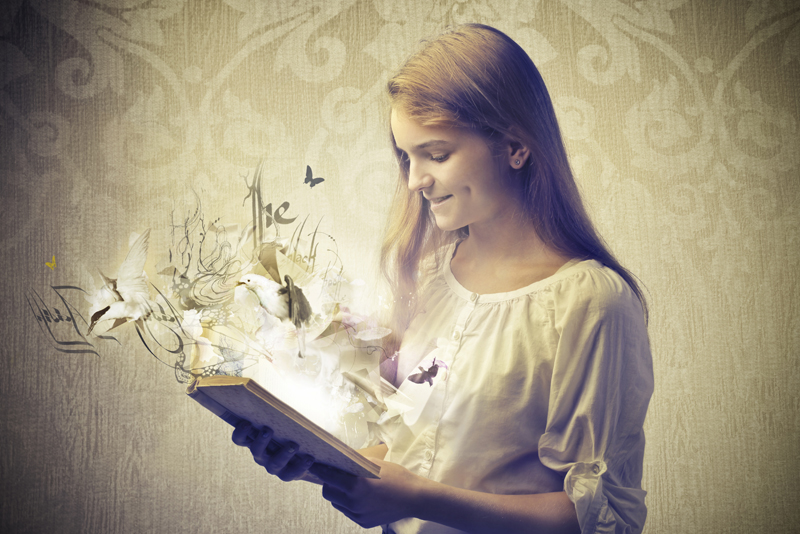 Silence has great power as this self development article shows. Many people think that silence is something to enjoy when you are on your own but should be avoided when in other company. Yet look at how good friends can be silent together. Silence can be both powerful and frightening as explained below.
Fear of Silence
In today's world, true silence seems to have disappeared. From early childhood, you move amongst other noisy people (family, friends, etc.) and are surrounded constantly by man-made noise both outside and inside your home. You are so used to a world of background noise that when it disappears this can be quite fearful or unnerving. This is probably why when you are alone you might turn on the radio, TV, music or simply hum or sing to yourself. However, silence can be powerful in many ways.
Silence in Communication
People often feel they need to say something when there is silence but it is actually essential to good communication. It allows you to listen more effectively and to totally concentrate on what someone is saying to you. Also, silence in communication can convey more emotions than language, such as agreement, disapproval, intimacy, etc.
Silence in Sales and Negotiation
It is often used as a tool when dealing with clients. For example, when you have finished your pitch, remaining silent allows the client time to digest what you said and make their decision. It can also be used to put pressure on the other person. This is because people are not used to sitting in silence so it causes them to speak their thoughts about whatever is being negotiated. It has been found that '30 seconds' is about the time needed before you feel you must say something. It is said that, when negotiating, the first person to talk loses, so there are interesting battles played to win this silent contest.
Silence in Films
Most social animals use silence to signify danger. They freeze and stop their everyday communicative noises as a way of sounding an alarm. In films, silence can often have more impact than sound. In particular, horror films or thrillers often use it to create tension and the silent periods can even be more menacing than sound. As well as being used to create eerie atmospheres, it is also used for very emotional moments.
Silence in Music
Music compositions use silent periods (or rests) to give the music its character. An extreme example is John Cage's experimental work (entitled 4'33") which comprises about four and a half minutes of silence. The effect this has on the audience is fascinating.
Silence in Competitions
Another way silent periods are used to create great tension is just before the results of competitions are announced. The audience and competitors are kept waiting for that announcement and each second feels like an eternity.
Silence in Classrooms
Teachers use this technique to give the class a chance for the information to sink in and for any questions to be posed. In fact, studies have shown that you are more likely to remember correct answers to questions if you are given these after making the first guess yourself.
Silence in Religions
Many religions use silence to achieve an inner stillness that is free from external thoughts. The aim is to become closer to the divine by stilling the mind and spirit. This is done through silent prayer, meditation, etc.
Silence in Commemoration
Commemorative moments of silence are used to honour individuals or to remember victims of tragic events. This generally lasts a few minutes and allows people to show respect and express emotions as a group. During such grief, silence can convey much more than words.
Silence in Persuasion and Arguments
All sorts of communicators use silence to persuade, e.g., speakers, salespeople, politicians, interviewers, etc. Silence is one of the most powerful tools in society. If someone attacks an idea of yours, remaining silent for a few moments before responding has a powerful effect as you become in control. If you are in an argument and the other person continues to shout, being totally silent for about 10 seconds will completely throw them.
There are many other examples of how silence is used across communities. The main benefits appear to be that silence:
* offers a retreat from the noise of modern living
* indicates to others that you are truly listening to them
* makes people listen to you more when you do speak
* is a means to finding greater peace, happiness and contentment
* allows time for introspection and makes you more aware of your true self
In essence, from a self development point of view, if you are comfortable with silence you are generally at ease with yourself.
Power of Silence - Self Development Summary
Silence has great power as this self development article shows. If you are aware of how to use it effectively, this can significantly improve your work and social relationships. It is a very powerful self development tool.
To receive further articles do visit the 'FREE Self Development Newsletter' link below. For my Background, Passions and why I write articles like these, see:
Dr JOY Madden
You Should Also Read:
Dr JOY Madden
FREE Self Development Newsletter
Other SELF DEVELOPMENT Articles


Related Articles
Editor's Picks Articles
Top Ten Articles
Previous Features
Site Map



Follow @WorkwithJOY
Tweet



Content copyright © 2022 by Dr JOY Madden. All rights reserved.
This content was written by Dr JOY Madden. If you wish to use this content in any manner, you need written permission. Contact Dr JOY Madden for details.