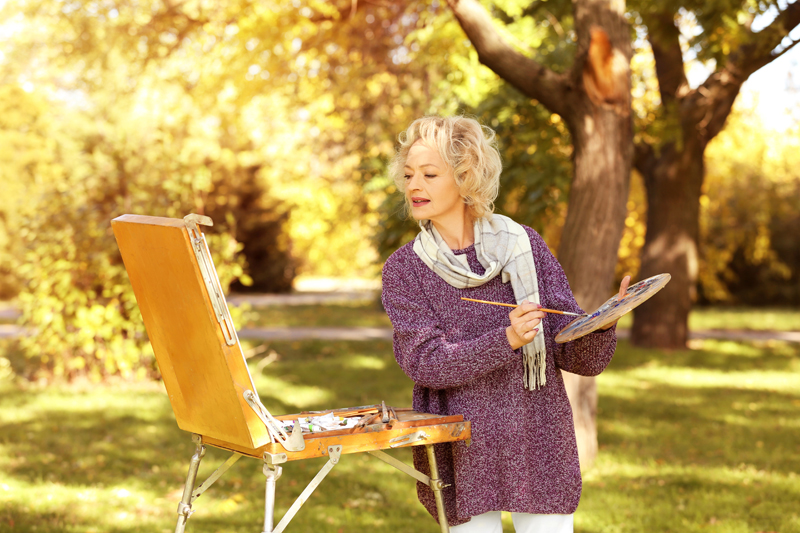 Worry is a common thread that runs through many health disorders including depression, obsessive-compulsive disorder, hypochondriasis, and general anxiety disorder. In depression, we may feel guilty about something going on in our lives, or feel incompetent about decision-making or taking action to make changes. Being obsessive compulsive gives us fears about losing control and causes us to constantly seek to regulate our environment. Becoming a hypochondriac involves seeking unnecessary care for imagined illnesses. General anxiety disorder is a recognized psychiatric condition that means that almost every aspect of our lives has become worrisome, and that worry has evolved into an irresistible habit.

Unfortunately worry does not limit itself to a mental health issue; for some of us, it can show up as fatigue, stomachaches, headaches, and overall aches and pains. Treatments for anxiety range from taking medications to counseling to self-help actions.

What can we do about excessive worrying? Studies have shown that several behavioral changes can work if acted upon by the worrier. Some of them are discussed here.

1. The bad things that happen to us rarely are in our control, so worry rarely saves us from anything. Take a good look at the risk and ask, "Is this really likely to happen? Will this even matter a year from now? Two? Ten?"

2. If we worry constantly even after seeking reassurance from others, doing research on line, taking tests, etc., we need to curb these impulses and accept when enough is enough. We need to gradually stop asking others, limit our web searches and accept that more information is not limiting our fears but may be adding to them.

3. Most worries are about the future and what may happen, and as noted, are often not realistic. If we feel overwhelmed, we need to practice meditation, breathing exercises, and other strategies to help us focus on the present. We should learn to accept that worries are "background noise" and need to be ignored as often as possible.

4. Having a take charge attitude is helpful. We are more in control than we think and we can control when we worry. We can even set time limits for worrying; for example, allow ourselves 15-20 minutes at a set time each day to worry and/or to list our worries.

5. Don't let your worries keep you home-bound or put you in a rut. Fight them by scheduling social situations, volunteering, taking yoga classes, wallowing in a hot bath, treating ourselves well in ways only we know how.

6. Getting help while we are working on controlling our worries is also a good idea. Talking through our problems can lead to healthier patterns of thinking and assist us in making plans to take action. We should not wait until we make ourselves sick and allow our worries take us over before we seek assistance. Professionals can provide us with the wherewithal to focus on the present moment and give us the means to seek out a much better quality of life.




Related Articles
Editor's Picks Articles
Top Ten Articles
Previous Features
Site Map





Content copyright © 2023 by Patricia Villani, MPA, PhD. All rights reserved.
This content was written by Patricia Villani, MPA, PhD. If you wish to use this content in any manner, you need written permission. Contact Patricia Villani, MPA, PhD for details.