Alphabet Activities for Pre-Reading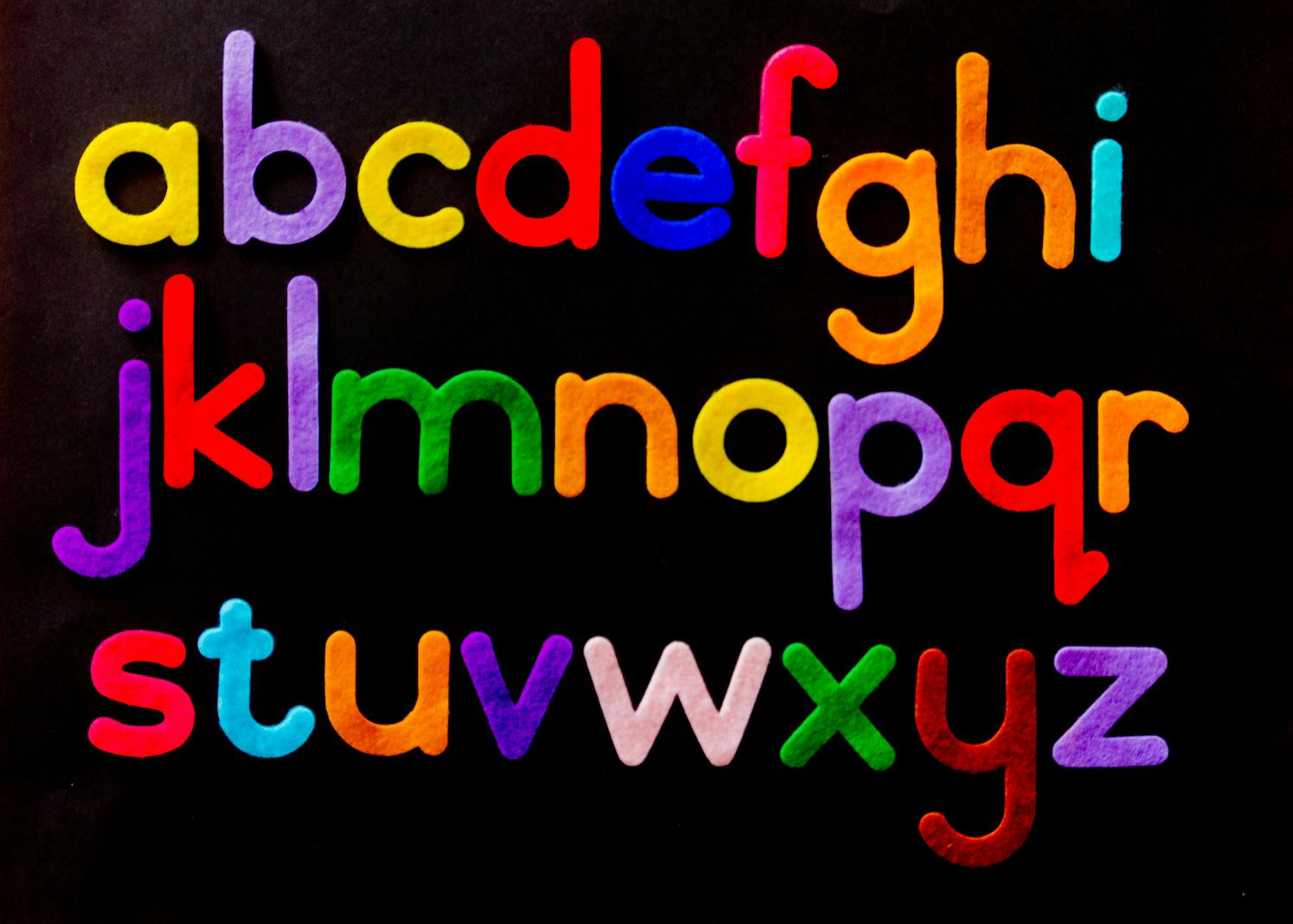 When our son was a toddler, we would pass a Wendy's and he would start yelling, "Burgers and fries! Burgers and fries!" It was clear to me that he knew what that Wendy's sign meant. He was starting to experience the written world around him.

As a toddler, our oldest son was seriously crazy about our antique typewriter. It was an indestructible hunk of metal, and he loved to punch the keys down. As he would punch a key, I would say its name. Then, I would punch one key over and over and say its name as I punched. Then, I would have him do it. This continued until our son knew his alphabet. He was almost 2-years-old.

Alphabet books were part of our reading program for him. "Dr. Seuss' ABC," by Dr. Seuss was a favorite. The pictures in "Animalia," by Graeme Base were gorgeous, as well as instructive. We wore several copies of Richard Scarry's alphabet books out, and then we loved a couple of his "Things to Love" books down to the binding. You don't need special alphabet books to teach letters. Use your child's favorites. Take a page and find several examples of a letter on the page. Then, challenge the child to find some. Also, find that letter on subsequent pages. Find it all over the world around the child.

Once kids have the idea of letters, you can do multi-sensory activities with them. Use vinyl placemats, counters, or cookie sheets to hold the media. You can use whipped cream or pudding for edible writing material. Put it on the surface that you are using, spread it out, then write the letter. Be sure to do both lower and upper-case. You can use flour and cornmeal, if you want something dry. Shaving cream works, too. Plastic letters can be used for letter identification. If they have magnets on the back, you can stick them to the fridge or a steel cookie sheet. To make your own magnet letters, glue letters to cardboard and attach magnet tape on the backs of the letters.

Use the internet to find ideas and worksheets for your alphabet activities. Choose a letter a week and call that letter out wherever you see it. The most important thing is to have a variety of books in your home for your child to use. Be sure to read every day with your child. Every day. Practice those letters! Make it a close, bonding time with your child. When children associate reading with love and pleasure, they are more likely to enjoy reading from a young age and to become lifelong readers.


NEWSLETTER: I invite you to subscribe to our free weekly newsletter. This gives you all of the updates for the Reading Site. Sometimes, this newsletter has information on books and reading that is not in the articles. Fill in the blank below the article with your email address - which is never passed on beyond this site. We never sell or trade your personal information.

Related links: The Related Links below this article may be of interest to you.

There are times when I recommend an item related to my article and add an Amazon link, so that you can check it out. I am an Amazon Associate, and when you purchase an item after clicking on my link, I do make a commission for purchases made through that link.








You Should Also Read:
SIGHTWORDS WEBSITE REVIEW FOR PHONEMIC AWARENESS
SUMMER READING IDEAS FOR KIDS BIRTH TO SIX
Choosing a Reading Tutor


Related Articles
Editor's Picks Articles
Top Ten Articles
Previous Features
Site Map





Content copyright © 2022 by Connie Mistler Davidson. All rights reserved.
This content was written by Connie Mistler Davidson. If you wish to use this content in any manner, you need written permission. Contact Connie Mistler Davidson for details.