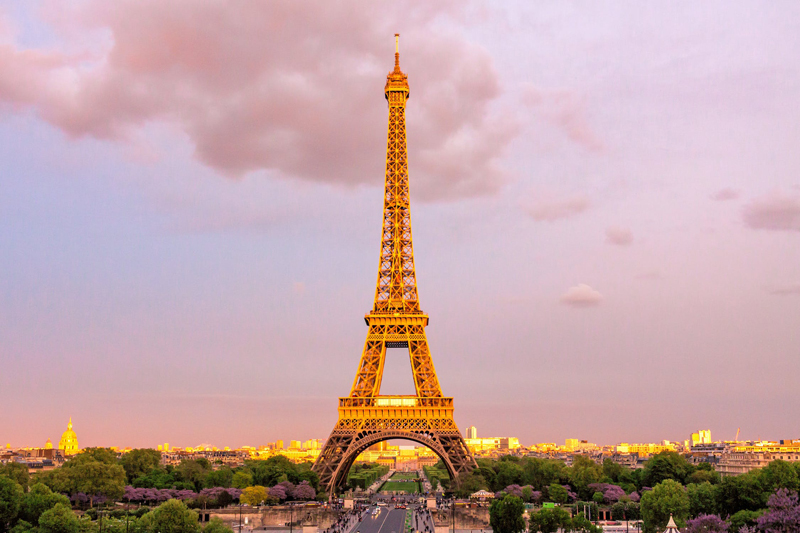 France is old fashioned which is as charming as it is crippling. If we could pick and choose we'd keep the architecture, rich in history, and the specialty mom and pop shops, each selling products from only one section of the food pyramid. However French administration, where the paper trail is merciless, could use some modernizing. We have an entire cabinet devoted to papers we might one day be asked to summon. Also behind the times is the noticeable gender gap when it comes to sports.

There are few topics for small talk, weather being one, sports another. When asked, "Do you play?" the inquirer is inevitably referring to tennis. More than just physical activity, a social network is built around which tennis club you join and it is not uncommon to see French women playing tennis. This sport seems to be the acceptable choice.

What is faux pas is to see women in sports clothes on the street. Paris is too stuffy for trainers and workout clothes outside of the gym. If you do engage in activity that requires sweating, protocol is toting a bag of gear to change into and promptly out of once finished. Controlling what is on one's plate appears to be preferential to sweating out indulgences. My first day teaching in France I asked a colleague, "Where is a good place to eat around here?" "Oh, I don't each much, la ligne, you know," she replied referring to her figure.

While out for a run on more than one occasion I've been honked at, an act inevitably followed by a catcall. "Allez!" the blue-collar workers shout with a fist pump and a smile. Is it really such a spectacle to see a woman exercising?

Maybe the gender gap is due to athleticism never getting instilled in the first place, a disservice to self-esteem and long-term health. Children lack exposure to a wide range of sports save karate, pony riding and tennis; the standard choices. Football is for boys. Further isolating sports from general consumption is the disconnect in French schools, academic institutions devoid of extra-curricular activities.

On any Saturday morning in Texas, hoards of school-aged children congregate on the soccer fields nearest their home to play against neighboring teams in matching polyester jerseys. These days the girls' teams often outnumber the boys. I remember watching my brother compete in the finals his first year playing and thinking, "I really want to do that." Holding a hand decorated "Defeat the Eagles" banner I didn't want to be a cheerleader secluded to the sidelines but the only initial option was joining a boys' team. After moving to the suburbs in the 1980s, the dawn of the girls soccer boom, I welcomed the opportunity to learn to play. I continued to play through elementary, middle school and then for the high school soccer team.

The fact that a feminine-looking girl plays football, as everyone outside of the United States calls soccer, is unheard of. The national French pastime is a sport that excludes women for the most part. I wonder how long it will take to resolve the gender gap and start empowering the next generation of French women with the experience of participating in team sports. This is a call to arms. Little girls put down your dolls.


Related Articles
Editor's Picks Articles
Top Ten Articles
Previous Features
Site Map





Content copyright © 2023 by Melissa Demiguel. All rights reserved.
This content was written by Melissa Demiguel. If you wish to use this content in any manner, you need written permission. Contact Melissa Demiguel for details.