Learning About the World Builds Reading Skills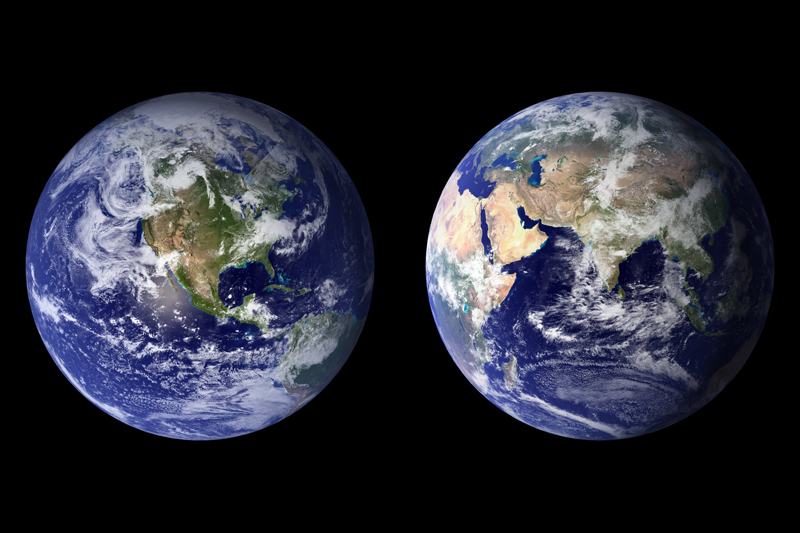 When do children start learning to read? Would you believe that a critical period is from birth to the age of 5? From the time that they are born, babies should learn that books bring pleasure. Reading while snuggling in loving arms lets babies understand that this is an important activity. Parents who talk with their children help to develop stronger readers. They should both talk and also listen to what their children have to say. This discussion, verbal and aural give and take, helps to build comprehension skills and vocabulary. Children also need as many positive experiences as possible to build their knowledge of the world. Reading is easier, if you have more information about what is going on in the book.
When children enter kindergarten, they need to have a solid base of experiences to draw on as they learn to read. Some of these experiences revolve around learning about books, but many have to do with building prior knowledge about the world that they live in. That world contains words, sentences, and stories that help to give their lives meaning. In order to understand the written word, children need to learn about the world.
Teach them about the world, as you go through your day. As you drive, read street signs aloud, then tell them how the signs make it possible to get from one place to another. Signs on buildings let you know when you've arrived. Labels on foods tell you what is in the container. In addition, labels will let you know about ingredients and nutrition. When you discuss daily living experiences with young children, you improve their chances of being effective readers.
One part of daily living involves watching television and videos. Preview what your children watch. Don't let children sit mindlessly and stare at the screen. Engage them in learning. Watch TV and videos that have some educational value. Here's a quick aside for you – be aware of how much socialization goes on in children's shows and the commercials that are associated with them. Everything that a child sees becomes a part of who they are. If you don't like what is being depicted, or the behavior of the characters, you don't want your child watching those shows. What should your child watch to gain experiences about the world?
Since prior knowledge is absolutely necessary for build reading comprehension, what shows provide good learning experiences? Sesame Street has been educating children about the world for almost 40 years. Daniel Tiger's Neighborhood continues the kind traditions of Mr. Rogers Neighborhood. Doc McStuffins teaches children about healthy living. Some of these shows are available online. Available by DVD are some science shows that older children enjoy. However, if you watch with the younger ones and discuss the shows, they are also good for little kids. Beakman's World and Bill Nye the Science Guy are older shows that still have good science content. Also available on DVD is Reading Rainbow, a wonderful show that promotes books.
Take kids on field trips. Let them get to know their area. Visit nature by going to the park or arboretum. Build things together. Do different crafts. Watch quality programming and discuss it. Above all, build a love of books. Explore the world, the people, cultures, and artifacts. How do you develop better readers? Pique the young child's interest in the world around her. Then, make sure that she has access to a wide variety of reading materials. Building strong readers starts years before a child ever goes to school and enters the classroom. Birth to age 5 is a critical time in your child's intellectual development.
DVDs for Learning
Reading Rainbow-If You Give a Mouse a Cookie
Best of Beakman's World
NEWSLETTER:
I invite you to subscribe to our free weekly newsletter. This gives you all of the updates for the Reading Site. Sometimes, this newsletter has information on books and reading that is not in the articles. Fill in the blank below the article with your email address -
which is never passed on beyond this site. We never sell or trade your personal information.
Related links:
The Related Links below this article may be of interest to you.
There are times when I recommend an item related to my article and add an Amazon link, so that you can check it out. I am an Amazon Associate, and when you purchase an item after clicking on my link, I do make a commission for purchases made through that link.


Related Articles
Editor's Picks Articles
Top Ten Articles
Previous Features
Site Map





Content copyright © 2022 by Connie Mistler Davidson. All rights reserved.
This content was written by Connie Mistler Davidson. If you wish to use this content in any manner, you need written permission. Contact Connie Mistler Davidson for details.