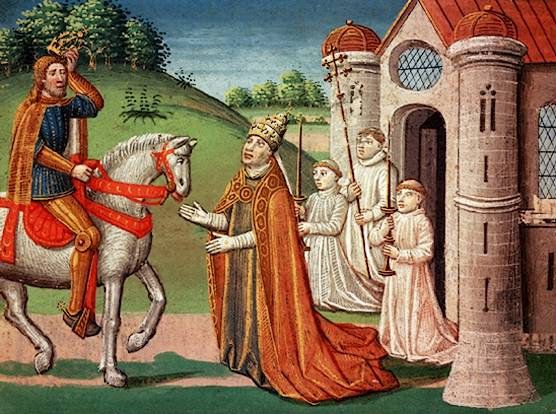 As your family gathers to enjoy brunch, take a moment to think about the origins of the Easter celebration. Although the celebration of Jesus' resurrection is Christian, the holiday itself borrows heavily from pagan custom. One example of this is the connection of eggs and rabbits, both of which have roots in ancient Germanic tradition.

In the lands of Middle Europe, the goddess Eostre presided over the season of spring. First mentioned in writing by the Anglo-Saxon chronicler Bede, the goddess was associated with Eosturmonath or April. Revered as the goddess of the dawn, she brought warmth and light back to lands suffering from the cold and dark. Her favorite animal was a rabbit with the special ability to lay eggs, a potent symbol of fertility; to those living through a long, cold winter, she promised better weather and new crops to fight the ever-present spectre of starvation.

Interestingly enough, she and her companion Hretha, who reigns over Hrethmonath or March, are never mentioned in other chronicles of Teutonic or Norse mythology; some therefore question whether or not they are Bede's creations rather than long-standing folklore. It is entirely possible, however, that the two go back so far in time that their origins and traditions are shrouded in mystery, with only a few relics left to keep their memory. The folklorist Jacob Grimm supported this theory, suggesting that Eostre's name was pronounced more like Astara.

The season preceding Easter is of course late winter, characterized by the deprivation of the Lenten season. Within the medieval church, eggs and meat were forbidden during this time, becoming a treat for the Easter holiday. Jesus was of course observing Passover when he was arrested, tried, convicted, and crucified, and many Jewish traditions were brought over to the new religion, including the egg as a symbol of renewal and rebirth. When the Roman Empire brought Christianity to northern Europe, it assimilated various customs into local celebrations, and Eostre's or Astara's worship found common ground with Passover tradition and Christian history.

Whatever the origins of the Easter Bunny, the custom was brought to the United States by the 'Pennsylvania Dutch', a group of German settlers misnamed after their language, Deutsch. These immigrants decorated eggs and held parades, customs that made their way into other American farming traditions. Today, the Easter Bunny is celebrated every year by the "Egg Roll" that takes place on the White House lawn the weekend after Easter itself.

This site needs an editor - click to learn more!


Related Articles
Editor's Picks Articles
Top Ten Articles
Previous Features
Site Map





Content copyright © 2018 by Korie Beth Brown, Ph.D.. All rights reserved.
This content was written by Korie Beth Brown, Ph.D.. If you wish to use this content in any manner, you need written permission. Contact BellaOnline Administration for details.