The Hip Shimmy Burns Calories and is an Exciting Belly Dance Move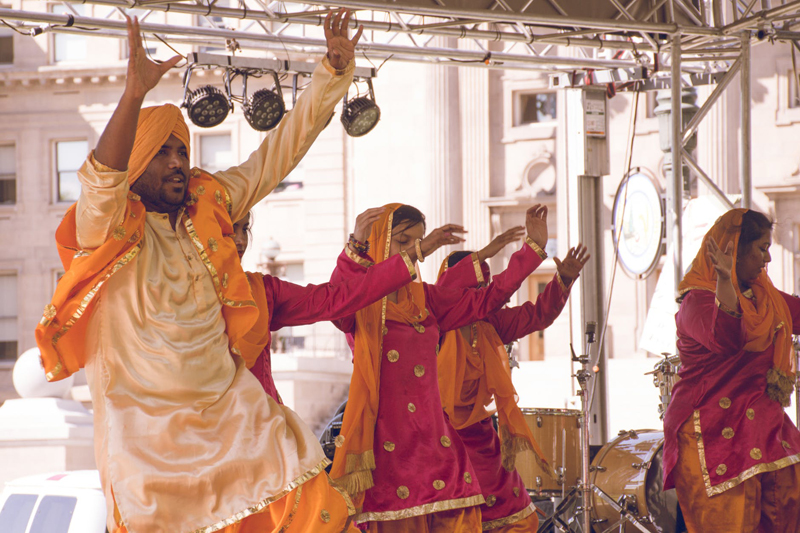 You may know by now that you can shimmy the shoulders and the hips. By isolating the upper part of the body, specifically the shoulders, you can create a shimmy. However, the hip shimmy is the move, well shall I say, the only belly dance move that "wows" just about anyone.

What do I mean by that? First of all, even before doing your first piece of choreography, trying to do the hip shimmy is challenging. You think to yourself, "how did she do that?", or "o.k., how did it go again?". Over and over you practice, at the same time getting a great cardio workout. The heart rate increases, you sweat, but guess what? You enjoy every minute doing it. When that moment comes where you feel that you have the move down, you feel a great sense of accomplishment, more so then learning a figure eight or learning a hip lift.

In practicing the hip shimmy you notice several things. The knees and thighs create the movement, with very little stress on the knees. Alternating the knees, creating strength in the thighs, make the movement in the hips. By increasing the speed, you feel this wonderful vibration from your toes to your head. If it gets complicated, slow it down and increase the speed again.

DIFFERENT METHODS OF PRACTICE

Make sure you do a proper warm up. The hip shimmy requires strength and coordination. Before actually standing up, sit down with your legs out in front of you. Alternate each leg, making sure to lift each leg slightly off the floor. Increase the speed. You will notice that you put no pressure on your back. The upper part of the body is very relaxed, so all movement comes from the legs.

Some have suggested by standing on one leg, moving the knee real fast, is good practice. This is helpful if you notice that one leg seems to work more than the other. For instance, I sometimes notice that my right leg works more than my left when I shimmy.

How you place your feet is important. You can slightly come off your heels while doing the shimmy, or plant your feet to the ground. Find the method that works. Eventually, you will have your own style.

HIP SHIMMY IN DANCE

When you do an actual movement in a routine is crucial. Slow tempos, no hip shimmy; fast tempos, shimmy. However, you can do a slow hip shimmy at the beginning of a routine to gain the audience's attention. A hip shimmy can take place after a travel step. For instance, a three step turn to the right, shimmy, then a three step turn to the left, shimmy.

You can layer your moves with a shimmy. When you layer, you add a movement to an existing movement. For instance, you can do a figure eight, or a hip circle with a shimmy, combining the movement together.

What an exciting belly dance move! Next time when you get into a conversation with dancers or friends, mention the hip shimmy. A big conversation will take place. I guarantee it.



Editor's Picks Articles
Top Ten Articles
Previous Features
Site Map





Content copyright © 2022 by Ronnette Ramirez. All rights reserved.
This content was written by Ronnette Ramirez. If you wish to use this content in any manner, you need written permission. Contact Ronnette Ramirez for details.