Learn Something New Daily - Can You Eat Gold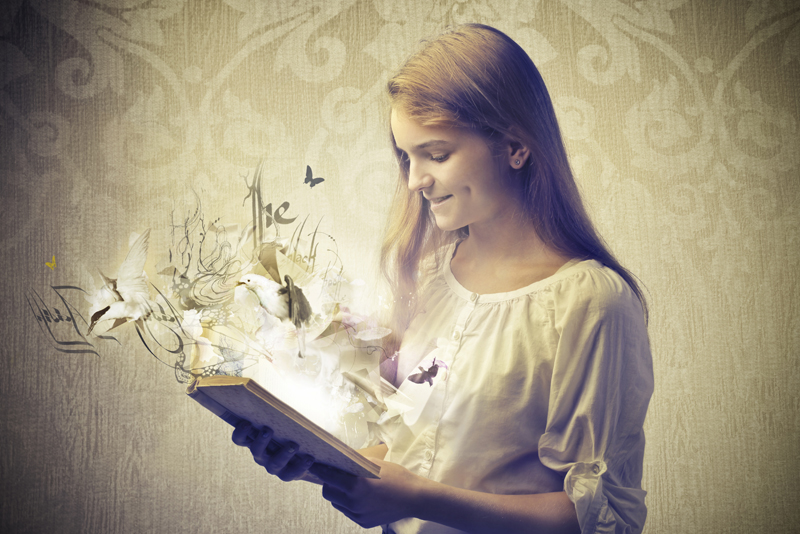 The importance of self development is about having the mindset of being open to new ideas and being an 'eternal student of life'. There is a certain thrill about learning something new daily. After all, there is so much one can learn from other communities and cultures from around the world. This article on 'Can You Eat Gold' is just one example of the millions of subjects that people know very little or even nothing about!
CAN you eat gold?
The answer is yes - depending on its purity.
'Pure gold' (24-carat) is very soft and delicate. Regarding jewellery, as 24-carat is far too soft for daily use, most jewellery is 18- or 22-carat gold. Here, the gold is mixed with other alloys to produce different levels of hardness. When mixed with copper, silver, etc., one can get a wide variety of colour tones ranging from a slight reddish tone, to bright yellow, to white gold. The alloys mixed in to create these variances are not edible. However, if the gold is virtually pure (at least 23-carat) by being mixed with silver only say, it is actually edible.
WHO first ate gold?
The ancient Egyptians, it is recorded, had believed that by eating gold powder one could live forever. In the Middle Ages the wealthy covered meat dishes with a thin gold leaf as a display of their riches. Alchemists of the 15th century used gold medicinally. Sweets covered in edible gold were presented during afternoon meals to maintain healthy hearts.
The Elizabethans created sumptuous banquets by sprinkling gold dust on fruit such as oranges, grapes, pomegranates, dates and figs. In the 16th century Italian aristocrats decorated their rice dishes with gold leaves. In Japan edible gold has been added to all sorts of foodstuffs (and especially to sake) for hundreds of years.
WHY is gold eaten?
Gold leaf (usually 23-carat) is only approximately 0.07 micrometres thick. The only physical sensation you get when eating gold is the most subtle crunch. It does not actually taste metallic and therefore has no impact on your taste buds. So why do people eat it?
The main craze for edible gold is to do with its lustre and look. This is why it is used by a number of top restaurants around the world. Also, edible gold is one of the most expensive food products you can buy so it is very popular with those wanting to impress their guests.
Gold is also believed to have health benefits. There are claims that it increases IQ scores, helps to regenerate organs, is effective in managing rheumatoid arthritis, and so on.
Adding gold to alcoholic drinks such as wines, vodkas, champagnes, and schnapps is particularly popular. It is thought that the gold flakes in liquor make little cuts in your throat as you drink allowing the alcohol to enter your bloodstream faster.
HOW is it possible to eat gold?
In its purest form, gold is an inert metal. It does not appear to react with anything and is unaffected by moisture, oxygen, and ordinary acids. As the human digestive system cannot break it down, it is not absorbed into the bloodstream. It, therefore, passes through the body unchanged over the course of about 24 hours.
For this reason, there appears to be no danger in eating pure gold. In fact, it is a permissible food colouring with its own e-number. As it is biologically inert, dentists have used it for some time now for fillings, caps, crowns, etc.
In WHAT ways is gold eaten?
Gold adds a flamboyant touch to all sorts of foods and beverages. In gourmet shops you can find edible gold sheets, flakes or sprinkles. Being feather-light they are used to top sweet and savoury food or are floated in drinks spelling out messages like "Happy Anniversary", "Be Mine" and so on. Edible gold has been marketed successfully in many different forms including:
* Gold-wrapped popcorn
* Marmalade with gold particles
* Gold dust on cappuccino coffees
* Pizzas with toppings of gold flakes
* Gold-sprinkled caviar and oysters
* Champagne infused with gold flakes
* Chicken dishes topped with gold leaf
* Soup containing gold-covered quails' eggs
* Chilli pepper combined with gold particles
* Chocolates wrapped in delicate gold sheets
* Cakes with decorative gold leaves and gold dust
* Bagels with white truffle cream cheese and gold leaves
* Gold sprinkles on cakes, cookies, nougat and petit fours
* Chocolate sundaes covered in gold-infused whipped cream
* Liqueurs flecked with gold leaf particles suspended in the fluid
* Chopsticks covered with gold dust that shimmers down onto your food as you eat
Learn Something New Daily - Can You Eat Gold - Self Development Summary
If you are not already a gold connoisseur, this article may have given you some information on a little-known subject. What difference will it make to your life overall? Who knows? The topic could come up in your very next conversation with someone or it may not arise for 10 years. For your own self development, the important thing is to enjoy being open to knowledge and learning more about life outside your own existence.
To receive further articles do visit the 'FREE Self Development Newsletter' link below. For my Background, Passions and why I write articles like these, see:
Dr JOY Madden
You Should Also Read:
Dr JOY Madden
FREE Self Development Newsletter
Other SELF DEVELOPMENT Articles


Related Articles
Editor's Picks Articles
Top Ten Articles
Previous Features
Site Map



Follow @WorkwithJOY
Tweet



Content copyright © 2022 by Dr JOY Madden. All rights reserved.
This content was written by Dr JOY Madden. If you wish to use this content in any manner, you need written permission. Contact Dr JOY Madden for details.