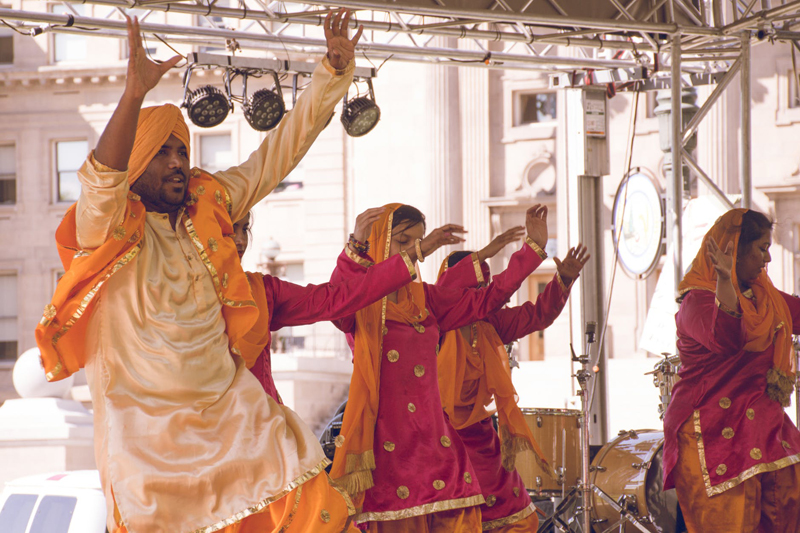 There are so many images that come to mind with the mention of the word Gypsy. Immediately, one thinks of freedom, dance, and living wild. A beautiful, earthy woman dancing for the public. These are only stereotypes.

My first impression of a Gypsy was that of a woman who lured people to have their fortune told. She was a woman who wore a scarf around her head, huge earrings, and a ruffled dress. I remember in elementary, I dressed as a Gypsy, not really having an understanding.

Esmeralda is another image too when we think of Gypsy. A beautiful woman, dark hair, dancing around with a tambourine. The story goes that she was kidnapped by Gypsies and later became one. Because of who she was, she met her fatal end.

The images are out there, even today. Who is right and who is wrong when it comes to capturing the true meaning of Gypsy, is the question. Is it right for a woman to speak of her desires of being a Gypsy, without understanding the meaning?

Fleetwood Mac's song "Gypsy" contains the lyrics, "To the gypsy...that remains. Faces freedom with a little fear. I have no fear". Most women, if not all, have that desire to be free and have no fear, as in the song.

Now with some of these images in mind, there is the dance community and the troupes who use "Gypsy", as part of the troupe name. You can Google "Gypsy dance groups" and you will find many groups. When you visit some of the troupe websites, you will find that althouth Gypsy is part of the troupe name, they are mostly tribal belly dancers. Like these tribal belly dance websites, you will also find troupes whose dancers appear more like, well, belly dancers. Now, I'm sure that there is reason behind these troupes using "Gypsy" as part of their troupe name. A certain image that they feel is Gypsy, may be the inspiration.

Gypsy means traveler and Gypsy is a culture by itself. The Roma or Romani people influence this culture. Most Roma groups travel from place to place displaying their dance form as an art. It is interesting to know that most Roma Gypsy dance groups do not dance with tambourines. Instead, much of the dance movement is through quick feet, movement of the torso and as in one group, the constant lift of the knee. Women and men dance together, while other members of the group play an instrument.

Like all other dance forms, Roma Gypsy dance is even broken down into other forms. This depends mostly on the region where the performances take place. It is also known that most Gypsy artists do not acknowledge themselves as being an artist, for fear of persecution. To this day, people place a negative stigma on Gypsies.

More and more organizations are promoting the understanding of the Roma Gypsy people, the music, the dance form. It is a beautiful and mysterious culture, one that has influenced dances all over the world, such as Flamenco and belly dance. The use of the skirts in Roma Gypsy dance remind me of Mexico's Folklorico. The way the men dance reminds me of the Irish dancers. There is a connection.

If we can recognize this connection, the history, art form, the culture, we can develop the Gypsy spirit within ourselves. I highly recommend dancers to at least take some time to look at the history before taking center stage.


Editor's Picks Articles
Top Ten Articles
Previous Features
Site Map





Content copyright © 2022 by Ronnette Ramirez. All rights reserved.
This content was written by Ronnette Ramirez. If you wish to use this content in any manner, you need written permission. Contact Ronnette Ramirez for details.