Gypsy Dancer Simona Jovic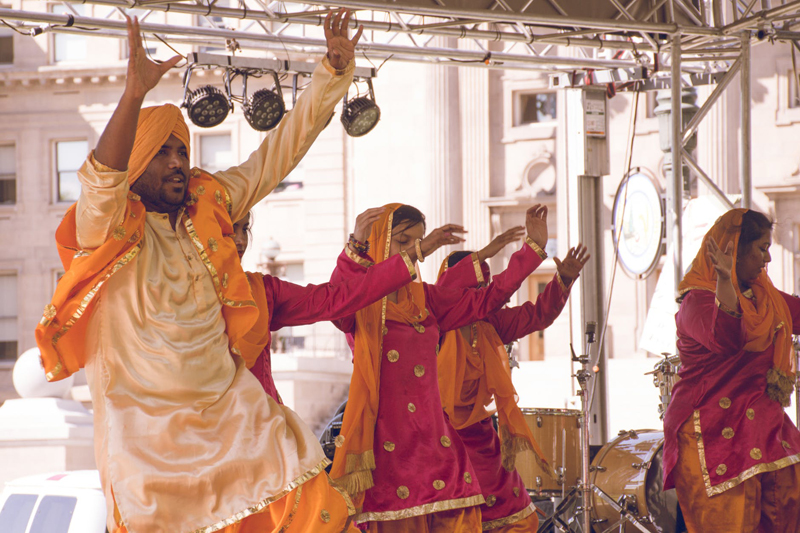 Not much is known about Gypsy dance or the Roma culture, but through dancers like Simona Jovic, the story can be told about a culture that is vibrant. Today, she travels around the world teaching her audience the true Roma style of dance and music.

To many, Simona Jovic is known as the "Ambassador of the Roma". When you visit her website, you immediately understand her mission. Your not going to find instructional DVDs for sale, nor will you find sexy tank tops with a fancy dance logo. Instead, you will see the artist as herself, with her orchestra, promoting cultural understanding.

Her performance and tour calendar says it all. From Paris to India, from Africa to Asia, Simona performs for audiences who thirst for the real thing. Simona will perform in traditional Gypsy costumes, and she more likely will give her audience an understanding of what is being performed at the time.

At the age of five, Simona was already singing traditional Roma music. She learned to sing thanks to her father, and the dance came from her mother. Learning to dance also came from her travels throughout North Africa, Central Asia, Russia, and India. Most Indian festivals have Simona and her orchestra as guests.

Demiran Cerimovic Orchestra performs with Simona. They have won many awards at different festivals. The musicians are self-taught.

As I've been researching the Roma people, the different styles of Gypsy dance, and Gypsies in general, I've discovered that there is an ongoing struggle with the Roma people. Discrimination seems to be a major problem, and through artists like Simona, people see that this problem needs to go away. Stereotypes of a certain group of people, are nothing but a form of ignorance.

Gypsies are all over the world. So many Gypsy artists, musicians, writers, and dancers. Still, little is known. We as dancers have to embrace the truth. Simona wrote, "The important thing is to represent the music and dances of the Rroma with respect, taking into account their lifestyle, their art and their traditions".

Simona is also a humanitarian, and to learn more about her cause, you can visit her website at simonajovic.com. Check out her beautiful photos.


Editor's Picks Articles
Top Ten Articles
Previous Features
Site Map





Content copyright © 2022 by Ronnette Ramirez. All rights reserved.
This content was written by Ronnette Ramirez. If you wish to use this content in any manner, you need written permission. Contact Ronnette Ramirez for details.