Advanced Stamp Collecting Terms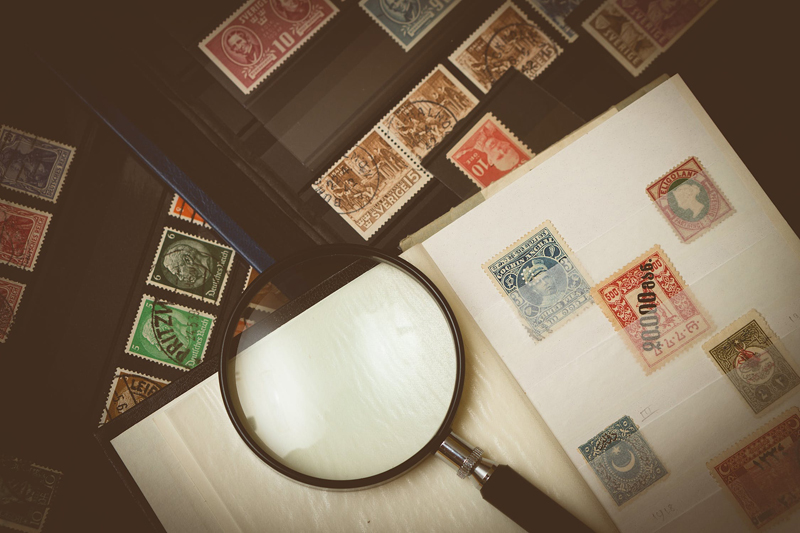 Stamp collecting terminology does not end with the basics. As you become more sophisticated in your collecting endeavors, you may be motivated to begin visiting stamp dealers and some stamp shows. You will soon be meeting and mastering some symbols—usually a symbol such as an "asterisk" or an acronym (two to three letters) that are used by stamp dealers.

Used and unused stamps have symbols, "0" for used; "*" for unused, and "**" for unused, never unhinged. These symbols don't have any mystery to them. When a stamp is cancelled by a post office, then the stamp in question is considered used. If the stamp wasn't cancelled, then the stamp is unused.

Have you ever licked the other side of a stamp so you could affix it to an envelope and then mailed the letter? Did the licking of the stamp leave a pleasant or unpleasant taste on your tongue? Believe it or not, gum plays a prominent part in assessing the value of a stamp.

A stamp's gum condition can be characterized with the following letters:

NH

Never hinged: this means the stamp has never had a hinge applied to it. NH can also mean that the gum must be in like condition with no marks of any kind.

H

Hinged: the gum has had a hinge applied to it.

HH

Heavily hinged: the mark is very conspicuous after the gum has been hinged.

HR

Hinge remnant: a portion of the hinge applied to the gum was difficult to remove that it was left in place, attached to the stamp.

DG

Disturbed gum: the gum was damaged except by hinging. Fingerprints, glazing or bubbling can contribute to damage—the gum has been damaged in some way other than hinging.

NG

No gum: there is no gum, stamp is used. Many other symbols are used but the ones listed in this article are the more commonly used.

The term "centering" is another advanced term you will encounter. Centering is another determinant in a stamp's value. A stamp whose design is well centered within four nearly equal margins is aesthetically more pleasing than one that is "off" on one or two sides. Because of this, stamps with perfect, or near perfect centering have traditionally sold for more money than those that are visibly off center.

As the perforation process occurs after printing, a very slightly misaligned sheet may result in the perforations being closer to the design on one or two sides. Grading the centering of a stamp is complicated by the fact that improving production methods over the past century and a half have resulted in more accurate and precise perforating techniques. Consequently, what may be above average centering for an early issue may be only average or even below average for a modern issue.

Traditional discussions of centering have usually broken stamps into three categories; poorly centered issues (typically 19th century), median-centered issues (early 20th century) and well-centered issues (later 20th century). While this approach is certainly logical and reflective of technological progress, it is flawed in the sense that what may be "Very Fine" for one issue is only "Fine" for another. The expertise needed to know which issues are typically poorly centered is considerable, and confusion often results on the part of the novice, and even the intermediate buyer.




Related Articles
Editor's Picks Articles
Top Ten Articles
Previous Features
Site Map





Content copyright © 2022 by Gary Eggleston. All rights reserved.
This content was written by Gary Eggleston. If you wish to use this content in any manner, you need written permission. Contact Gary Eggleston for details.