The Pros of Stamp Collecting Albums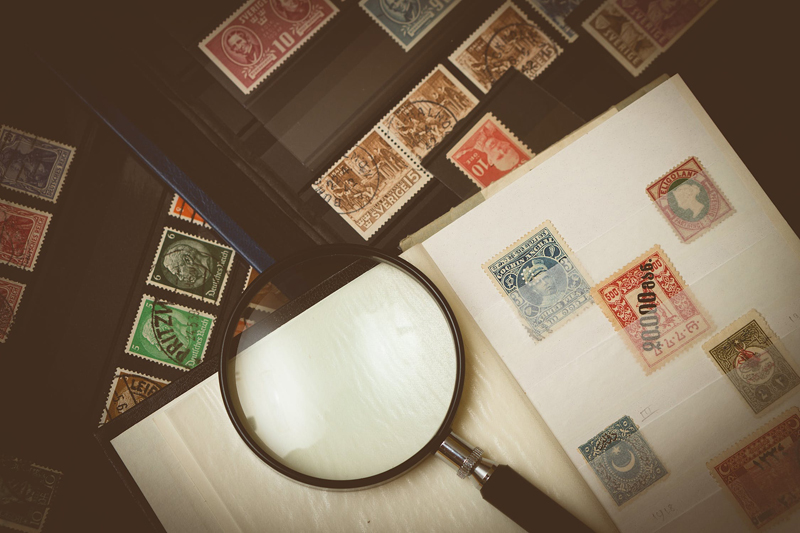 Since the dawn of postage stamps, stamp collecting had been one of the most popular hobbies since then. With over 20 million of stamp collectors in the United States alone, stamp collecting is definitely a solid form of leisure pursuit that nobody can easily eliminate in the American history.

As more and more people are still adding up to the number of stamp collectors in the U.S., experts believed that the number would continue to grow especially now that different tools and devices were created to make stamp collecting easier to manage.

Experts contend that stamp collecting is simpler and more enjoyable if you have the exact devices and tools to assist you in identifying, evaluating, handling, and organizing your stamps.

True blue stamp collectors have different stamp collecting tools that assist them in collecting different kinds and classifications of stamps with pleasure and the expertise. With the advent of the Internet, there are some software programs that were technically designed to aid the stamp collectors in organizing, evaluating, and monitoring their stamps.

For some people who are not such tech-savvy, there a re tools that can also give you the same efficiency and reliability that these technological advancements can give you.

Hence, if you are a newbie in stamp collecting, and you would like to learn how to keep and organize your stamps in such an easier way, you need to obtain a stamp album. Stamp collecting albums are one of the best storage tools that you can have without having to compromise your money.

Why? Because as far as stamp collecting is concerned, stamp collecting albums are the best and the most affordable means of keeping track with your stamps.

Stamp collecting albums are not just built for the sake of having them. In fact, stamp collectors do not just buy albums for their stamps but they also find some stamp albums worth collecting themselves. This is because most of the stamp albums these days are artistically designed to fit the tastes of stamp collectors like you.

Here is a list of some of the advantages of stamp collecting albums. Go over them and see for yourself if these types of albums can really work for you.

1. Optimum protection

Unlike coins, which are also one popular collecting hobby, stamps are more vulnerable and remain defenseless against damages and wear and tear, especially if they are on their own. This is because, as we all know, stamps are made from paper material; hence, it is susceptible to any damage even if it was unintentional or just by accident.

For this reason, placing or keeping your stamps in a stamp collecting album is a perfect idea in protecting them against the harmful elements in the environment such as dirt, water, dust, or other perils brought about by animal or human activities.

2. Easier handling

Stamp collecting album provides easier handling. This is because these albums contain different ways on how to keep or hold stamps.

Generally, stamp collecting albums have two ways of handling the stamps. It could either be mounted or hinged.

When opting for a mounted stamp, you can clearly see and easily identify each stamp because they are placed in a transparent plastic casing that can be opened on both areas. Using mounts is so easy because all you have to do is to put in the stamp into the mount, and then, fasten the mounts to the pages of the stamp collecting album.

Even though they are a little costly than hinges, mounts offer better protection against moisture, dirt or dust, and air.

On the other hand, hinges refer to see-through plastics or paper with unique "gum" on a particular side of the hinge. Hinges are glued at the back of the stamps, and then, the hinges are the ones that are attached to the pages in the stamp collecting albums.

This type of securing stamps in the album is preferred by the stamp collectors if the kinds of stamps that they want to keep are those that are classified as "mint stamps." This is because with hinges, the adhesives or the gum is easily peeled of once the hinges are detached.

3. Affordable

Most stamp collecting albums are more affordable to obtain than the other kinds of stamp collecting tools. Hence, almost all of the stamp collectors are opting to use albums, especially those who are still at the beginning stage of their hobby.

Given all that, without these kinds of protective tools, stamp collecting may have never flourished up to this point in time because stamps would have been easily worn out as time has passed by.



Related Articles
Editor's Picks Articles
Top Ten Articles
Previous Features
Site Map





Content copyright © 2022 by Gary Eggleston. All rights reserved.
This content was written by Gary Eggleston. If you wish to use this content in any manner, you need written permission. Contact Gary Eggleston for details.