Tyce Diorio's Memorable Choreography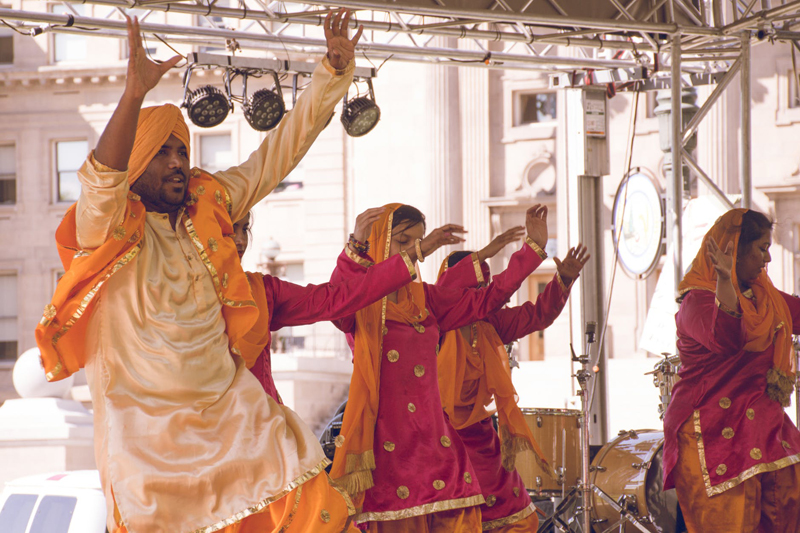 I've never watched the show, "So You Think You Can Dance", but when the headlines read that the judges were emotional over a performance, I had to find out. After seeing the performance, I could not stop crying. Dance does have that power.

Two dancers, Melissa Sandvig and Ade Obayomi were paired to perform for the show. Not really knowing each other very well, the two were faced with a task. Choreographer Tyce Diorio wanted a contemporary dance as a tribute to a friend who suffered from breast cancer. Knowing how his friend suffered, Diorio wanted the audience to see or feel the pain of a woman suffering from breast cancer.

Before the performance, Diorio explained exactly why the dance was so important to him. He also knew that others who either suffered from the cancer, or knew of a family member who suffered, would be able to relate.

Melissa wore a simple outfit for the performance. A scarf was wrapped around her head, similar to a woman who has gone through chemotherapy. Ade also wore a simple outfit, the shirt unbuttoned.

The dance was choreographed to Maxwell's 'This Woman's Work'. I will say this much, the song also brought out the tears as well as the performance. To have a great performance, the music has to work. In bringing out emotions, especially when the dance is personal, the music has to be right.

The lyrics start:

Pray God you can cope
I'll stand outside
This woman's work
This woman's worth
Ooh, it's hard on a man
Now his part is over
Now starts the craft...of the Father

Melissa, who was the oldest contestant on the show, portrayed her part very well. The pain she showed as she danced, yet keeping her movement in time, and trusting her partner when she leaped into his arms. Ade portrayed a man who is saddened by his partner's suffering, and in a moment of the performance, he allowed the woman to hit him in frustration. It was a moving performance and one that we should all look at from time to time.

I was in tears after what I saw. My grandmother suffered from cancer, and the head scarf was part of her life. I thought of my grandmother when I saw the performance, and the judges thought of others who they knew of. Dance has to bring out an emotion.

Take the time to look at the performance. As dancers and choreographers, this will inspire. It has to.


Editor's Picks Articles
Top Ten Articles
Previous Features
Site Map





Content copyright © 2022 by Ronnette Ramirez. All rights reserved.
This content was written by Ronnette Ramirez. If you wish to use this content in any manner, you need written permission. Contact Ronnette Ramirez for details.