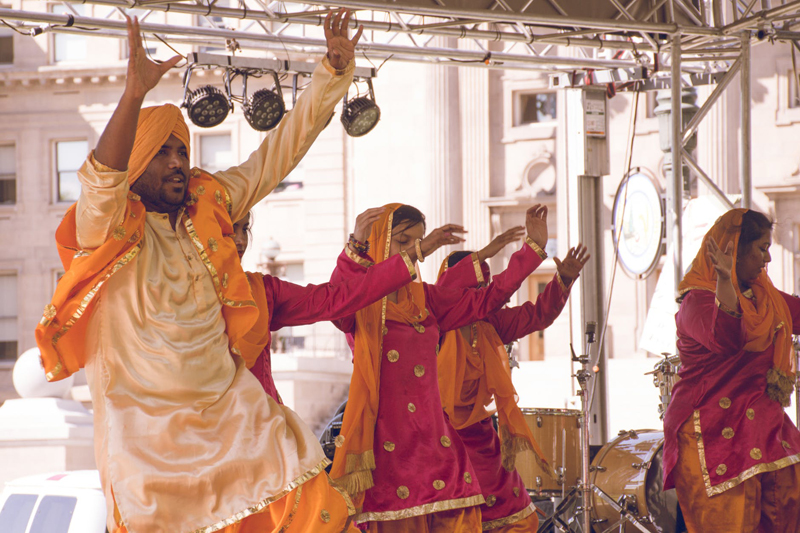 As dancers twirl and shake their hips, their face is also performing. Facials tell everything about the dancer. Just like "hips don't lie", neither does the face.

Getting ready to perform on stage brings out all kinds of emotions. Some dancers are so thrilled to be able to share their skill, talent, and beauty with the rest of the world. Others are eager to finally put months of practice for that one time performance. Sadly, there are some dancers who don't really feel anything, but just want to give a so-so performance.

It is good to have other dancers critique during a practice session. This way, they tell whether or not they feel it or not. At times, the critique is harsh, but most dancers would rather be told what they need to fix before the real thing happens.

Dancers forget about their facials. When someone is giving feedback during practice, nine times out of ten, they'll say, "make sure to smile". The light turns on and yes, the dancer remembers that facials count. This happens to the best of us.

However, there are some facial expressions that should just not appear at all. I've seen many performances and although the dance was excellent, I must say, the facial expressions can kill the entire performance. Don't let this happen. Here are some facials to avoid (these are just my little names for them):

1. "I've got to go to the bathroom" look: I know that some moves require more energy. There is no need for the dancer to look like she has to really go. If dancers can not do the move with ease and grace, then don't do the move at all.

2. The 'O' face: Some dancers look like they are having sex. I'm sorry, but this is the truth. I've seen dancers execute a very sensual move, and the mouth opens slightly, eyes semi shut, with a little tension in between the eyes. In this not to do facial expression, the dancer, while mouth open, picks up her hair. I don't know why, but then the mouth does all kinds of stuff.

3. Magic trick look: This is a facial expression I see on dancers who seem to be doing a magical trick of sorts. Eyes open wide, while doing a difficult move, as though to say, "wow, look at this", or "did I do that?". Now, if dancers are doing a burlesque number, then by all means, go for it.

4. Not having fun look: Like Cher said, "Snap out of it!". It kills me to see a dancer who is not enjoying herself. How dull and disappointing! It doesn't hurt a dancer to put a smile on her face for at least five minutes or less.

5. Lost: There are those that follow other dancers with their eyes. Immediately, the audience can spot the dancer who "doesn't know what she is doing". The facials will show that the dancer is confused and not skilled.

6. Variations: This facial expression is a combination of "I've got to go to the bathroom", the 'O' face, and the magic trick. I mean I've seen dancers who do all these variations in such a short amount of time. With this not to do, I most definitely do not pay attention to the dance. I'm so focused looking to see what other facial expression the dancer will do next.

A dancer should keep a consistent facial expression that goes with the music. Chin lifted, make-up done well, and accessories to highlight the face. That is most important. Of course there are going to be times when the eyes will need to glance at the hip, so that the audience can zone in. This is important, but maintain the expression.

Certain songs will be sad, or dramatic. The expression should follow the song. However, there is no need for too much tension. Dancers should let the emotion be natural, not over worked.

The audience will normally react to the facials. Avoid expression that will take away from the graceful dancer that you are.


Editor's Picks Articles
Top Ten Articles
Previous Features
Site Map





Content copyright © 2022 by Ronnette Ramirez. All rights reserved.
This content was written by Ronnette Ramirez. If you wish to use this content in any manner, you need written permission. Contact Ronnette Ramirez for details.