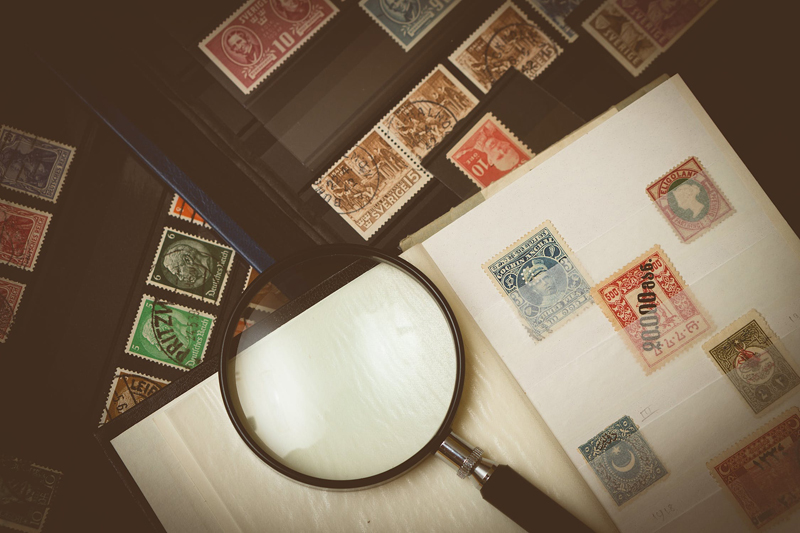 Like any hobby, stamp collecting has its own lingo. If you are going to be a serious collector, you need to know the lingo. Stamp collecting as a hobby dates back to the 1840s, when the first stamp known as the "Penny Black" was issued by Great Britain.

Prior to that time, the communication systems available were even more primitive without the use of a postal service of some sort. British Postmaster General Sir Rowland Hill came up with the concept of using a stamp that would be paid by the letter sender as early as 1837.

However long debates stretched out the issuance of the first stamped letter three years after its proposal. The first issued stamp, which had a photo of Queen Victoria on it, became known as the penny black because it used black ink and it required a penny for one stamp.

The United States soon caught on to the idea of sending letters with a stamp and made its first stamp in 1847 with the image of Ben Franklin. Since then, philatelists or stamp collectors started their vocation. While stamp collecting may look like a simple hobby, simply listening to avid stamp collectors talking about their hobby will certainly confuse you.

While ambulant may commonly refer to medicine or ambulances, stamp collectors view an ambulant as a roving post office. And do you know that stamp makers protect stamps from counterfeiters by placing a burelage or a design on top of the stamp?

When stamp collectors say grill, they are not talking about cooking but parallel line patterns pushed into stamps to prevent their reuse. And when you hear the words killer or killer cancel, do not call the police just yet, because they are referring to the cancellation of a particular stamp.

Cancelled mail which does not reveal the identity of the canceling post office can be referred to as a mute cancel. While a specimen naturally refers to an object placed and studied in a microscope, the word specimen in stamp collecting lingo simply refers to a stamp.

When you just starting your stamp collecting hobby you will undoubtedly be inundated with words like adhesive which refers to that sticky substance under a stamp which enables you to stick it easily to an envelope. Stamps with cancellation marks mean stamps that have been marked to show previous usage.

When beginning your stamp collection, you can start collecting commemorative stamps or stamps issued to commemorate a particular person, event, or a significant reason. In 1893, the United States issued its first commemorative stamps to mark the discovery made by Christopher Columbus.

And when you are asked by a philatelist if you got your stamps from a covered envelope, it generally means that the envelope has been mailed. A denomination on the other hand does not refer to a religious group but rather to how much the stamp is worth in terms of postage.

Stamp collectors use simple but weird terms like referring to a stamp placed on an envelope but which was canceled the very first day it was sold as a first day cover. Business owners are more familiar with the term revenue stamps which refer to stamps that are not for postage but for the payment of taxes. Now you are familiar with some of the lingo of stamp collectors.



Related Articles
Editor's Picks Articles
Top Ten Articles
Previous Features
Site Map





Content copyright © 2022 by Gary Eggleston. All rights reserved.
This content was written by Gary Eggleston. If you wish to use this content in any manner, you need written permission. Contact Gary Eggleston for details.