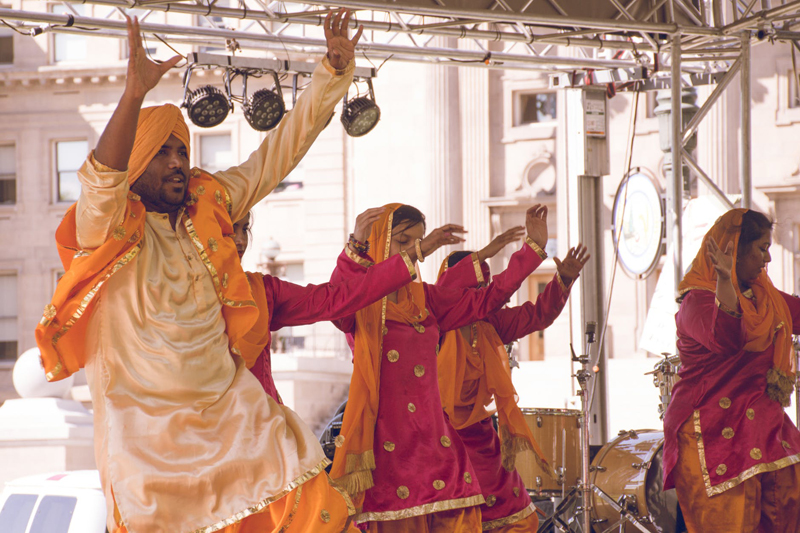 The traditional question that seems to make its way once a year, is answered in hundreds of ways. Everyone answers with family and friends. Dancers are no different, but about the art of dance, yes, we are thankful.

Above all, our bodies. The physical ability to turn, move the arms, and swing the hips. Yes, we are thankful. So many things can get in the way. A hurt ankle, swollen shoulder, even a minor cold, things do get in our paths. The body gets back up to dance some more. Putting up with long hours of rehearsal, taking a beating, and then do it all over again the next day. Our bodies, strong, beautiful, and yes, we are thankful.

Dancers are thankful for all the wonderful sounds that flow into our ears. So many different varieties. Never ending sound, ready to be choreographed into a dance. Yes, we are thankful. Music to a dancer, is like food. Nourishing to the body.

The people who take the time to be part of it all. Our audience. Yes, we are thankful. The sound of their applause, the praises, and the "I want to see it again", is necessary for the dancer. Dancers are always appreciative of individuals who make it all worthwhile. The size of the crowd doesn't matter, it is the response that counts. Thank you.

The community of dancers. Always able to share ideas, thoughts, and most of all, the support. Dancers love being around others who share their passion. In this community, dancers are sisters and brothers. Yes, we are thankful for this.

Dancers are thankful just to have the freedom, the choice, the opportunity to dance. In some places, people still view dance as a sin, something evil. We who have the freedom to move to music, yes, we are thankful. For those who can not, never give up. The passion is always there.

And in this wonderful country,there are so many varieties of dance. A dancer's candy store is being able to see all the different, wonderful forms. We get inspired to learn a different type of dance. After we learn a new dance, we want more. For that, we are thankful.

If we can, we would dance all the time, any time. That is a dancer. A true dancer reflects on the many blessings, and looks forward to more. Happy Thanksgiving.


Editor's Picks Articles
Top Ten Articles
Previous Features
Site Map





Content copyright © 2022 by Ronnette Ramirez. All rights reserved.
This content was written by Ronnette Ramirez. If you wish to use this content in any manner, you need written permission. Contact Ronnette Ramirez for details.