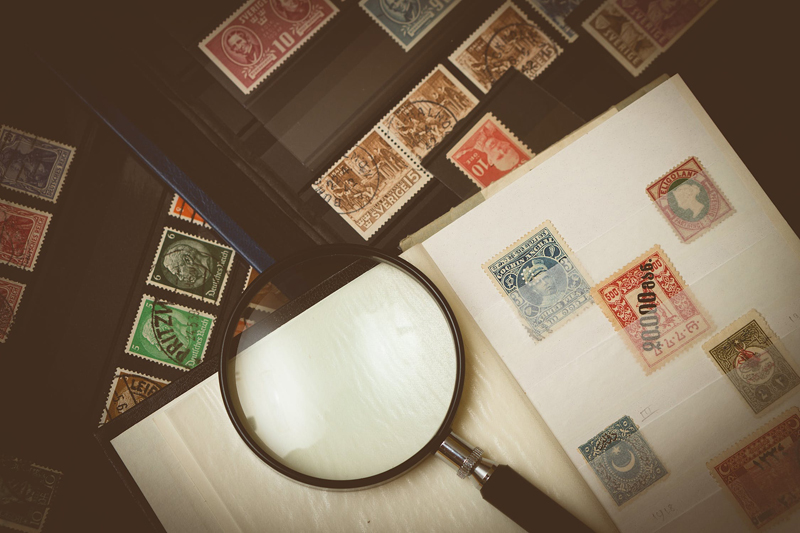 As a budding stamp collector, you will want to get started on your collection. So where do you start? Well first you need to decide why you are collecting stamps. Some people collect stamps as an investment, hoping that the increased value of these stamps will accrue with age and will pay of dividends when sold at a future date. Other people collect stamps purely for fun.

Whichever category you decide to go with, you will always need a good, steady supply of stamps to fill your albums. So where do you get these stamps? And how do you procure them?

There are two ways to get stamps—the free way or the paid way. The free way is fun, since you get to work like a detective sorting, soaking, mounting and processing these stamps on your own.

If you wish to collect stamps the quick way, the paid way works pretty good—especially when you seek out bulk amounts of stamps. Paying for stamps is also a great way to acquire rare stamps. However, paying for stamps is not advisable for beginners unless they need a quantity of bulk stamps to beef up their collections.

Free

Yes, this is the oldest and cheapest means of getting stamps for free. These stamps come to you in your mail. And while the Internet and email has cut the usage of postage stamps, the letters you receive in the mail are still a great source of free stamps. You will need to take some care in handling such stamps as you learn how to properly soak and mount these stamps for your collection.

Let your friends and neighbors in on your hobby and they'll likely be only too happy to share in your efforts. You might have to instruct them to give you the envelope as it is so that you can properly process the stamps. Or you can have them cut out the stamp from the envelope.


Paid

As time goes on, modern ways of collecting and buying stamps have changed and evolved. In the past, you had to go to specialty shops or other collectors to purchase stamps—not to mention dropping by your local post office to snag unique ones.

Today, the Internet helps stamp collectors communicate with one another. Today you can browse the Internet for sites that help stamp collectors band together. And there are a number of stamp dealers with their own stores in the United States alone. So it really shouldn't be too hard to find one near you.

Knowledge Is Power

This phrase can't be stressed enough. It is entirely possible that you could come across a really valuable stamp and discard it as useless all because you don't know enough about your hobby. Do your best to know as much about stamps, rarities, current stamp values, and other necessary information.

It is really possible that some glitch or error in a stamp has made it valuable. Without information about such stamps you would probably just let it sit around not knowing that it has great value.

Try subscribing to stamp collecting magazines and sign up for organizations or clubs that cater to other collectors like you. There is no better way to know more about your hobby than to engage in study and discussion with fellow stamp collectors.



Related Articles
Editor's Picks Articles
Top Ten Articles
Previous Features
Site Map





Content copyright © 2022 by Gary Eggleston. All rights reserved.
This content was written by Gary Eggleston. If you wish to use this content in any manner, you need written permission. Contact Gary Eggleston for details.