How To Judge And Grade Stamps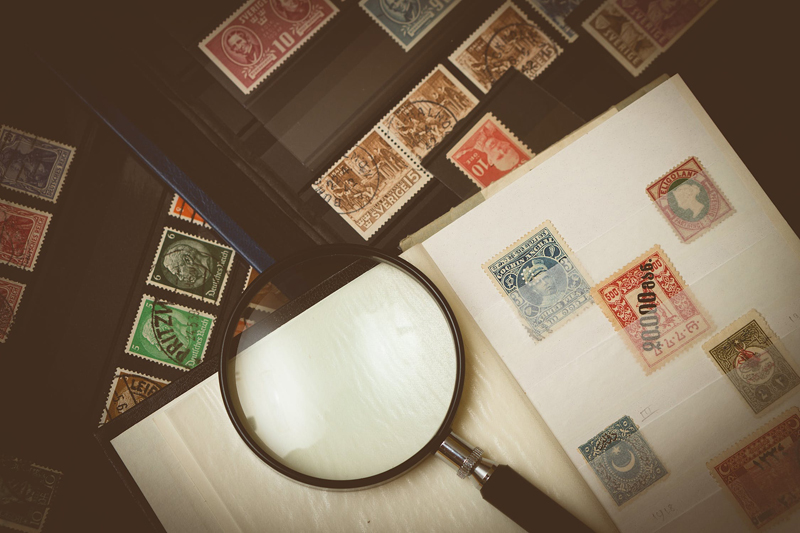 As you already know, stamp collecting is a worthwhile and fulfilled hobby. But you may not be aware that collecting stamps could be a lucrative hobby. You will learn that there is more to stamp collecting than simply gathering up a bunch of stamps. It is just as important to note their condition and grade as well.

Serious stamp collecting requires discipline and sufficient knowledge that will allow the collector to save appropriate money and time to build a strong and sufficient collection.

There are catalogs available that provide an outline of a stamp's relationship between its grade and value. Even with modern day technology there is no respite from sound and accurate stamp descriptions as some stamp faults could easily escape the eye of the scanner.

The grading and condition of a stamp are basically the same for all stamp collectors, no matter where they live. So the question is: How does a stamp get graded?

What is a stamp grade anyway and how is it determined. If you collect coins you are aware that coins are graded and that the grade of a coin determines a coin's value. Stamp grading is works in much the same way.

A stamp's grade involves centering, gum, and cancels. The grade describes the design of the stamp and just how well the design is located right in the middle and in between the stamp's perforations.

A stamp must be looked at both vertically and horizontally on the stamp paper. The grading of stamps is similar to how a grade is assigned in an exam, such as: excellent or poor.

A stamp that is given a "superb" grade basically means that the stamp is perfect and possesses the qualities that are the finest. A grade that says "extremely fine" basically means that the stamp is almost close to perfection. It also means that the design is centered well. The margins around the stamp are even.

Cancels present in such a stamp are hardly perceptible and are generally neat. The condition of the stamp is bright; it possesses a rich color and is clean. Although most stamps made early on are seldom if ever in such a perfect condition.

Stamps that are given a grade of "very fine" are centered well. The stamp is also balanced and the margins are appropriated, though not even. Just as the previous stamp grade, the stamp possesses no undesirable faults. This is the grade most commonly used in most stamp catalogs.

A stamp with a grade of "fine" means that the stamp has a design that is a little off-center. The general condition of the stamp is that it has no faults. The stamp's design is not centered, both vertically as well as horizontally. Otherwise, the stamp's general condition is that it possesses no faults.

A stamp with a grade of average or good means that its design is not centered. There are no available tears or spots that are thin. Stamps assigned this grade are not as collectable as stamps with a higher grade.

A stamp with a grade of poor means that the design is not centered and the found perforations extend into the stamp's design. The cancellation marks are also heavy, thick, blurred and smeared. Stamps in this grade are generally not suitable to be collected.

Next we will talk about the conditions of a stamp. A stamp's condition is the basic description of its obvious characteristics, such as the stamp paper used, the ink, or the gum.

A stamp that has been assigned the condition of positive generally means that the stamp is clear, and has a crisp impression of its printing. It also has colors that are rich and fresh.

However, faults in a stamp may be considered when there is any part of the stamp that has been damaged, altered, or otherwise modified. The color of the stamp may also be stained.

In such cases, any attempt to clean it up may just as well result to the color being changed permanently. The stamp can also be considered as having faults if the paper has some holes, or is torn, or has creases or stains. All in all, a perfect stamp may or may not be hard to find. It all comes down to supply and demand.




Related Articles
Editor's Picks Articles
Top Ten Articles
Previous Features
Site Map





Content copyright © 2022 by Gary Eggleston. All rights reserved.
This content was written by Gary Eggleston. If you wish to use this content in any manner, you need written permission. Contact Gary Eggleston for details.