Collecting And Investing In Rare Stamps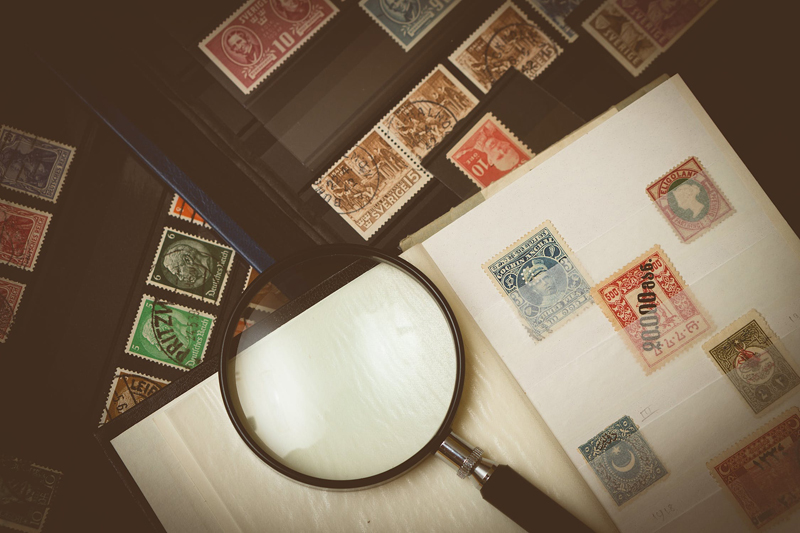 Beginning a stamp collection can be an exciting and satisfying hobby. As your stamp collecting knowledge grows, there comes a time when you may want to go beyond merely collecting stamps and become a stamp investor.

There is no shortage of contention and controversy among stamp collectors on this issue. Many philatelists believe you should only collect stamps for their beauty and other intrinsic values that you just can't put a price tag on.

Stamp investors invest in rare stamps for the purpose of realizing a profit at some point in the future much as they might invest in a painting from a famous artist that they presume will go up in value over time. A typical stamp investor probably does not view his collection of rare stamps quite the way most stamp collectors would as most stamp collectors collect for the sake of collecting.

Should you collect stamps for their beauty alone or should you look to make a profit from your stamps. Only you can answer this question. I believe you can pursue both goals. Consider the fact that most stamps you collect will never be worth much in the long run. While certain rare stamps will likely increase in value over time.

But what makes a stamp rare in the first place. The rarity of a stamp depends on a number of factors. Stamps which have errors in printing, content, or perforation are generally considered rare. One famous rare stamp is the "Inverted Jenny" Air Mail Stamp. This stamp has the image of the flying Jenny printed upside down thus making it a rare stamp.

Stamp investing was very popular in the 1970's with the inflation the United States experienced through those years. But it fell out of popular favor following a speculative bubble that collapsed and sent the prices of rare stamps plunging. It has taken several years for stamps prices to recover. Stamp investing is not a way to get rich quick.

Investing in rare stamps requires a high degree of expertise and can be very risky for the novice investor. However, rare stamps are among the most portable of tangible investments. They take up little space but they do require careful storage to preserve their condition. Remember, condition is one of the most important characteristics in determining the value of a stamp.

A stamp investor needs to have a working knowledge of:

• Stamp Classification
• Stamp Condition Grading
• Stamp Authentication
• Stamp Storage And Handling Procedures
• The Rare Stamp Market
• Philatelic Literature

The prospective stamp investor will also benefit from attending stamp clubs, auctions, philatelic shows and developing a relationship with a reputable and knowledgeable dealer.

Here are a number of factors that help determine the value of a stamp:

• The number available on the philatelic market.
• The demand from stamp collectors.
• The stamp's condition. A damaged stamp is worth only a fraction of one in fine condition.
• The stamp's thematic appeal.
• The perceptions as to the stamp's current or future value.
• Current events. A news event can temporarily increase or decrease the value of a stamp.
• The place of purchase or sale. Stamp values vary according to where the transaction takes place.

Nowadays there are a number of places where a stamp investor can buy stamps:

• The Internet.
• Auctions.
• Rare stamp dealers
• Specialized stamp investment firms
• Private collectors.

Stamps purchased for investment are usually old classic stamps in fine condition. Most modern stamps just don't qualify as rare. The older classic stamps can be thought of as the equivalent of purchasing an old master painting. While prices will vary, as long as there is a hobby of stamp collecting you can depend on there being a good demand for rare stamps in general.

Many stamp investors try to anticipate future trends and buy low now. This investment strategy is difficult to pull off and can take a long time to pay off. Investors also try to identify a developing country with an expanding middle class that has the time and money to pursue stamp collecting as a hobby in countries such as Red China or India.

How well do rare stamp investments pay off? There is very little historical data about the past performance of rare stamps as investments when compared to the Stock Market. On a given stock you can usually find some type of historical data on its performance over a period of time. There are no long term indices for the rare stamp market.

There are some firms that are developing collective or mutual funds where money from various investors is pooled and each investor owns shares or units in the fund. The fund then invests the money in rare stamps.

Stamp catalogs are not considered as a reliable source for stamp investment performance. The values listed in a stamp catalog are nothing more than estimates at the top end of stamp values and represent a retail selling price at the bottom end of the market.

Auction realizations can be more reliable but are difficult to interpret since the stamp investor has to personally analyze the price results from many auctions over a long period of time in order to arrive at any useful conclusions. This is not for the beginning stamp investor.
Another risk for stamp investor's are stamp investment scandals. There have been a number of these over the years. In the 1950's Paul Sanger ran a Ponzi scheme under the name "Shanahan Stamp Auctions." The scheme collapsed when a mysterious robbery took place at the company's office on May 9, 1959, just on the eve of a major auction. More than 300,000 Pounds Sterling worth of stamps turned up missing. Sanger was charged with fraud, was acquitted, and disappeared.

As previously mentioned, the 1970's saw a stamp investment bubble that collapsed and left investors with investment losses. It was years before rare stamp prices returned to their former values.

And more recently, two Spanish firms "Afinsa" and "Forum Filatelico" collapsed and left 350,000 investors with investments worth less than 10% of the price they originally had paid.

Investing successfully in rare stamps requires a requires a high degree of specialized knowledge. Of course this will take some time to acquire and there are many pitfalls for the novice investor. This is just something you have to accept if you want to invest in rare stamps. Some of the risks and disadvantages are:

• Return on investment is not guaranteed.
• The cost of investing is high compared to other forms of investment.
• The cost of selling is also relatively high.
• Rare stamps need to be appraised. This costs money to have down.
• Rare stamps need to be insured.
• The rare stamp market has many uncertainties in its performance.
• Stamp investing is not regulated as are other forms of investing.
• Rare stamps do not pay dividends or interest.
• It is often impossible to determine the current market value of a rare stamp.
• Stamp investing has to be a long term venture for profits.

What you can take away from this article is that is entirely possible to be a stamp collector and a stamp investor at the same time. You just have to realize the potential risks and advantages of investing in rare stamps. This is one area you can't learn enough about.




Related Articles
Editor's Picks Articles
Top Ten Articles
Previous Features
Site Map





Content copyright © 2022 by Gary Eggleston. All rights reserved.
This content was written by Gary Eggleston. If you wish to use this content in any manner, you need written permission. Contact Gary Eggleston for details.