How To Spot A Fake Or Forged Stamp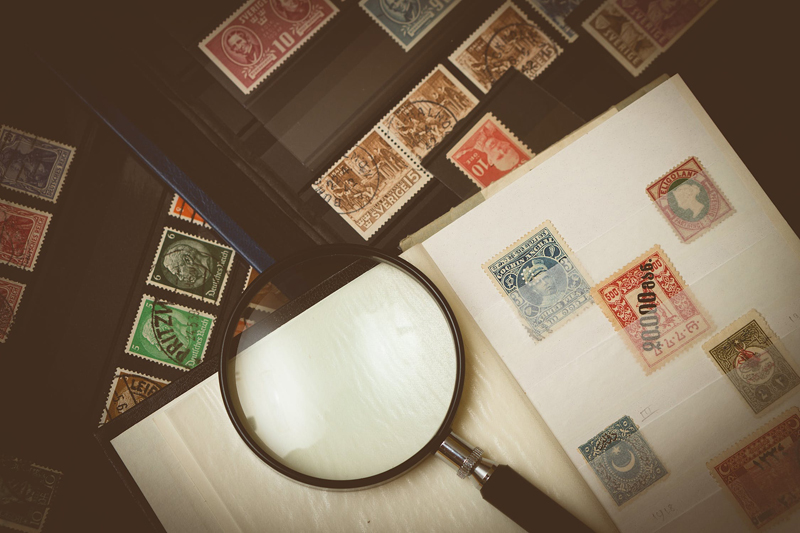 Much like coins are counterfeited or altered, stamps can also be faked, altered, and forged. Since stamps are one of the most collected items in the world, you really need to learn how to spot a fake or altered stamp.

The following are some basic tips and advice on how to know when a stamp is a fake or has been altered:

Gummed Or Re-Gummed:

This is the first question you have to answer. Does the stamp have its original gum, or has it been re-gummed? So what is a re-gummed stamp? A re-gummed stamp is a stamp that no longer contains gum in its one hundred percent original content.

A stamp's gum is said to be original when the gum is produced from the United States Post Office or any other official postal authority from another country. The stamp is considered to be re-gummed when someone has applied their own gum blend to the stamp's back. When this takes place the stamp is officially considered to be re-gummed.

You might wonder why a stamp would get re-gummed in the first place. Re-gumming is done to make a stamp appear better than it really is. The re-gumming is done in an attempt to increase the stamp's value above what it would be in its original condition.

Fraud comes into play when a collector buys such a stamp under the impression he is buying a stamp that has its original gum intact, but is in reality a re-gummed stamp.

How can you tell if a stamp has been regummed? Well, the easiest and most convenient way is simply by comparing an original stamp to the stamp that has been re-gummed.

A re-gummed stamp will have a textured and dull appearance with little inconsistencies in the thickness of the gum or when it is reflected in light. There are some re-gummed stamps that will have a surface that appears to be glossy when examined closer. Stamps that are imperforated will also have a similar appearance. A watermark on a stamp can easily be seen on a re-gummed stamp.

A watermark on a stamp that still has its original gum intact will only show up when dipped in a tray of watermark fluid, or when the stamp is put under a strong light. Observe and try to notice if the watermark seems to have been impressed into the gum. If so, be suspicious of the stamp's claim to having its gum in original condition.

Another sign that a stamp has been re-gummed is when the stamp is placed face down on the palm of your hand. A re-gummed stamp is likely to curl while a stamp that has its gum intact will not do so.

One sure sign that a stamp has been re-gummed is to check on the stamp's tips. If the perforation feels sharp, the stamp has been re-gummed. Normally, an originally gummed stamp will feel soft to the touch.

Unfortunately, a good re-gummer can still beat this test. What the re-gummer does is to patiently file down the tips of the perforations in order to make them soft. The only effective way to spot this, is to use a strong magnifying glass and give the stamp a through looking over.

Another clue to spot a re-gummed stamp from an original one is to check to see if the gum extends well into the holes of the perforation. This situation never occurs in an original gummed stamp because the perforation is done after the stamp has been gummed.

Of course a good re-gummer can still beat this test by filling out the perforated holes in order to eliminate any excess gum. However, they are likely to miss a spot that you can find with careful observation.

Stamps That Are Re-Perforated:

Believe it of not, but these types of stamps are much more prevalent than most collectors would expect. These re-perforated stamps are done by individuals rather than a recognized postal authority. And like re-gumming stamps, re-perforating is done to increase the value of a stamp.

Stamps that are officially perforated have holes that are shaped in an oval form and are cut less cleanly than perforations done privately. When observed closely, original perforations should have little paper tufts that extend to the holes.

Expert Certificates:

Stamp collecting has been a popular hobby through the years and can be considered an art and a science at the same time. It is a hobby that demands great discipline and knowledge from its more enthusiastic collectors.

One reason for the popularity of stamp collecting is the value of rare stamps. Many people have heard that some of these tiny pieces of paper can sometimes be worth thousands of dollars.

Finding a rare and valuable stamp is the dream of any serious stamp collector. Unfortunately, this induces some individuals to create forged or altered stamps to make a quick buck.

As such some stamp collectors find their craft and hobby to be a risky venture. Fortunately, such risks can be minimized by making use of expert stamp collector certificates.

Much as rare paintings are subject to forgery, so are rare stamps. The proliferation of fake and altered stamps has led serious collectors for ways to protect themselves from these forgeries and fakes.

One of the more popular ways is to use the expertise of expert stamp collectors and organizations to authenticate and certify the authenticity of a given stamp.

The American Philatelic Society or APS is one of the most sought after authorities used to authenticate and certify stamps. A collector can send a stamp in question to the APS. The stamp is then assigned a number, photographed, and then examined by up to five expert collectors and stamp specialists.

The identity of the collector who submitted the stamp is not disclosed to the experts and conversely, the experts identities are not disclosed to the collector. This results in a more impartial examination of the stamp in question.

This process can take up to 90 days to complete. A unanimous decision must be made by the experts and if the panel of experts fails to do so the APS declines to give an opinion.

Once a formal opinion has been agreed upon, it is written up on a certificate and returned to the owner with the stamp in question. The certificate only comments on the authenticity of the stamp and not the stamp's potential value.

Of course there are other expert stamp collector certificate issuance services around besides the one the APS offers. Some are listed online. Expert stamp collectors will find such services very valuable, saving them time, effort, and money in the detection of forged stamps. With an expert certificate, there is little doubt about the authenticity of the stamp in question.




Related Articles
Editor's Picks Articles
Top Ten Articles
Previous Features
Site Map





Content copyright © 2022 by Gary Eggleston. All rights reserved.
This content was written by Gary Eggleston. If you wish to use this content in any manner, you need written permission. Contact Gary Eggleston for details.