Stamp Collecting Tools And Supplies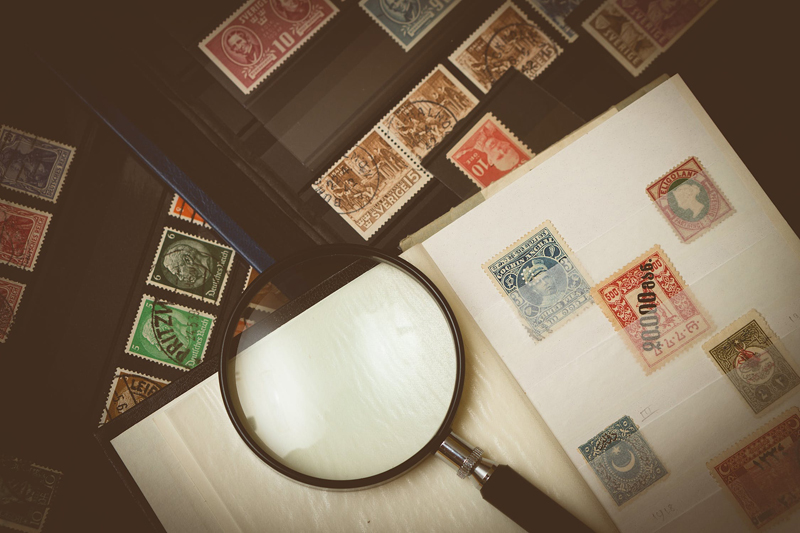 One good thing about stamp collecting is that the tools and supplies for it do not cost a lot in comparison to taking up golf for example. Golfers can spend an amazing amount of money on new clubs, pitching wedges, putters, and other golf accessories.

Stamp collecting is what can be called a "financially comfortable" type of hobby. Unless you take up stamp investing, simply collecting stamps should only take a modest investment to begin with.

As you progress in collecting stamps you will reach a point where you will need to find a more suitable means of storage for your stamps. That old shoe box or cigar box will need to be replaced with a "stamp album." Much like a photo album, stamp albums are a means of storing stamps safely and a place to organize them in a manner suitable to you.

A good quality stamp album should have plenty of space for a growing collection and have a strong binding that won't separate the album sheets easily. Each page should be composed of acid free paper.

Stamp albums are specialized and you will find a wide variety of albums being sold by retailers. You can find a suitable stamp album online or at a hobby store near you. It is beyond the scope of this article to list all of the different types of albums available.

Stamp catalogs are another essential tool for stamp collecting. Catalogs are excellent references for knowing the present value of stamps, and provide information on how to identify them and collect them properly. Since a good stamp catalogs are somewhat costly, you may want to rely on what your local library carries.

Watermark Detector

If you need to examine the printed pattern that is embossed on a stamp, then you will need a watermark detector. Not all stamps have watermarks, but identical stamps, may have different watermarks. Watermarks help to present stamp forgeries and can assist in identifying stamp varieties.

Stamp Tongs

If you handle stamps with your bare hands, you are leaving dirty fingerprints and other grime behind that can damage a stamp over time, thus decreasing its value. To avoid this problem, you need to use stamp tongs, which are a tweezer-like instrument used to handle stamps. Stamp tongs come in either stainless steel or plastic.

Magnifier

Many stamps are so tiny that you can't even see the letters on them, even if you have perfect vision. A good magnifier will solve this problem. A magnifier allows you to see details that are normally unavailable to the naked eye.

Perforation Gauge

Stamp perforations differ in size and type. A perforation gauge helps you to separate stamps on a sheet and helps in identifying which stamp is which. While many stamps look identical, they may have different perforations.

Glassine Envelopes

Before mounting stamps into your album, you will need a place to store them safely. This is the purpose glassine envelopes serve. They are thin, transparent envelopes and come in a number of sizes. Glassine envelopes are also suitable to hold stamps as you are sorting them out by country, theme, or other criteria.

These are just a few of the supplies and tools that you will need to get you started collecting stamps.





Related Articles
Editor's Picks Articles
Top Ten Articles
Previous Features
Site Map





Content copyright © 2022 by Gary Eggleston. All rights reserved.
This content was written by Gary Eggleston. If you wish to use this content in any manner, you need written permission. Contact Gary Eggleston for details.