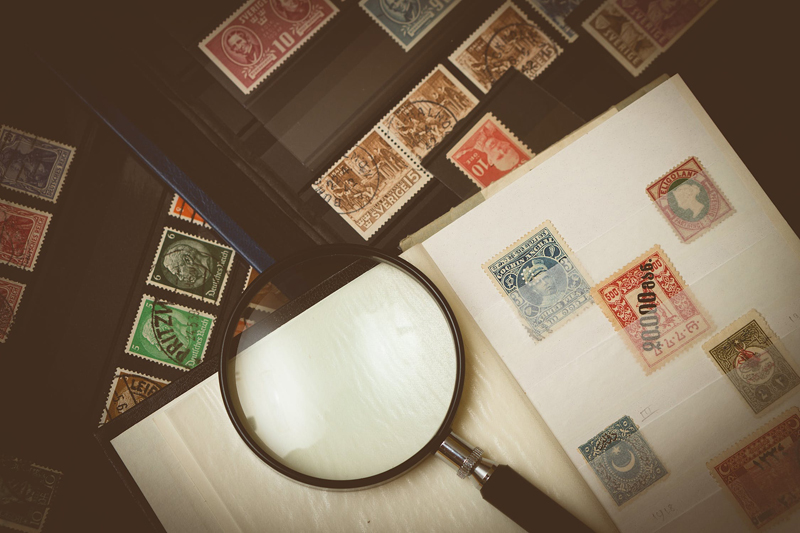 Perhaps you have been wondering how stamp dealers grade stamps. Well this article will provide and overview of this process:

Superb

This means the stamp is as new with a clean and fresh color. No creases or tears mark the stamp. It is perfectly centered with even margins on all sides. The perforation is perfect and complete.

Very Fine

This is a physically perfect stamp—like a beauty queen of sorts. Color may be slightly off and margins are slightly uneven. It does not equal a superb stamp.

Fine

This is a stamp that is free from defects or stains or imperfections, but it is not up to "very fine" or "superb" standards.

Good

A good stamp does not have tears or wrinkles. Color may be faded, however it can be heavily postmarked. It could also be a little off-center.

Poor

Very low quality stamps are poor stamps. They could have a tear or may be creased, and even have thin spots. Keep these stamps only if they are irreplaceable.

Now that you have an understanding of stamp grade terms, you can open up your stamp album and mount your stamps. Make sure you have your magnifier, tongs, and catalogs ready. Remember that a quality stamp album will provide plenty of room for you to manipulate your stamps with ease.

Each place for a stamp should be clearly marked. In some albums, images of the stamps are printed so all you need to do is mount the stamp over where the image is.

One of the preliminary steps in stamp collecting is buying some stamps. Follow these tips when you spend money to acquire stamps for your album: you should be especially careful when you intend to buy rare or very expensive stamps.

Check out the seller or stamp dealer. Was he recommended by a fellow collector? Has your stamp club included his name on its list of authorized dealers?

It is generally safe to assume that a stamp dealer who has been selling stamps for a long time is reliable and is therefore safe to deal with. He should also be a member of a philatelic society or a stamp dealer's association.

Identify the stamp correctly. When you go to a dealer, make sure his collection is properly identified in terms of color, paper, watermarks, perforations, etc.

These features and characteristics play a role in determining the market value of stamps in general. Stamp catalogs are good references to have handy when identifying stamps.

Always assess the stamp's condition. Use the parameters discussed earlier in this article. Check for tears, creases, marks, or perforations. Stamps in poor condition are not worth spending the money on, no matter how dirt cheap the price is.



Related Articles
Editor's Picks Articles
Top Ten Articles
Previous Features
Site Map





Content copyright © 2022 by Gary Eggleston. All rights reserved.
This content was written by Gary Eggleston. If you wish to use this content in any manner, you need written permission. Contact Gary Eggleston for details.