'Ayubowan' the Sri Lankan way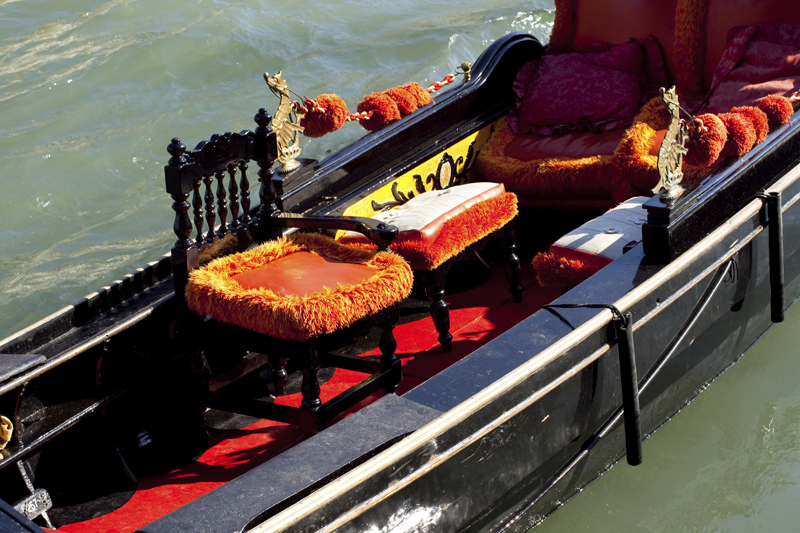 A pretty airhostess bows saying 'Ayubowan' in her delightful green sari covered with printed peacock feathers, as you climb aboard the Air Lanka 'plane for Colombo. This is the traditional Sri Lankan welcome, made with folded hands. I was glad I chose the Sri Lankan as the inflight service is good, but the ground staff in Heathrow need a bit of education on politeness.

It was super flying into the spanking new airport in Colombo, with gleaming Imperial White granite floors and light as air luggage trolleys. Yes, the sight of soldiers everywhere armed with automatics frightens, but the beauty of the country wiped it away in a flash. The city is cocooned with lush greenery, and it was a great feeling to be greeted with such warmth.
All along the 45 km stretch of road leading from the airport to the city were hawkers selling orange coloured 'king coconuts' called 'thambili'. They are cultivated for their coconut water and I particularly loved the delicately flavoured thin layer of meat inside them. Selling for just 20 Sri Lankan rupees (approx. 10p) they are a better option to drinking bottled water. Scarlet coloured Rambutans were also out on sale and they are very like the litchie with a large seed in the centre of the flesh.

My childhood friends Sarath and Vinita Piyaratna made us feel at home immediately. Sri Lankans are known to be large hearted, generous hosts. Their maid cooked us traditional food for both lunch and dinner so we got the right taste of authentic Sri Lankan cuisine. The cuisine is unique, like its culture and the dishes ranged from the mild and subtly flavoured to the spicy and hot ones, which we enjoyed throughly! Sambols, Rotis, Uppama and string hoppers, with curried chicken and Thilapia fish. The food is similar to our Indian food and yet quite different in the use of spices. Rice and curry is the staple diet in most house holds with a range of pickles and sweets to go with it.

Colombo boasts of a rich heritage of buildings erected with successive Portuguese, Dutch and British colonial masters. Rather strange to see the massive white Colombo City town hall building in the Cinnamon Gardens, which is typically British and just a couple of furlongs away is the Jami Ul Alfar mosque in the Pettah area which is reminiscent of buildings I saw in Amsterdam with its two toned exterior.

Driving down the Galle Face Green we saw the palatial Taj Samudra and the Holiday Inn but nothing can match the aura of the colonial Galle Face Hotel built in 1864 which is built at the southern end of the green. Its very reasonably priced, inspite of being such a fancy hotel the GOH as it is popularly known, has an excellent kitchen and well organized service.
East of Galle Face Green is Slave Island. This is where the Dutch imprisoned the slaves they caught and flooged and branded them if they tried to escape. Apparently the Beira lake which we went to see completely surrounded Slave Island and it was filled with crocodiles to discourage the slaves from trying to escape. To one side of the lake is the Seema Malaka Buddhist temple with a small reclining gold plated Buddha infront. Apparently the temple was designed by Sri Lankas famous 20th century architect Geoffery Bawa.

Tired and hungry, we decided to get ourselves something to eat so trooped into a little restaurant opposite the Viharamahadevi Park. Originally known as the Victoria park, it was renamed after a Sri Lankan queen rather than a British one after Independence. In the restaurant we were expected to sit at a table, while the waiter brought a tray full of various snacks and placed it before us. We made our selection from fish croquettes, fish crumb fried pan rolls, vadas and bondas (fried snacks) by picking up what we preferred to eat and then he whisked the rest away. Fruit juices in colourful tetra packs or coffee and tea could be ordered to wash down the snacks.

Don't leave Sri Lanka without visiting two large department stores named Odele and House of Fashion. Sri Lanka is known to be the base where all the designer fashion houses of the west outsource the sewing of their garments. A huge surplus of garment rejects are on sale, for a fraction of the price we would have paid, in any of the up market stores in the west. Naturally, our suitcases were filled to overflowing with choice labels which we happily brought home to India. Semi precious gems too can be found at bargain rates, especially the myriad hued sapphires or delicately coloured coral. Just buy the stones to carry home, if you would rather have your jeweler set it, to a design of your choice.

So, if you are looking for an inexpensive yet enjoyable holiday, choose Colombo in Sri Lanka. Your money will go a long way on the island, which even we as Indians found a plus point. Yes, there are soldiers with guns all over the city, but no one interferes with foreigners and you are sure to enjoy your stay.





Related Articles
Editor's Picks Articles
Top Ten Articles
Previous Features
Site Map





Content copyright © 2023 by Marianne de Nazareth. All rights reserved.
This content was written by Marianne de Nazareth. If you wish to use this content in any manner, you need written permission. Contact Marianne de Nazareth for details.