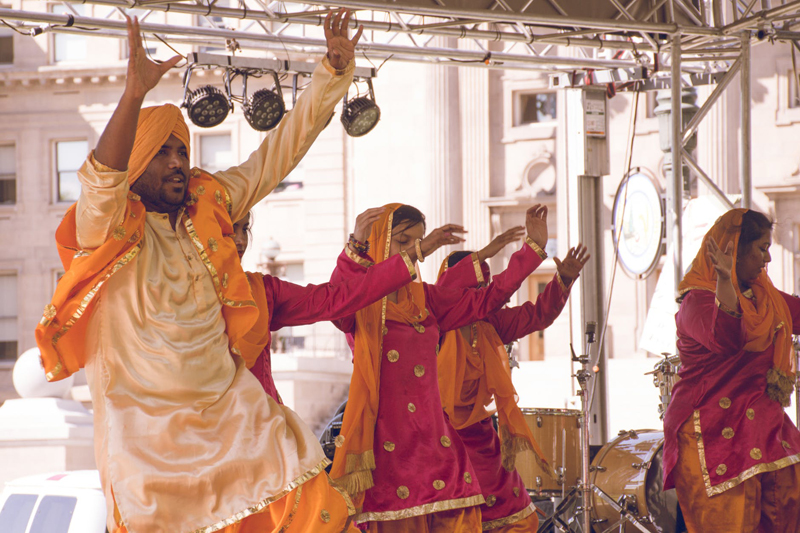 There is something magical about dance movies. These movies we can see over and over again. What is it about these movies that make us keep watching? What is it about these movies that makes us want to dance?

For the most part, there has to be something appealing about the movie. Dance movies are few and most people consider them to be for women. Only a few have made it to the top, many have broken records, but unfortunately, none are Oscar material (songs from dance movies have won awards).

To win the audience's attention, the actors and actresses have to be good looking, young, and great dancers. They have to speak with their moves, and they have to seduce with a dance number. Right off hand, we think of famous actors who have topped the movie charts with great dance moves, such as John Travolta, and we think of great dance scenes that are the talk at work the next day. Remember that dance scene with Ashley Judd and Salma Hayek in Frida?

Now, what we really don't want to say about dance movies, or what we may not want to admit, is that we want to be the dancer. The moves are so intense and full of energy, that we want to do the exact same thing. I remember after watching Breakin' that I wanted to be Kelly, and I wanted to break dance. I also know for a fact that every young, teenage boy knew who the characters were in that movie.

Dancing means power. Most movies that are about dance, show the characters wanting control of their destiny, love, and/or fame. The dancers in the movie who are talented, have friends, have status, but are looking for something else. Dancers who are not so talented struggle to win, and in most movies they do; they get that power.

There are differents lists out there, mentioning the best overall dance movies. The Box Office has their report on the top gross earnings of dance movies. Like other writers, I'm going to mention a few dance movies that come to mind.

1. Dirty Dancing (1987) - Jennifer Grey and Patrick Swayze captured the attention of audiences around America. We all remember Jennifer Grey as "Baby", and as Patrick Swayze's student. What we really loved, was an innocent, young woman rebelling against her parents. All the times she sneaked away, so she could be with hot, Patrick Swayze. The cool dance moves, the great music, and by the way, did you know that the movie was based on the life of screenwriter Eleanor Bergstein? When Eleanor was young, she was called Baby, and she vacationed with her family, much like the family in the movie.

2. Take the Lead (2006) - Most people don't really mention this movie on their list, but I really like this movie because of the bad students turned good theme. Antonio Banderas plays real life ballroom dancer Pierre Dulaine. He teaches these at risk students how to dance. There is a competition at the end of the movie, and a shy, young girl eventually becomes a good dancer. Yes, and my favorite part is when he brings his student to do a demonstration. That was a great scene.

3. Flashdance (1983) - Jennifer Beals stars as Alex, a young, woman who has dreams of becoming a dancer at a prestigious school. This movie has elements of love, dance, and dreams of. Eventually, Alex is accepted to the fictional school called Pittsburgh Conservatory of Dance and Repertory. However, before she gets accepted, she does this crazy workout to "Maniac". If I had enough room in my apartment, maybe I could duplicate that workout.

4. Footloose (1984) - That sexy Kevin Bacon as Ren McCormack, moving to a small town where dance is no more. In this movie, with his James Dean style, Kevin Bacon wins the heart of a preacher's daughter, and makes it possible for teenagers to have their prom. To top it off, he teaches his friend how to dance. The soundtrack is fantastic and the finale is one to remember. There are many great scenes in that movie, but we all remember when he quotes dance from the Bible, in hopes to change the mind of the preacher. Madonna auditioned for the part of Ren's girlfriend, but didn't make the part.

5. Saturday Night Fever (1977) - John Travolta making disco popular. It is known that had the movie not been as popular, disco would not have survived. Here we have the hot, talented Travolta showing off his moves. He visits the 2001 Odyssey to dance the night away, and he enters in a competition that he feels should have been won by another couple. Several dance scenes were altered by John Travolta. The arm down and up move, was not part of the original dance; it was Travolta's idea.

6. Dance with Me (1998) - This has all the elements of seduction and jealousy. Chayanne and Vanessa Williams take the dance floor in this movie. Williams is a professional dancer, and Chayanne shows Williams, that hey, some moves you just don't learn in school. Nevertheless, Williams and Chayanne fall in love. Towards the end of the movie, Williams dances with her partner, all the while keeping her focus on her man. Great passion, moves, music, and great looking actors.

7. White Nights (1985) - Because I just love him, Mikhail Baryshnikov takes center stage in this movie. He and Gregory Hines become good friends when they meet in the Soviet Union. Both are great dancers, and both have dreams of leaving the country. Lionel Richie's song "Say You Say Me" is on the soundtrack of this movie, as is Phil Collins' song, "Separate Lives".

There are many more movies that come to mind and more likely than not, you have your own list. Whatever dance movie you love, I'm sure you have at home, and I'm sure that movie makes you want to dance.


Editor's Picks Articles
Top Ten Articles
Previous Features
Site Map





Content copyright © 2022 by Ronnette Ramirez. All rights reserved.
This content was written by Ronnette Ramirez. If you wish to use this content in any manner, you need written permission. Contact Ronnette Ramirez for details.