Odense , the fairy tale town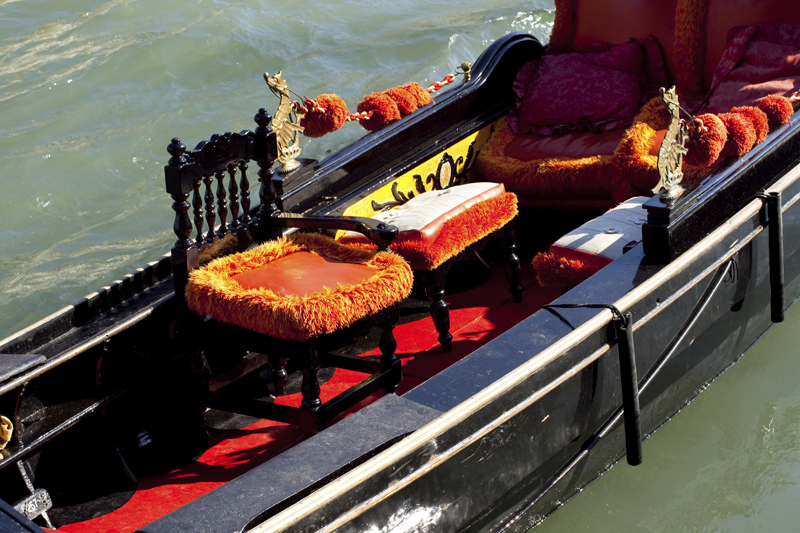 A bright and colourful stream of visitors made their way out of the Odense railway station coming in from Aarhus in Denmark. Strange to see so much colour as the Danes tend to favour stark black for everything from coats to trousers, to even their caps and boots. Black does make a startling contrast against the flaxen blond, blue eyed Danish colouring.

Odense, with its 185,871 inhabitants, is the third largest city of Denmark. "2005 was the 200th birth centenary of Hans Christian Andersen," volunteered Katya Nyborg, a Danish student, "and we were sick to death of the celebrations which even flew in Tina Turner of all people, to perform a couple of songs." I guess the gross commercialization of a man, who never saw wealth in his lifetime, and whose well-loved fairy tales have been magical bedtime stories to generations of kids across the globe, is what annoys the young Dane. Hans Christian Andersen wrote his fairy tales between 1835 and 1872.

Odense is very obviously tuned to the tourist who has come to wallow in Hans Christian Andersen's birth place. The traffic lights have a silhouette of Hans Christian Andersen on them and there is even a beer named after him called HC Andersen 1805! It is a small and pretty town like the water colour pictures we saw in his books. Wide-eyed tourists like us, who have grown up with the tales of The Little Mermaid, The Tinder Box, The Princess and the Pea, The Nightingale, and The Ugly Duckling among heaps of others, wandered around clicking pictures. Each of Andersen's stories had a moral and was not meant merely for children but for adults as well. Most of the tales had a common thread of pathos running through them, depicting characters who gain happiness in life after much sorrow and suffering and apparently were a reflection of Andersen's own life of deprivation and poverty. Andersen's identification with the unfortunate and outcast made his tales very compelling.

Walking around the town is the best way to experience the quaint city. It was a bit of a shock to walk down the narrow street of Munkemøllestræde and see the tiny yellow brick, thatch-roofed house where Hans Christian Andersen was born and spent his childhood. The house has been maintained and furnished exactly as the descriptions given by Andersen in his autobiographies. His father, Hans Andersen, was a poor shoemaker who believed he was of aristocratic origin. Andersen's mother, Anne Marie Andersdatter, worked as washerwoman. Although she was uneducated and superstitious, she opened up the world of folklore for her son. Andersen received little education and as a child he was highly emotional, suffering all kinds of fears and humiliations because of his height and effeminate interests. Encouraged by his parents, he wrote his own fairy tales and arranged puppet theatre shows.

Going to 'The Tinder Box' which is a cultural centre for children, with special emphasis on the life and fairytales of Hans Christian Andersen is a must do in Odense. At 'The Tinder Box' all children and adults alike can take part in 'In the heart of Andersen' where you can experience all the excitement of the fairytales like passing through a white-hot stove, which the snowman longed for, and where the heart of the tin soldier melted. You can feel the icy cold from the Snow Queen's ice-heart in the ice-castle. You can even enjoy a tour on all fours in a huge heart with its four chambers.

We also visited The Funen Village which is an open-air museum that presents a village milieu as it appeared in the time of Hans Christian Andersen. Half-timbered houses, flower gardens, fences, a village pond and a village street – all surrounded by cultivated fields with a grazing cow or goat occasionally come to view, as geese strut about from pond to courtyard, and keep cameras clicking. A fairytale wood 'Om Funen' in the shape of Andersen's well-known paper-cut "The sun as a Face" is also worth a visit. One hundred and sixty three large oak trees make up the wood with the clearings forming the eyes, cheeks, nose and mouth of the face, making it a fairytale Hans Christian Andersen wood.

Pull out that old story book and re-read the sad fairy tale about The Little Mermaid, or The Ugly Duckling and marvel at Hans Christian Andersen, the father of the fairy tale. His stories will never go out of style and you will enjoy your holiday going there and being a child all over again.




Related Articles
Editor's Picks Articles
Top Ten Articles
Previous Features
Site Map





Content copyright © 2023 by Marianne de Nazareth. All rights reserved.
This content was written by Marianne de Nazareth. If you wish to use this content in any manner, you need written permission. Contact Marianne de Nazareth for details.